Institutional Strategic Plan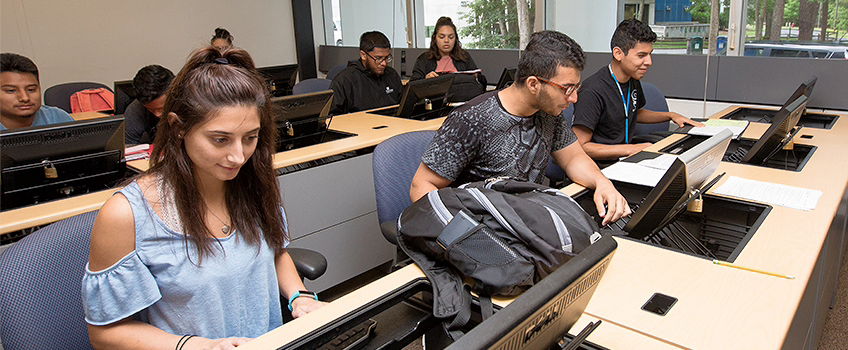 ---
Questions & Feedback
Spring 2019 Open Forum Sessions:
Wednesday, Jan. 30th 2:10pm – 3:25pm, BOT Room
Thursday, Jan. 31st 4:30pm – 5:30pm, CC MR-5
Tuesday, Feb. 19th, 4:30pm -5:30pm, HSC-302
Friday, Feb. 22nd, 3:00pm – 4:00pm, BOT Room
Monday, Feb. 25th, 2:10pm – 3:25pm, CC MR-5
Thursday, Feb. 28th, 4:30pm – 5:30pm, TRLC
Friday, Mar. 1st, 12:45pm – 1:45pm, BOT Room
Monday, March 4th, 3:00pm -- 4:00pm, Atlantic City Campus - ACA1-214
Tuesday, Mar. 5th, 3:30pm – 4:30pm, CC Event Room
Fall 2018 School Meetings with President and Provost:
View Provost Lori Vermeulen's Institutional Strategic Plan presentation slide deck
View President Harvey Kesselman's Presentation Slides from the School Meetings. GoPortal authentication is required.
Strategic planning is about preparing for the future.
For Stockton, contemporary planning efforts began in May 2017 with the launch of new mission, vision, and values statements. These statements, prepared by a shared governance task force, reviewed, edited, and endorsed by the Stockton community, and approved by the Board of Trustees, helped to define the University's future aspirations.
Now, Stockton is preparing a multi-year strategic plan to fulfill these aspirations.
The planning process has been ongoing for more than six months, facilitated by an all-volunteer Strategic Planning Steering Committee, comprised of more than 40 students, faculty, and staff.
"Our goal is to develop something that will improve and build Stockton's future," said Dr. Donna Albano, Associate Professor of Hospitality and Tourism Management Studies and steering committee co-chair. "Collaborating with Stockton's diverse stakeholders has allowed people to understand more, collaborate, and work toward a future worthy of their commitment."
"These are Stockton's guiding principles - now and into the future," said Peter Baratta, Stockton's Chief Planning Officer and steering committee co-chair. "The new strategic plan will support these principles by turning our intentions into reality."The draft strategic plan incorporates essential themes from the University's mission, vision, and values statements, such as student success, excellence in teaching, diversity, and engagement.
The plan also articulates a clear commitment to the Stockton Idea, according to Greg Janks, principal of DumontJanks, Stockton's consulting-firm partner.
"The Stockton Idea provides a clear and compelling ethos which has guided the University for its first fifty years and which must shape its future," Janks said. "The new strategic plan seeks to define the necessary preparations Stockton must undertake to ensure it can sustainably fulfill these commitments moving forward."
More than 200 students, faculty, and staff have attended open forums, met in small-group sessions with DumontJanks, and have submitted individual suggestions.
"The fact that so many people have contributed ideas and remain engaged in the planning process is a testament to what Stockton means to all of us," Baratta said.