Computer Science and Information Systems
The Computer Science and Information Systems program offers a B.S. degree and a B.A. degree. For the B.S. degree, students can choose between two related but distinct concentrations in either Computer Science or Information Systems.
The B.S. degree provides in-depth study and experience with essential computing concepts. The B.A. degree offers a broad foundation in computing, with more flexibility to pursue individual needs and interests. Our curriculum also offers a rich set of courses that provides a foundation for professional employment and advanced study in Information Assurance and Security.
Program Coordinator:
---

Dr. Aakash Taneja
Professor
Office: J-110
Phone: 609-652-4948
Email: Aakash.Taneja@stockton.edu
---
Mission Statement
The mission of the CSIS Program and Stockton University is to provide outstanding undergraduate degrees and courses that are consistent with the missions of the University and the School of Business, and that meet the full range of needs of the students. The Program provides students with an adaptable curriculum and pedagogy that complements the evolution of computer technology and the computing profession so that our graduates will have:
A strong theoretical and application oriented background across the computer science and information systems diciplines;
Practical skills and experience that enables them to become valuable contributors to their profession;
The ability and motivation to grow professionally and/or to continue their education after graduation; and
An understanding of their professional and ethical responsibilities.
Curriculum Information
Fall 2017 - Spring 2018
Minors
Fall 2015 - Spring 2016
Minors
---
Fall 2014 - Spring 2015
Minors
---
The Difference Between Information Systems and Computer Science Concentrations
The software and systems designed and created by Computer Science and Information Systems (CSIS) professionals are an integral part of our society and enable the technology we use every day. They design, develop, implement and manage the applications that power smart phones, allow us to connect on Facebook and Twitter, entertain us with games, make online shopping safe and secure, keep the Internet running smoothly, make cars and planes more efficient and safer, etc.
At Stockton, all CSIS majors learn the fundamentals of programming and problem solving, mathematics, systems analysis and design, and networks. In addition, students choose to concentrate in either Computer Science (CS) or Information Systems (IS).
CS professionals design and develop novel software solutions to computing problems in a broad range of disciplines, such as the sciences, engineering, medicine, and entertainment. Those who concentrate in CS focus on topics from theory to programming applications. CS students take computing courses, additional mathematics courses and, depending upon their interests, science courses.
IS professionals bridge the gap between computer scientists and the people who use technology in a variety of settings. Those who concentrate in IS focus on the development and alignment of technical and organizational goals to design, implement and manage technological solutions. IS students take computing and other courses which provide a strong understanding of potential work environments.
Career Paths
Below are some examples of career paths awaiting Stockton Business graduates:
Database Administration

Systems Analysis

Software Engineering

Network Administration

Business Information Analysis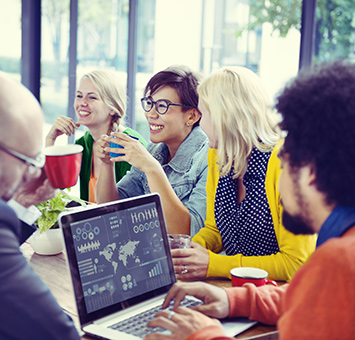 ---
Computer Science And Information Systems Learning Goals
The CSIS Program is designed to provide a solid education for those who intend to obtain employment as computer and information systems professionals, as well as those who plan to enter graduate school for advanced studies.
By the time of graduation, Computer Science & Information Systems (CSIS)students will attain:
An ability to apply knowledge of computing and mathematics appropriate to the program's student outcomes and to the discipline.
An ability to analyze a problem, and identify and define the computing requirements appropriate to its solution.
An ability to design, implement, and evaluate a computer-based system, process, component, or program to meet desired needs.
An ability to function effectively on teams to accomplish a common goal.
An understanding of professional, ethical, legal, security and social issues and responsibilities.
An ability to communicate effectively with a range of audiences.
An ability to analyze the local and global impact of computing on individuals, organizations, and society.
Recognition of the need for and an ability to engage in continuing professional development.
An Ability to use current techniques, skills, and tools necessary for computing practice.
By the time of graduation, Information Systems (IS)Concentration students additionally will attain:
An understanding of processes that support the delivery and management of information systems within a specific application environment.
By the time of graduation, Computer Science (CS) Concentration students additionally will attain:
An ability to apply mathematical foundations, algorithmic principles, and computer science theory in the modeling and design of computer-based systems in a way demonstrates comprehension of the tradeoffs involved in design choices.
An ability to apply design and development principles in the construction of software systems of varying complexity.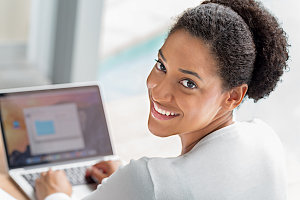 Student Organizations