HESIG
Center for Higher Education Strategic Information and Governance (HESIG)

Mission Statement
The mission of HESIG, Stockton University, is to serve as an agent for constructive higher education policy change, aligned with a public agenda to serve the public good. Guiding principles include: enhancing college access, affordability, college completion, accountability and public trust. Initially, the Center will focus, partnering with others, on new models for financing public colleges to achieve these ends.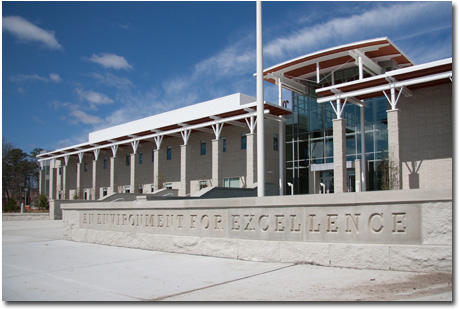 The Center (affiliated with the William J. Hughes Center for Public Policy) collects, analyzes, evaluates and disseminates objective, timely empirical information and governance best practices critical to the delivery of quality higher educational service. An important goal of the Center is to inform higher education leaders, policy makers and citizens to help bridge the gap between policy and practice; to align better higher education policymaking with the long-term needs of the institutions and the state; to develop and maintain a set of comprehensive trend and performance indicators; and to promote autonomous self-governance by enhancing effective trustee governance and public trust. The means by which the Center informs institutions, policymakers and the public include data-driven publications and web-based information, project engagements, scientific polling, facilitation and training, and unique conferences and forums to convene all parties.

The Center will benefit colleges and universities, the state, policymakers, and citizens by:
Collecting, analyzing, integrating, and disseminating important strategic information related to enrollment, student attainment, finance, facilities, and to a broader strategic vision for state and national prosperity;
Advising state policy makers, and assisting trustee governing boards, and affiliated organizations, with information and activities that facilitate college acceptance and affordability, good governance practice that enhances mission effectiveness, openness and transparency, accountability and public trust;
Creating analytical tools that enhance the coherence of policy and higher education practice, so that the whole is greater than the sum of the parts; and
Publishing objective trend data related to demographics, the economic condition of the state, and the condition of institutions to facilitate building long-term strategies to meet institutional and state needs.
Important outcomes include:
Stronger alignment of institutions' missions with demographic, economic and competitive trend data leading to greater institutional confidence in decision making:
Better informed policy makers and boards of trustees, more institutional collaboration, and stronger public accountability for governance practices;
Improved awareness of student markets, competitive forces and the effect of state and institutional policy on access, affordability, completion and outcomes;
Integrated management data informed by institutions, leading to more coherent objective information on which public policy decisions can be made;
Creation of analytical tools that allow for continuous and interactive evaluation of policy performance; and
Better informed citizens, greater public trust, and stronger support for investment in higher education.