News and Events

---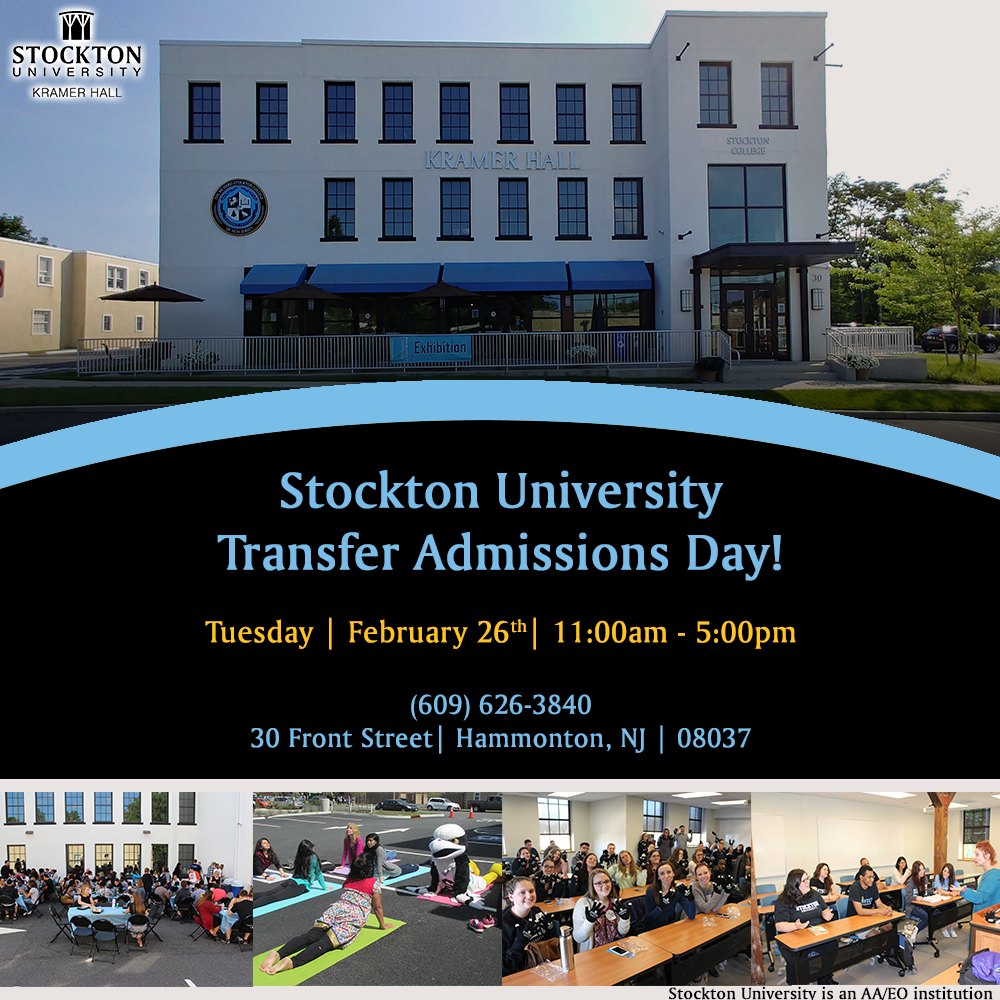 Transfer Admissions Day
Tuesday, February 26th
11:00AM-5:00PM

Potential transfer students are welcome to visit Stockton's Kramer Hall in Hammonton to receive an instant decision from Assistant Director of Admissions James Rodia. Attendees are asked to bring any up-to-date transcripts with them to assist in the instant decision process. Rodia will also be available to answer any questions attendees may have about Stockton or the admissions process.

Questions? Contact Kramer Hall at
(609) 626-3840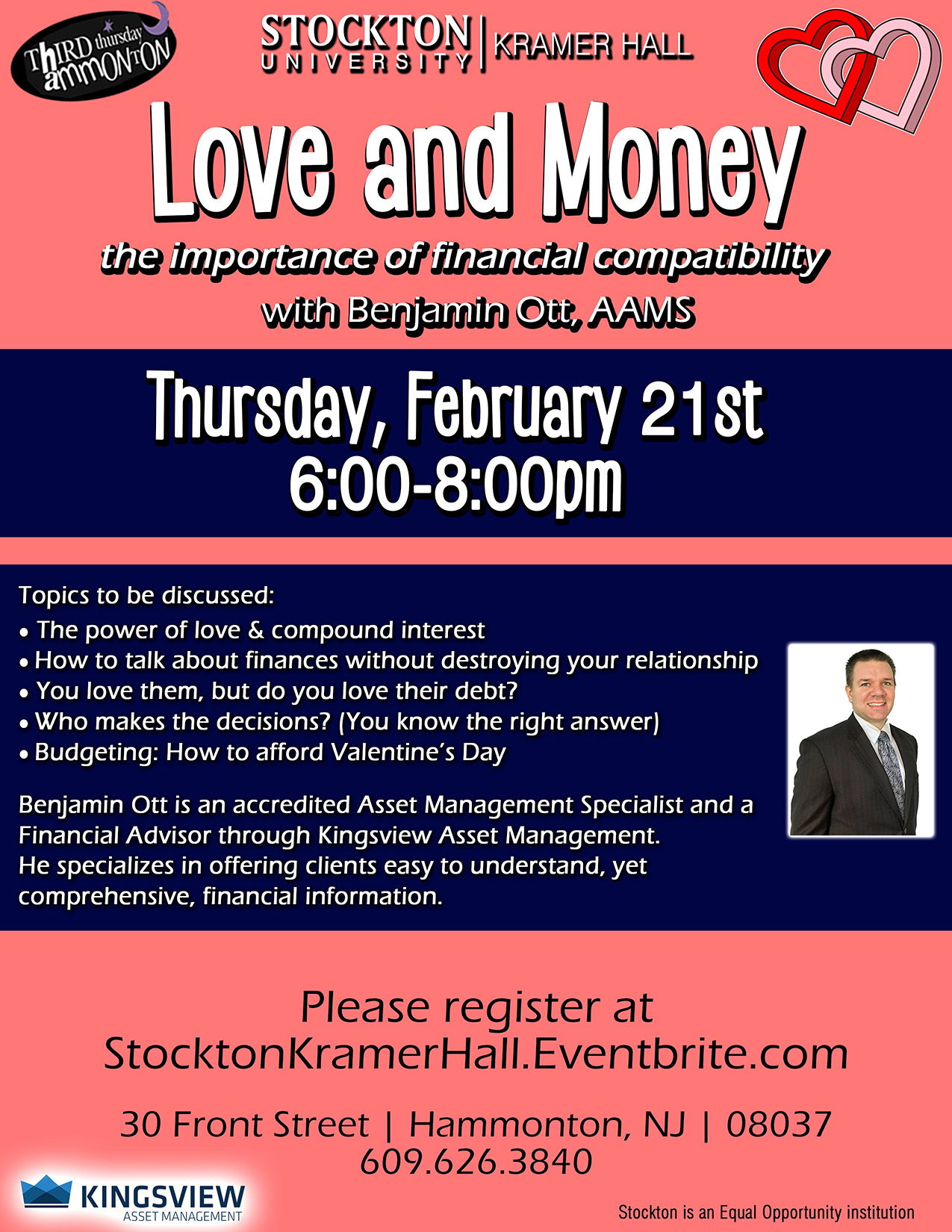 Love & Money: The Importance of Financial Compatibility
Thursday, February 21st
6:00PM-8:00PM

Love has many facets, but many couples don't consider their financial compatibility to be one of them. Benjamin Ott, AAMS, will go over how to get to a better place of financial compatibility with your sweetheart through the following romantic topics:
-The power of love & compound interest
-How to talk about finances without destroying your relationship
-You love them, but do you love their debt?
-Who makes the decisions? (You know the right answer)
-Budgeting: How to afford Valentine's Day
Ben Ott is an accredited Asset Management Specialist and a Financial Advisor through Kingsview Asset Management. He specializes in offering clients easy-to-understand, yet comprehensive, financial information.
Please register at StocktonKramerHall.eventbrite.com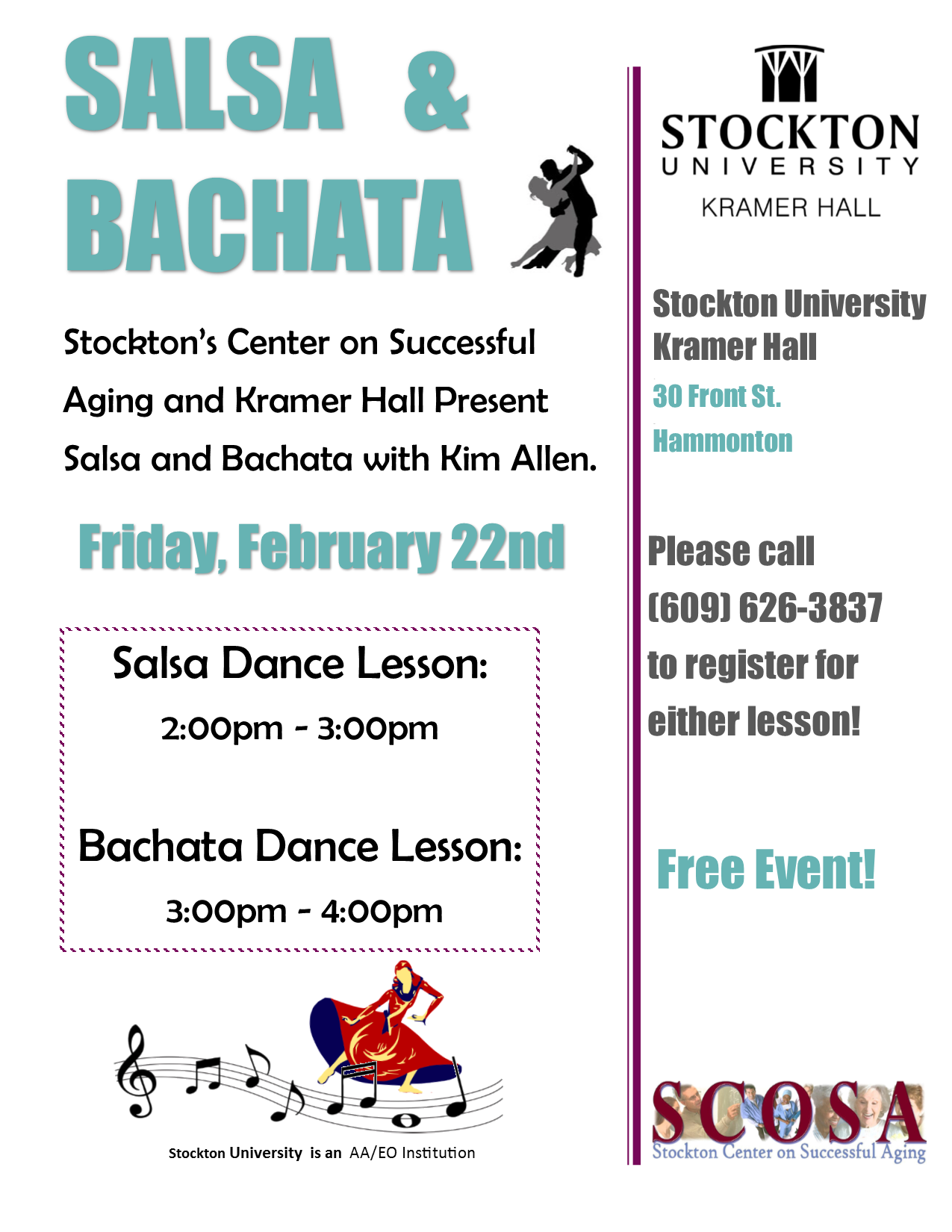 SCOSA: Salsa & Bachata
Friday, February 22nd
Salsa Dance Lesson: 2:00PM-3:00PM
Bachata Dance Lesson: 3:00PM-4:00PM
Learn the Salsa and Bachata with dance instructor Kim Allen!
To RSVP, please call (609)626-3837.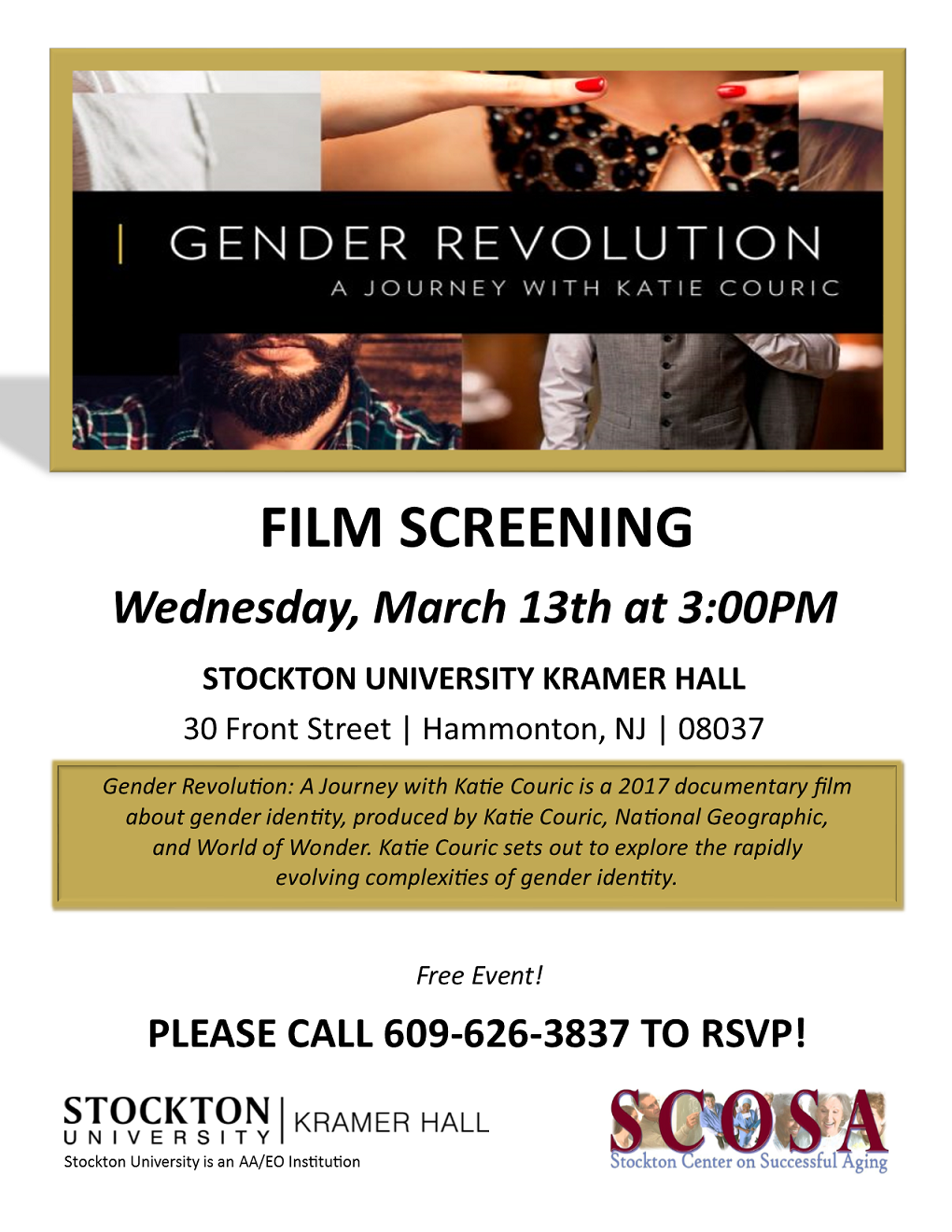 SCOSA: Gender Revolution, A Journey with Katie Couric
Film Screening
Wednesday, March 13th
3:00PM

Stockton's Center on Successful Aging and Kramer Hall present the film screening of Gender Revolution: A Journey with Katie Couric, a 2017 documentary film about gender identity, produced by Katie Couric, National Geographic, and World of Wonder. Katie Couric sets out to explore the rapidly evolving complexities of gender identity.
To RSVP, please call (609) 626-3837.
Continuing Studies Events: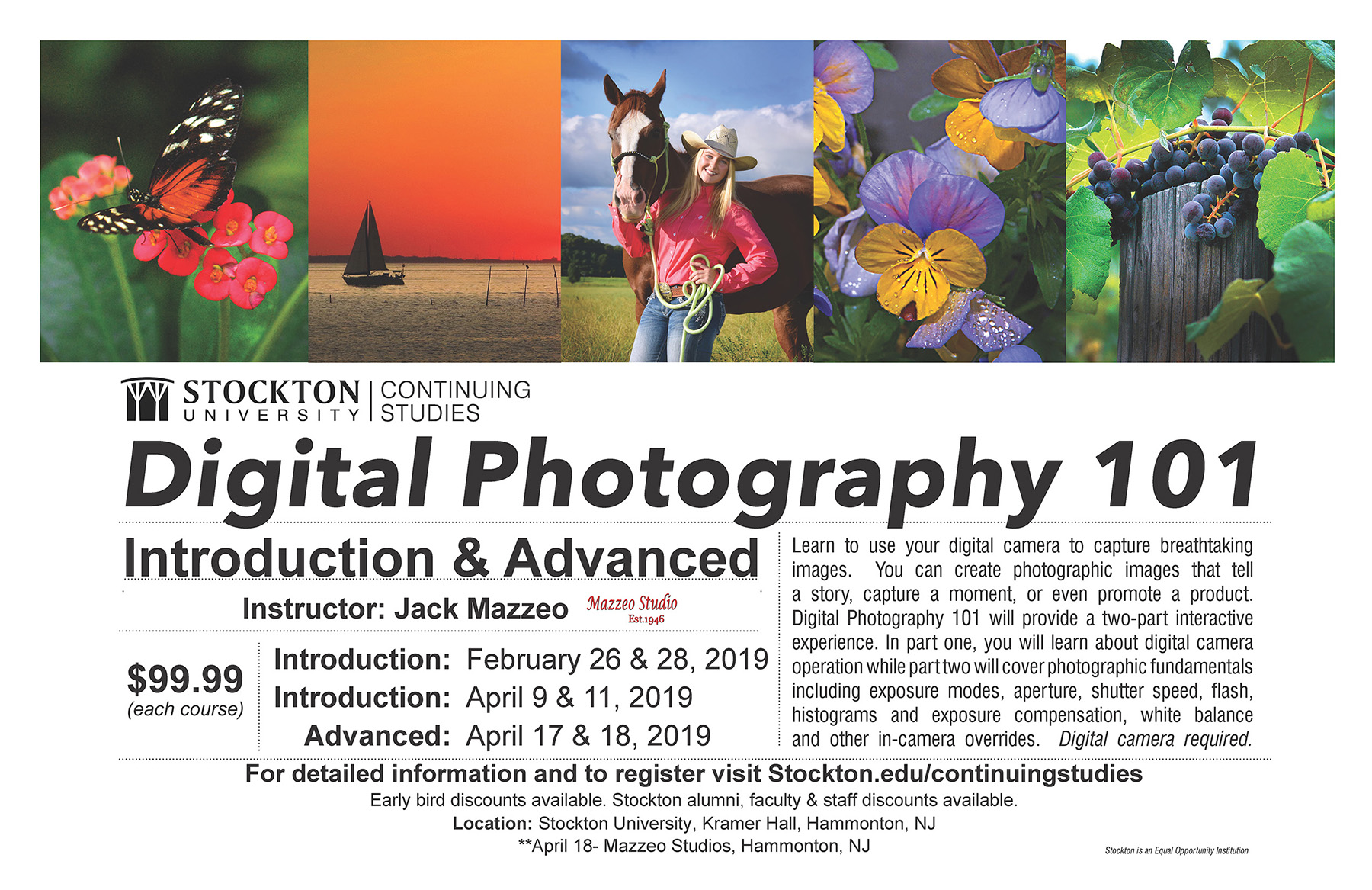 Digital Photography 101
Learn to use your digital camera to capture breathtaking images. You can create photographic images that tell a story, capture a moment, or even promote a product. Digital Photography 101 will provide a two-part interactive experience. In part one, you will learn about digital camera operation while part two will cover photographic fundamentals including exposure modes, aperture, shutter speed, flash, histograms and exposure compensation, white balance and other in-camera overrides. Digital camera required.
To register or for more information, please visit https://www.stockton.edu/continuing-studies/photography.html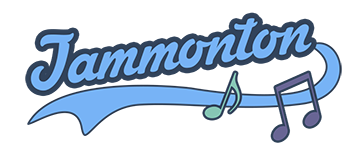 Jammonton: Informal Jam Session
Every Third Thursday, 6PM-8PM

All acoustic instruments and skill levels are welcome! This event is free and open to the public.

The first floor of Kramer Hall currently serves as a site for the Noyes Museum of Art and includes administrative offices and two galleries which feature rotating art exhibits. Check out the Noyes Museum of Art upcoming events and exhibitions at noyesmuseum.org
The Stockton University Masters of Science in Communication Disorders Program has aligned with Adler Aphasia Center to offer twice-monthly free clinics for those suffering from aphasia, a speech and language disorder. The group will meet on the second and fourth Fridays of each month from 10 a.m. – noon at Stockton University's Kramer Hall, 30 Front St. in downtown Hammonton, N.J.
For more information and to pre-register, contact: Wendy Greenspan at 973-530-3981 or email:

wgreenspan@AdlerAphasiaCenter.org
Literacy Volunteers Association
Please visit www.lvacapeatlantic.org or call the LVA office at 609-383-3377 for more information about offerings at Kramer Hall in Hammonton.