News and Events

---
Master of Science in Data Science and Strategic Analytics Open House
Tuesday, December 11th, 6:00pm
Considering Stockton's Data Science and Strategic Analytics Master's program? Join us for this unique opportunity to observe the presentations of current Stockton graduate students' research, as well as network with faculty and industry professionals.
For more information and to preregister, please visit stockton.edu/grad.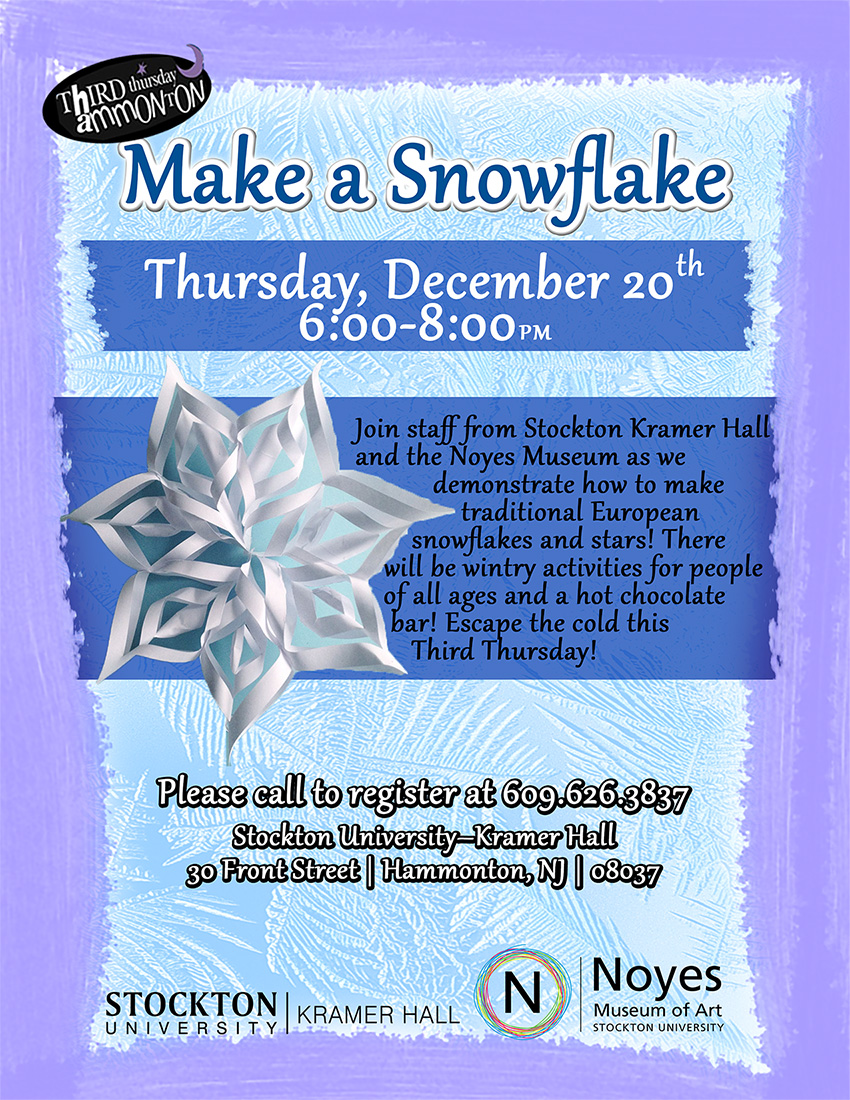 THIRD THURSDAY:
Make a Snowflake or Star!

Thursday, December 20th, 6:00pm-8:00pm
Just in time for the holiday season, join us at Kramer Hall as we demonstrate the art of cutting and gluing to create a traditional European snowflake or star. Perfect for families, we will also have wintry crafts for younger participants.

Register at stocktonkramerhall.eventbrite.com
or by calling (609) 626-3837.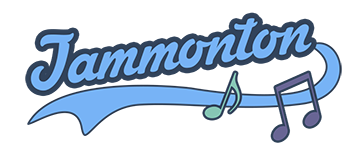 Jammonton: Informal Jam Session
Every Third Thursday, 6PM-8PM

All acoustic instruments and skill levels are welcome! This event is free and open to the public.

The first floor of Kramer Hall currently serves as a site for the Noyes Museum of Art and includes administrative offices and two galleries which feature rotating art exhibits. Check out the Noyes Museum of Art upcoming events and exhibitions at noyesmuseum.org
The Stockton University Masters of Science in Communication Disorders Program has aligned with Adler Aphasia Center to offer twice-monthly free clinics for those suffering from aphasia, a speech and language disorder. The group will meet on the second and fourth Fridays of each month from 10 a.m. – noon at Stockton University's Kramer Hall, 30 Front St. in downtown Hammonton, N.J.
For more information and to pre-register, contact: Wendy Greenspan at 973-530-3981 or email:

wgreenspan@AdlerAphasiaCenter.org
Literacy Volunteers Association
Please visit www.lvacapeatlantic.org or call the LVA office at 609-383-3377 for more information about offerings at Kramer Hall in Hammonton.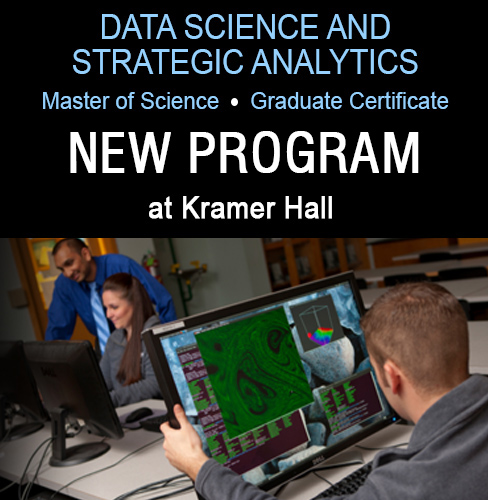 NEWLY APPROVED: Data Science and Strategic Analytics Program
The program is offered as a Masters of Science or a Graduate Certificate.

For more information, click here.