Activities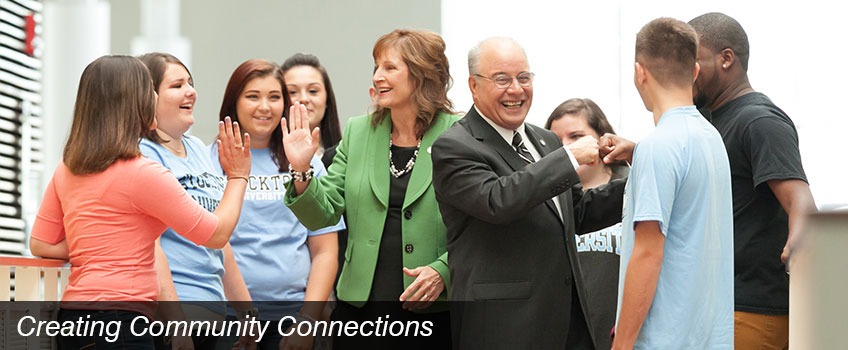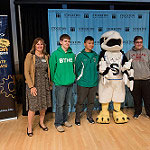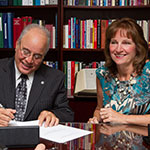 Kesselman Scholarship
On August 2015, Lynne and Harvey Kesselman pledged $25,000 to establish a new scholarship: The Lynne Kesselman '82, M.A. '05 and Harvey Kesselman '79 Endowed Scholarship Fund. "Attending Stockton was one of the happiest and most exciting times of my life. Education truly is the key to a better society, and we must always encourage others to learn and grow," said Mrs. Kesselman. Stockton also offers a number of other scholarships. In May 2018, he Kesselmans increased their gift.
Read more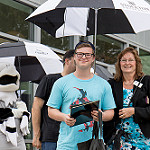 "Let's Go Ospreys"
"Stockton's sports teams are a great source of pride and having our own Pep Song will be another way for fans to display their Osprey spirit," said First Lady Lynne Kesselman, who chaired the university's Pep Song Committee. The committee chose Jeff Toth, a junior at Mainland Regional High School, as the winning composer of the PEP Song, "Let's Go Ospreys." Lynne announced Toth during the University Weekend Parade, on Saturday, October 9, 2016, when it was played by Stockton's new Pep Band. Lynne and Jeff are pictured, along with Talon, the Osprey mascot. Learn more about Campus Life.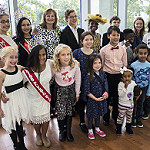 Stockton's Got Talent Show
Lynne Kesselman is the Honorary Chairperson of the Stockton's Got Talent show. The sixth annual show will be on Sunday, October 7, 2018 at 3:00 p.m. in the Campus Center Theatre. This year's show will feature an entire Stockton University family event. Not only will we enjoy our talented faculty and staff, but the talented children of the University Family as well!