Matthew J. Severs
Associate Professor of Geology


BIOGRAPHY
I'm from Indiana originally and have always had an interest in the earth and its formation. I attended Colby College as a history major originally before switching to geology as it was far more interesting and then went to Virginia Tech for my doctorate. I am the hard-rock geologist in the Geology Program at Stockton, meaning that I focus my teaching and research on igneous and metamorphic rocks. All of my classes have a strong field component to them as geology is best seen in the field. It has been my pleasure to involve my Stockton students in research projects that have taken us to Rhode Island, Maine, Newfoundland, Mount St. Helens, WA the Adirondacks, NY, and to Virginia. I am also the faculty advisor for the Geology Club.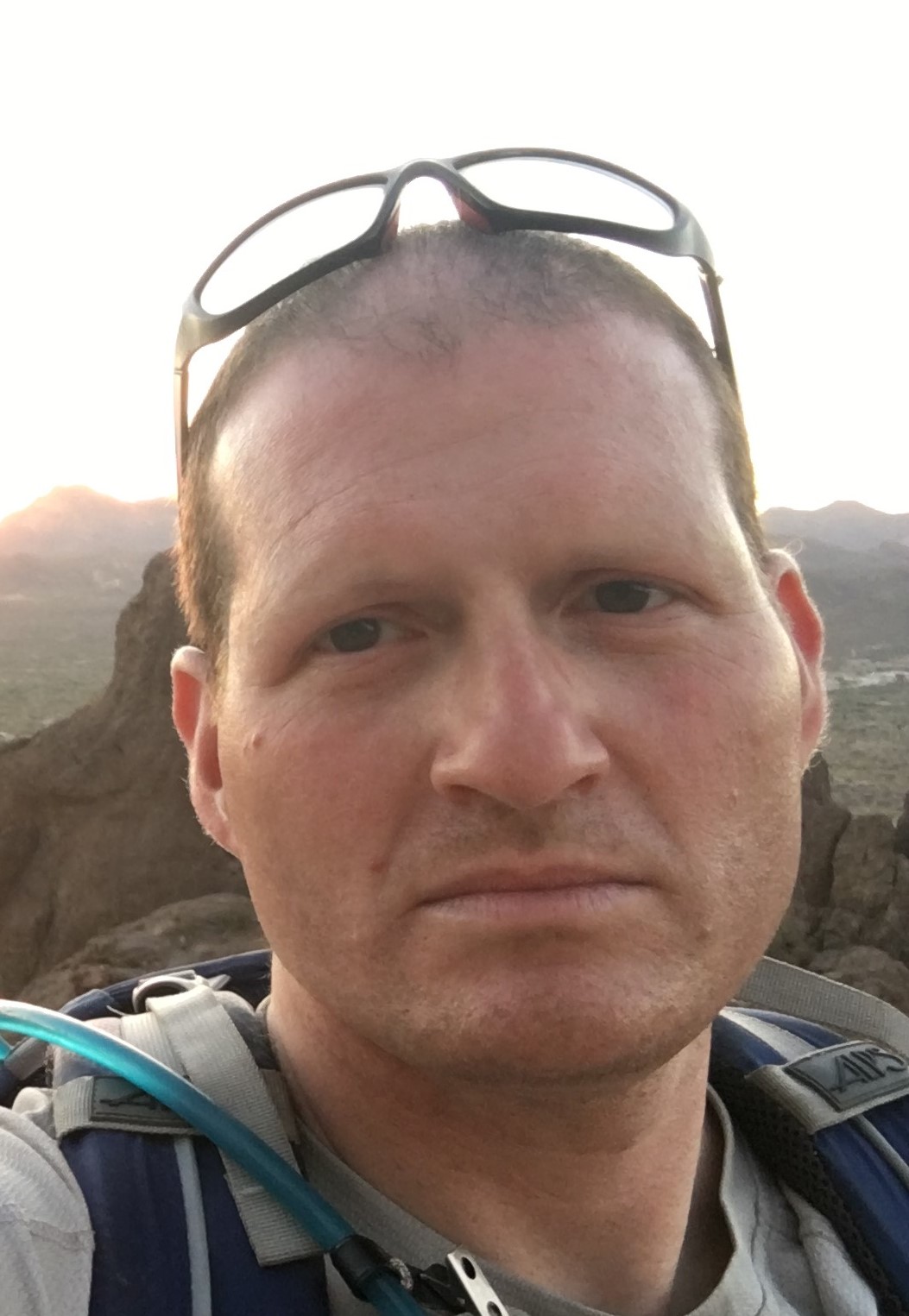 EDUCATION
Ph.D. Geosciences, Virginia Tech
BA, Geology, Colby College
AREAS OF EXPERTISE
Igneous Petrology, Metamorphic Petrology, Volcanology, Ore Deposits, Mineralogy
COURSES TAUGHT
Physical Geology and ​Lab (GEOL 2101/2105)
Earth and Space Science (GEOL 2120)
Mineralogy (GEOL 3211)
Petrology (GEOL 3212)
Hydrothermal Fluids and Ore Deposits (GEOL 3202)
Tectonics (GEOL 4610)
Minerals and Human History (GNM 1048)
Volcanoes (GNM 2194)
The History of You (GIS 3XXX)
---
RESEARCH INTERESTS
Geochemistry of igneous and metamorphic rocks, pegmatite genesis, ore deposit formation, melt and fluid inclusions, lamprophyres and their generation in the mantle, migmatites and early stage melting of rocks, and adakites


PUBLICATIONS
Severs, M.J., Gryger, K.J.*, Makin, S.A.*, Bodnar, R.J., and Bradford, W.B.*, 2013. Investigation of long-term geochemical variations and magmatic processes in Mount St. Helens eruptive units. Geofluids 13, 440-452.
Bodnar, R.J., Azbej, T., Becker, S., Cannatelli, C., Fall, A., and Severs, M.J., 2013. Whole Earth Geohydrologic Cycle: From the Clouds to the Core – The Role of Water in the Dynamic Earth System. In: M.E. Bickford, Ed., Geological Society of America Special Paper 500, 125th Anniversary Special Volume I: The Web of Geological Sciences: Advances, Impacts, and Interactions. Chapter 13, 431-462.

Severs, M.J., Beard, J.S., Bodnar, R.J., Fedele, L., Hanchar, J.M., and Mutchler, S.M., 2009. Partitioning behavior of trace elements between dacitic melt and plagioclase, orthopyroxene, and clinopyroxene based on laser ablation ICPMS analysis of silicate melt inclusions. Geochimica et Cosmochimica Acta 73, 2123-2141.

Severs M.J., Azbej, T., Thomas, J.B., Mandeville, C.W., and Bodnar, R.J., 2007. Experimental determination of H2O loss from melt inclusions during laboratory heating: Evidence from Raman spectroscopy. Chemical Geology 237, 358-371.

Azbej, T., Severs, M.J., Rusk, B., and Bodnar, R.J., 2007. In situ quantitative analysis of H2O-CO2 fluid inclusions by laser Raman Spectroscopy. Chemical Geology 237, 255-263.
*Indicates Stockton student/alumni author