Events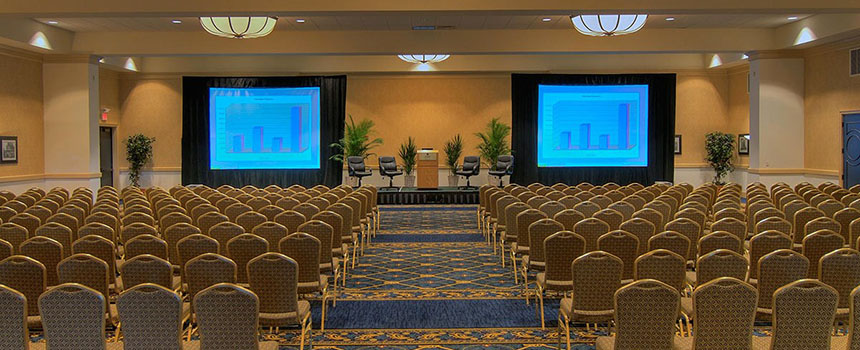 Seaview Resort is a meeting planner's dream. The hotel is located in southern New Jersey; this Atlantic City venue offers a graceful and elegant backdrop for New Jersey meetings, training seminars, conferences, team building events and more.
Our prestigious, historic resort is only eight miles from Atlantic City and 45 minutes from Philadelphia, yet provides a serene retreat allowing you and your New Jersey meeting attendees to stay relaxed, focused and productive.
With more than 34,500 square feet of flexible event and meeting space, including 21 meeting rooms, your New Jersey conference options are endless. From a grand, indoor event in our 6,140-square-foot Bayview Ballroom to an intimate, outdoor team building session on our stunning grounds, Seaview is a premier New Jersey location for business gatherings and retreats.
All meetings and events at Stockton Seaview can be tailored to your requests. Expert catering, group activities and unique packages are our specialty. Exceptional cuisine, unsurpassed service, and inspiring indoor and outdoor settings; this is just the beginning of any celebration at Seaview.
From formal sit down dinners catered to perfection to casual Holiday parties, Seaview customizes all the essentials into a gracious and ultra-personalized experience in fine hospitality.
To book an event at Seaview, please call the sales office at (609) 748-7660