Vice President for Student Affairs Appearance/Speaker Request Form
Thank you for your interest in inviting Dr. Catching to speak at your upcoming event. Please complete the form below at least four weeks in advance of your event. Your request will be considered and responded to in a timely manner.
If you should have any questions or suggestions regarding the process, please write to vpsa@stockton.edu.
*required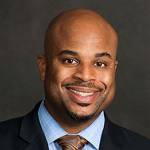 Dr. Christopher Catching
Vice President for Student Affairs