Stockton Oratorio Society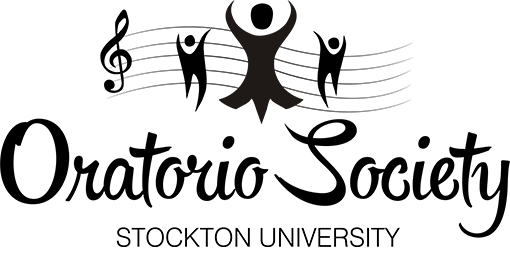 ---
The Stockton Oratorio Society community choir, formerly known as the Stockton Chorale, was founded by Dr. Leonard Klein in the early 1970s. From the very beginning, the non-auditioned choir has been composed of both students and the community who join together to present outstanding choral music in performances in an inclusive, supportive environment.
The choir is open to all interested singers, regardless of the level of experience. Through its supportive rehearsal atmosphere and congeniality, all members feel connected and enriched. The choir is particularly noted for its by-annual messiah galas and wide range of performance repertoire. Rehearsals run from late September to late April and usually culminate in 2-3 performances per season.
---
Follow us on our Social Media:
Come Join the Stockton Oratorio Society, The Stockton Uiveristy Choir, and The Stockton Pops Choir for the Tri-Choir Concert on Wednesday April 26th at 6PM!
---
Messiah 2022 Photo Gallery