Printing from your own laptop or mobile devices
Faculty, staff and students can use their printing points to print to selected Stockton printers from their own laptops or mobile devices. Please note that this service is only available on campus. For a complete list of University printers that support this feature check our printing station locations. Follow the instructions below to get started.
Authenticate with your Stockton username and password
From

My Print Jobs

or

Web Print, upload a file or input a web URL (Supported documents: MS Office, OpenOffice, PDF and TXT. Supported pictures: JPG, GIF, PNG, TIF and BMP)
Select

Next >>
Select the desired printer from the pull-down list.

Advanced

will show you more print options (Duplex & Copies)
When ready, click on

Print >>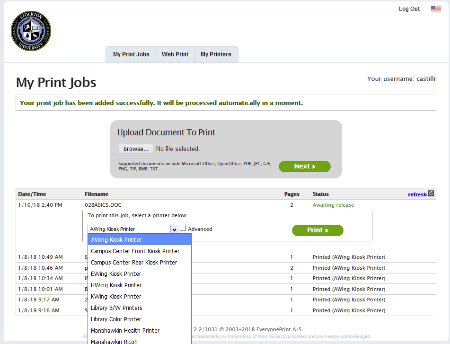 Installing EveryonePrint
Download the

EveryonePrint

app from the

App Store
Launch the

EveryonePrint

app and tap on

Settings
Enter "printnow.stockton.edu:9444" for the

Gateway connectivity

and tap on

Test Connection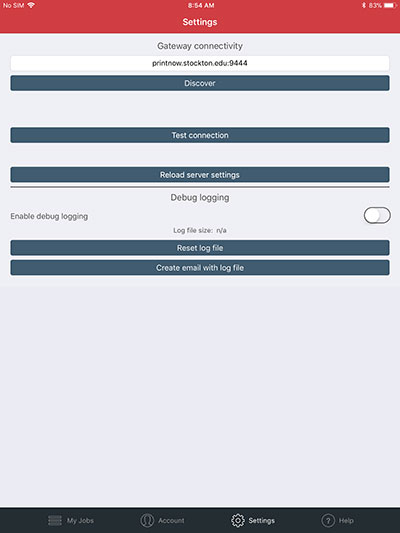 Tap on

Save

(You may need to lower the keyboard to see the button)
Tap on

Account

and enter your Stockton username and password. Tap on

Login.
Using EveryonePrint
Find a Picture (JPG, GIF, PNG, TIF, BMP) or Document (MS Office, OpenOffice, PDF, TXT) to print and select Share or Print to send it to

Print with EveryonePrint
Select the printer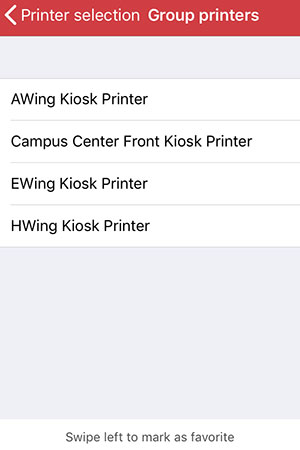 Choose

Output options

and tap on

Submit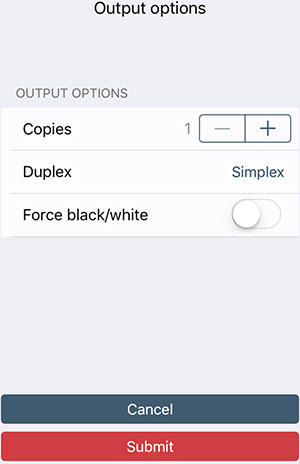 Note: You can always open the EveryonePrint app at any time to manage your print jobs
Installing EveryonePrint
Download the

EveryonePrint

app from the

Google Play Store
Launch the

EveryonePrint

app and tap on

Settings
Enter "printnow.stockton.edu:9444" for the

Gateway

and tap on

Test Connection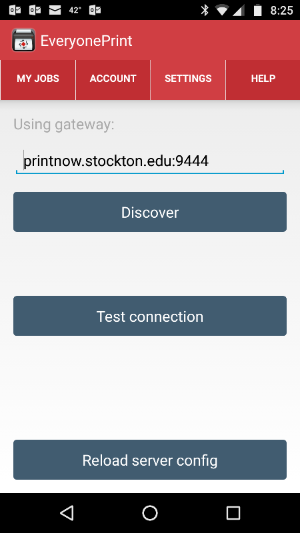 Tap on

Save

(You may need to lower the keyboard to see the button)
Tap on

Account

and enter your Stockton username and password. Tap on

Login
Using EveryonePrint
Open the document (MS Office, OpenOffice, PDF, TXT) or picture (JPG, GIF, PNG, TIF, BMP) and select Share or Print to send it to

EveryonePrint
Choose

Output Options

and tap on

Submit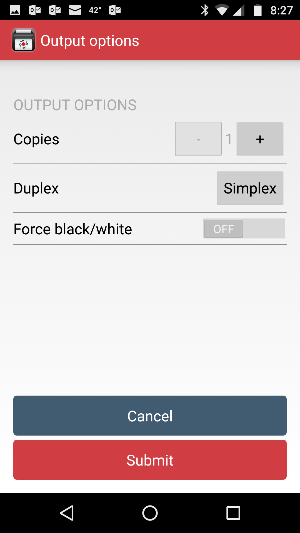 Tap on the printer to print
Note: You can always open the EveryonePrint app at any time to manage your print jobs