Identifying & Reporting Phishing
There are a variety of resources that can help you learn about staying safe online. OnGuardOnline.gov is the federal government's website which offers important advice about avoiding scams, protecting your children, and securing your computer and network connections.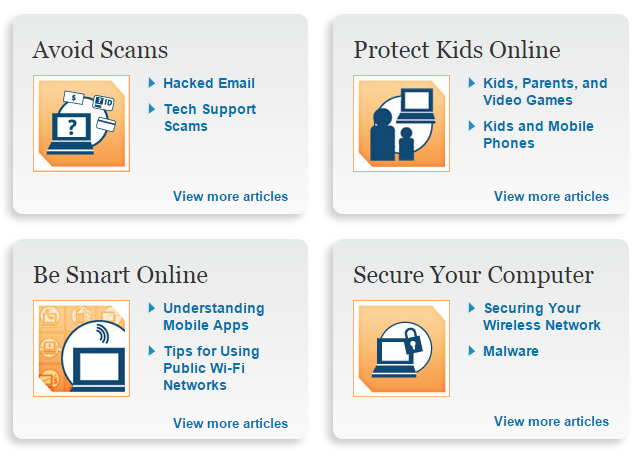 The Stop Think Connect Campaign, led by the Department of Homeland Security, raises awareness among the American public about the need to strengthen cybersecurity and to generate and communicate new approaches to help Americans increase their safety and security online. The program outlines three major goals.
Elevate the nation's awareness of cybersecurity and its association with national security and personal safety.
Engage the American public, the private sector, and state and local governments in our nation's effort to improve cybersecurity.
Communicate strategies for the public to keep themselves, their families and their communities safer online.