Stockton News - Aug. 19, 2022
WHAT WE'RE TALKING ABOUT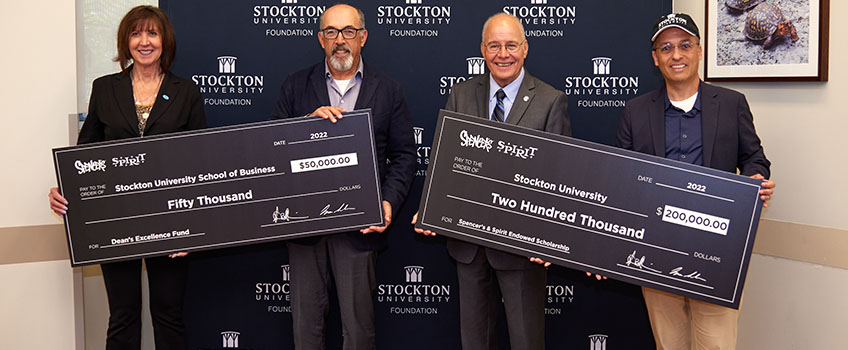 Spencer's, Spirit Halloween Endow Scholarship
The Stockton University Foundation receiveda $250,000 gift on Aug. 19 from Spencer's and Spirit Halloween to support student scholarships and School of Business initiatives.
Spencer's and Spirit have a long history of employing Stockton students and graduates. The new agreement solidifies an expanding relationship with the University, including:
$200,000 for an endowed scholarship for Computer Science and Marketing student
$50,000 to support School of Business initiatives
Rifat Mahmud knows first-hand how a scholarship can change lives.
"Stockton University Foundation scholarships allowed me to continue my education in the Master of Business Administration program after earning a bachelor's in Business Studies in May," said Mahmud, of Bellmawr.
---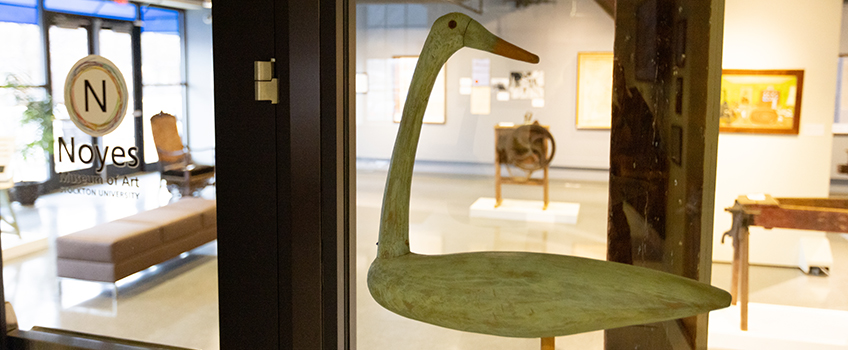 Noyes Museum Receives $109,400 in Grants
The Noyes Museum of Art of Stockton University recently receivedtwo state grants, one of which will go toward a new exhibition on climate change.
The New Jersey State Council of the Arts awarded $50,000 to the Noyes to host the New Jersey Arts Annual Exhibition in 2023, titled "The Inequity of Climate Resilience." The exhibit will be hosted at both the Noyes Arts Garage in Atlantic City and at Kramer Hall in Hammonton.
The museum also received a $59,400 grant from the state for general program support.
"We are very thankful and excited to be awarded these two grants by the council," said Noyes Museum Executive Director Michael Cagno. "Their commitment to advancing the arts in the state of New Jersey has been steadfast."
---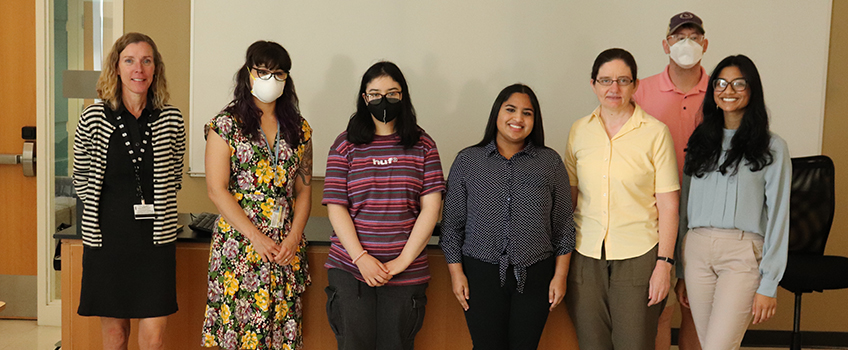 Program Gives High School Students In-Person STEM Lab Time
The COVID-19 pandemic robbed many high school students of the chanceto do hands-on science experiments.
But the Army Education Outreach Program (AEOP) at Stockton filled that void for three local students as they worked closely with university professors this summer — and got paid to do it.
Tasmia Haque and Sadia Rahman, rising seniors at Egg Harbor Township High School, and Noor Elmasri, a rising senior at Atlantic City High School, were selected for the program, which provides research opportunities for underrepresented students in STEM (science, technology, engineering and math) fields.
WHAT'S TRENDING

@ #STOCKTONU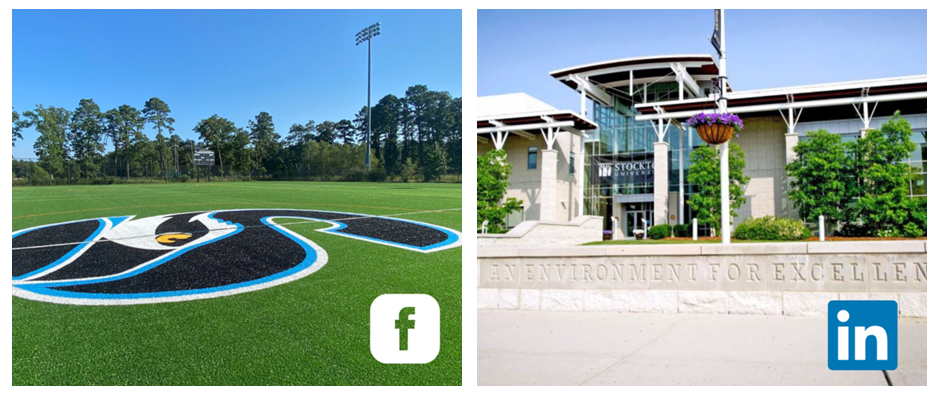 Facebook: Margaret Lewis, professor of Biology and Ethics Officer and Vice President of the Society of Vertebrate Paleontology, talked with Al Jazeera about the impacts of fossils going into private collections.
Instagram: Where did summer take you? 🌎🦅 Elisabeth Mamourian Corona, Dominic Pellegrini, Eva Leaverton and Travis Mears spent 12 days on the trip of a lifetime, exploring the unique cultures and histories of Nicosia and Jerusalem - both cities divided by more than just walls.
Twitter: The fall semester is one month away. Until then, enjoy the summer, Ospreys
OSPREY NOTES
Final COVID-19 Screening Day Aug. 30
The final day of COVID-19 screening at the Galloway and Atlantic City campuses will be Tuesday, Aug. 30. The state is endingscreening requirements for state employees who are not vaccinated. Eligible employees must report to a screening center once a week, either Monday or Tuesday from 5 a.m.-7 p.m., to be tested through Aug. 30. Testing in Galloway is at the Pomona House. Testing at the AC Campus has moved to AC224-N in the John F. Scarpa Academic Center.
---
🚘 Don't Forget to Renew Vehicle Parking Registration
Everyone is required to register their vehicle(s) for the 2022-23 academic year by Sept. 6. The online system may self-propagate the fields once your license plate has been entered. Please have your vehicle information for reference. For more information about parking, visit stockton.edu/parking.
👉 Lot 7, Louisville Avenue Reopen at Galloway Campus
Additionally, both Louisville Avenue and Lot 7 of the Galloway campus have reopened and are available for use.
---
Read the SCOSA September Newsletter
Read the Stockton Center on Successful Aging (SCOSA)'s September newsletter for interesting upcoming events and newly added programming.
---
New Wordmark System Announced
University Relations and Marketing is introducing a new wordmark system for the University.
The new wordmarks will eliminate inconsistencies while offering a third tier of branding that will provide the ability for schools and departments to represent specific programs as well as relationships with institutes and centers.
The hierarchal organization will expand functionality of the system by introducing a third tier of branding, pairing schools, programs and institutes.
Primary Logo – the Stockton University official wordmark

Tier 2 – Individual school, division, department or office

Tier 3 – Center, institute, or department within a school or division
Making these minor changes streamlines the design process by consolidating options and eliminates inconsistencies by keeping the tree icon in all wordmarks. Further, the use of a horizontal logo and the centering of type offers greater design consistency across multiple naming conventions.
The new wordmarks are currently being introduced and the changes will take effect on Sept. 1. Departments will not have to replace existing stock. Learn more here.
UPCOMING EVENTS