Stockton News - June 11, 2021
WHAT WE'RE TALKING ABOUT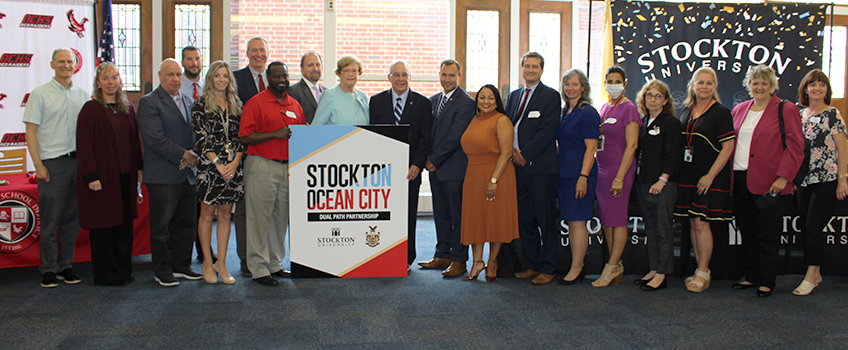 New Dual Path Partnership Assists Ocean City H.S. Students
The Ocean City School District and Stockton University signed a Dual Path Partnership agreement June 8 that will give Ocean City High School students the opportunity to graduate from both Ocean City High School and Stockton University in six years.
This is the first time Stockton has entered into such an agreement with a school district and demonstrates the commitment of both institutions to provide students with a high-quality education and seamless access to an affordable four-year college degree.
📰 In the News: Patch.com, News 12 New Jersey, OCNJ Daily, The Press of Atlantic City
---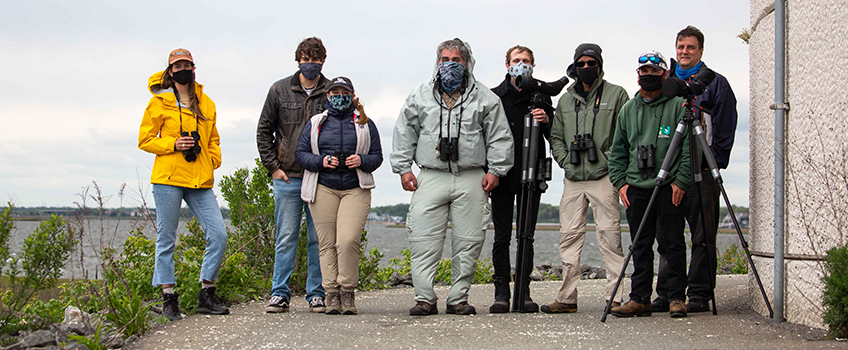 Birds Bring Stockton Ospreys Together for World Series of Birding
At 1:17 a.m. the first bird observation of the day for the Stockton Fish Hawks team came across the WhatsApp messaging platform.
"Got a Screech Owl," texted Lester Block, who started birding at midnight with John Rokita for New Jersey Audubon's World Series of Birding competition on May 8.
STOCKTON UNIVERSITY ATLANTIC CITY
Work Begins at Site of New AC Residence Hall
Demolition has begun on the Eldredge Building in Atlantic City to make way for the Phase II Residence Hall for Stockton University Atlantic City.
The project is being developed in partnership with the Atlantic City Development Corp (AC Devco). Jingoli is the general contractor and construction manager.
📰 In the News:The Press of Atlantic City
SPOTLIGHT ON: JANICE JOSEPH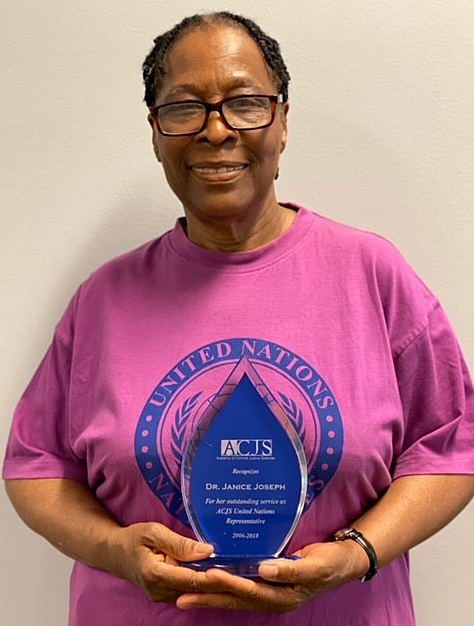 Janice Joseph, distinguished professor of Criminal Justice and coordinator of the Victimology and Victim Services minor at Stockton University, was recently recognized for her outstanding service as the Academy of Criminal Justice Sciences (ACJS), Non-Governmental Organization (NGO) Representative to the United Nations (UN) for over 10 years.
Serving as an advocate and activist for victims of gender-based violence, Joseph made history as the first official UN NGO representative for the ACJS. Holding this position has been a remarkable experience in which she has accomplished significant work and research.
FRAME-WORTHY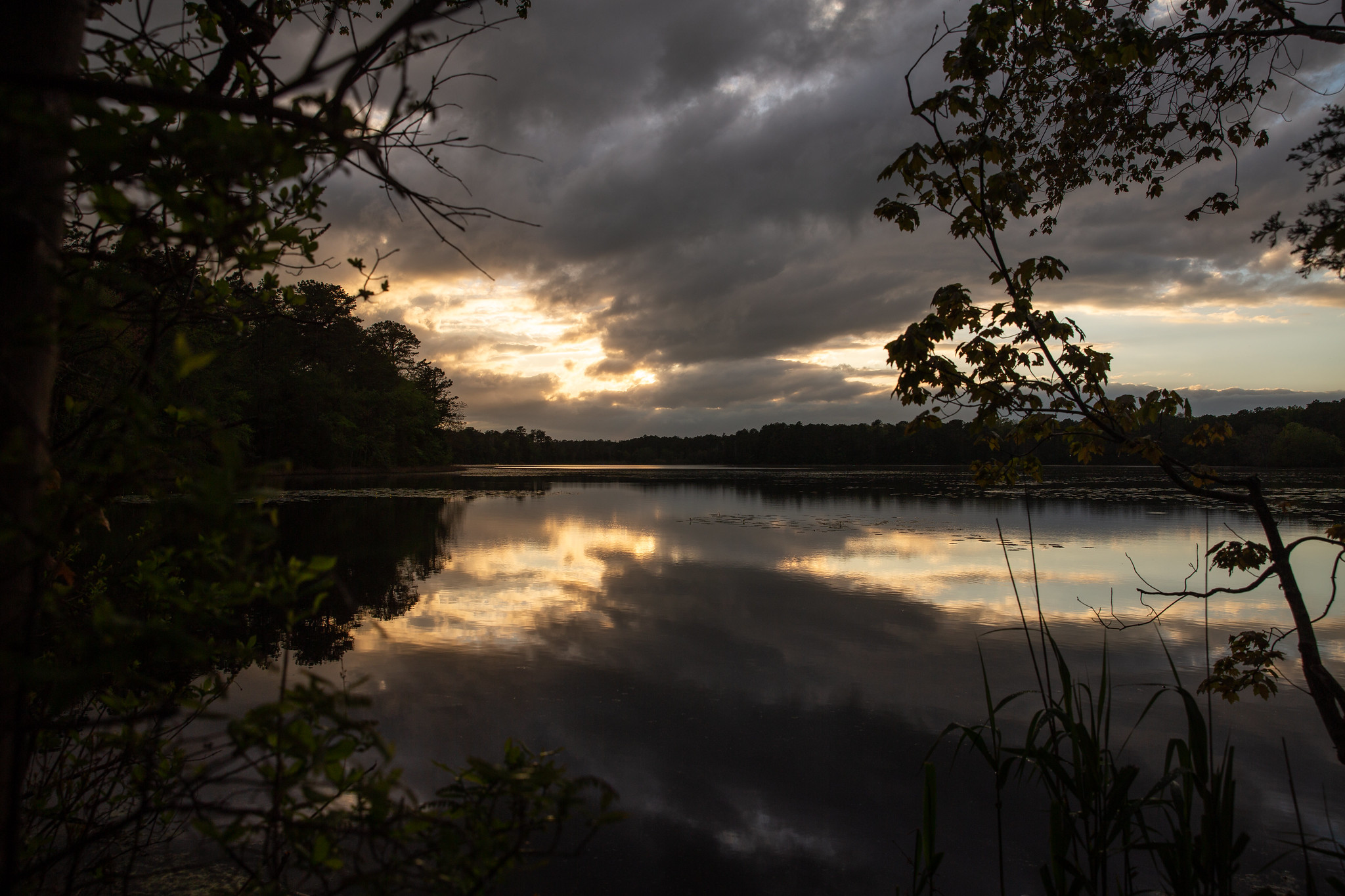 ✨Reflections on Lake Fred
Summer is on the horizon at Lake Fred after quite a year. Do you have a photo of Lake Fred or a serene spot on campus that you would like to share from a walk or moment of reflection?
📧 Email your photo to Amanda.Mccullough@stockton.edu for consideration in an upcoming Frame-worthy of Stockton News. Feel free to include why that space or place is important to you.
WHAT'S TRENDING @ #STOCKTONU
Facebook: Summer has *unofficially* started at the shore... What's your go-to Jersey beach?
Instagram: Say hey to Jay, he's excited to meet you all this fall. 👋
LinkedIn: Who loves visiting the Cedar Bog? 🌲 Do you call it Ewok Village, the Enchanted Forest, Smoking Bridge or something else? The bridge was recently redone & restored to perfection! 🦅
FROM THE SIDELINES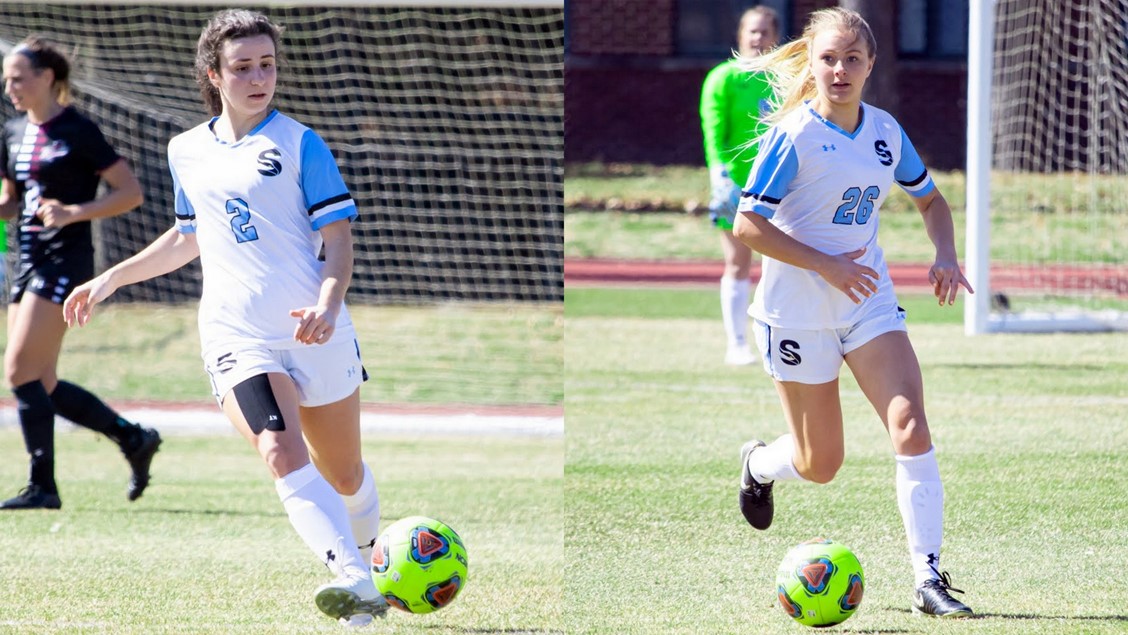 LeDonne & Reszowski Voted to Academic All-District 2 Team
Stockton University seniors Salena LeDonne and Kiersten Reszkowski were voted to the CoSIDA Academic All-District 2 Women's Soccer Team by the College Sports Information Directors of America.
LeDonne and Reszkowski each collected Academic All-District honors for the first time.
📰 In the News: The Press of Atlantic City
WE'RE HERE TO HELP
Free COVID-19 testing has been discontinued on campus. Visit the NJ COVID-19 Information Hub for testing locations.
💉 Faculty, staff and students can check with their local providers and schedule a COVID-19 vaccination appointment. Stockton will require students to get the COVID-19 vaccine for the Fall 2021 semester. Vaccination is currently voluntary but strongly encouraged for employees.
All COVID-19 related leave will end on July 5 per N.J. Executive Order 144. Approved work modifications for employees with children in school end at the completion of the school year or no later than June 30. Those seeking work modifications for medical reasons should contact the Office of Human Resources.
New Mask Guidelines: Based on New Jersey Executive Orders No. 243 and No. 242, in consultation with the New Jersey Office of the Secretary of Higher Education, employees and students who submit proof of vaccination are free from COVID-19 mask requirements. Click the "Update Employee Vaccination Status" button under the employee tab in the portal to provide documentation. Partially- and unvaccinated employees and students are required to remain masked indoors. For more information, refer to the June 4 UROC email or visit stockton.edu/return/faq.html.
📧 A new "Vax Up!" email signature is available on the University Brand Guide webpage.
If you have an appointment to be vaccinated during your normal work hours, you do not need to utilize personal sick time. When completing your timesheet you will record these hours under the "CV19SickSelf" code to cover that time. If you use this code, you must submit your vaccine documentation to Joyce Wilson in Human Resources at Joyce.Wilson@stockton.edu.
OSPREY NOTES
Reminder: Change in University Hours Next Week
The University will be closed next Friday, June 18, in observance of Juneteenth. During this week, Stockton will follow a normal academic year work schedule (8:30 a.m. – 5 p.m.) and there will not be a summer schedule option.
UPCOMING EVENTS