Stockton News - March 17, 2023
WHAT WE'RE TALKING ABOUT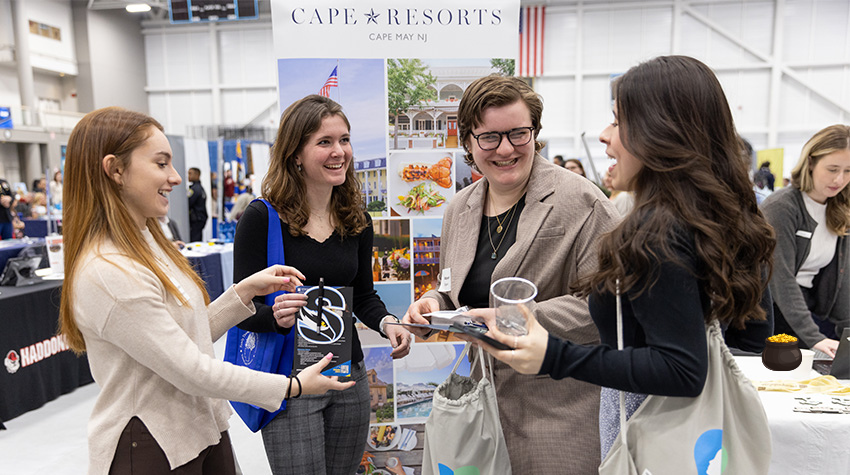 Students, Employers Connect at Career Fair
The spring Career and Internship Fair drew a record crowd, with more than 500 students stopping by to network and job hunt on March 7.
Over 130 employers from across the region spent the day matching their open positions with the skills of students who made the rounds in the Sports Center.
Georgia DeMas, senior Human Resources coordinator at Sesame Place Philadelphia, said she was looking for students interested in working in a fun environment. "We stand for hard workers and a fun and creative environment as well."
She said they were filling roles in multiple areas, including culinary, entertainment and maintenance, and they were looking for personable individuals who could be problem solvers.
---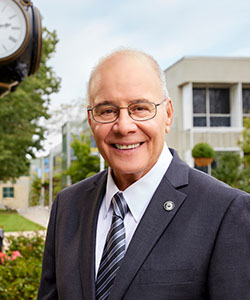 New Kesselman Student Fellowships Promote Civic Engagement
Engage NJ has launchedthe Kesselman Student Fellowships for the Advancement of Democracy, recognizing retiring President Kesselman, who has been a staunch advocate for the advancement of human rights in New Jersey.
The Kesselman Student Fellowships empower teams of students to work on local community projects that advance democracy by finding solutions to connect people across differences and by removing barriers to opportunity faced by people in local communities
---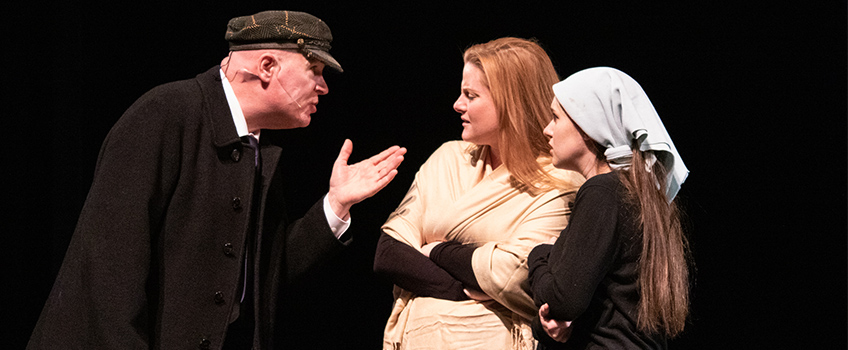 Play Brings Holocaust Story to Local Students
The first words of the Holocaust play "Dear Esther" are some of the most horrible epithets in the English language.
"We are going to teach you that what you hear as a child, you may repeat as an adult and how horrible and evil that can become," said the play's narrator.
He then joined two other actors to recite a series of the worst racist and antisemitic names you can think of.
It was a jarring way to begin two performances of the play on March 7 and 8 at the PAC, especially when the audience was nearly 1,000 middle and high school students over two days.
But for Marvin Raab, the son of the play's namesake Esther Raab, the corrosive effect of hate is the most important message for schoolchildren to hear.
---
That feeling when Arnold Schwarzenegger sends you a "thank you" letter.
STOCKTON UNIVERSITY ATLANTIC CITY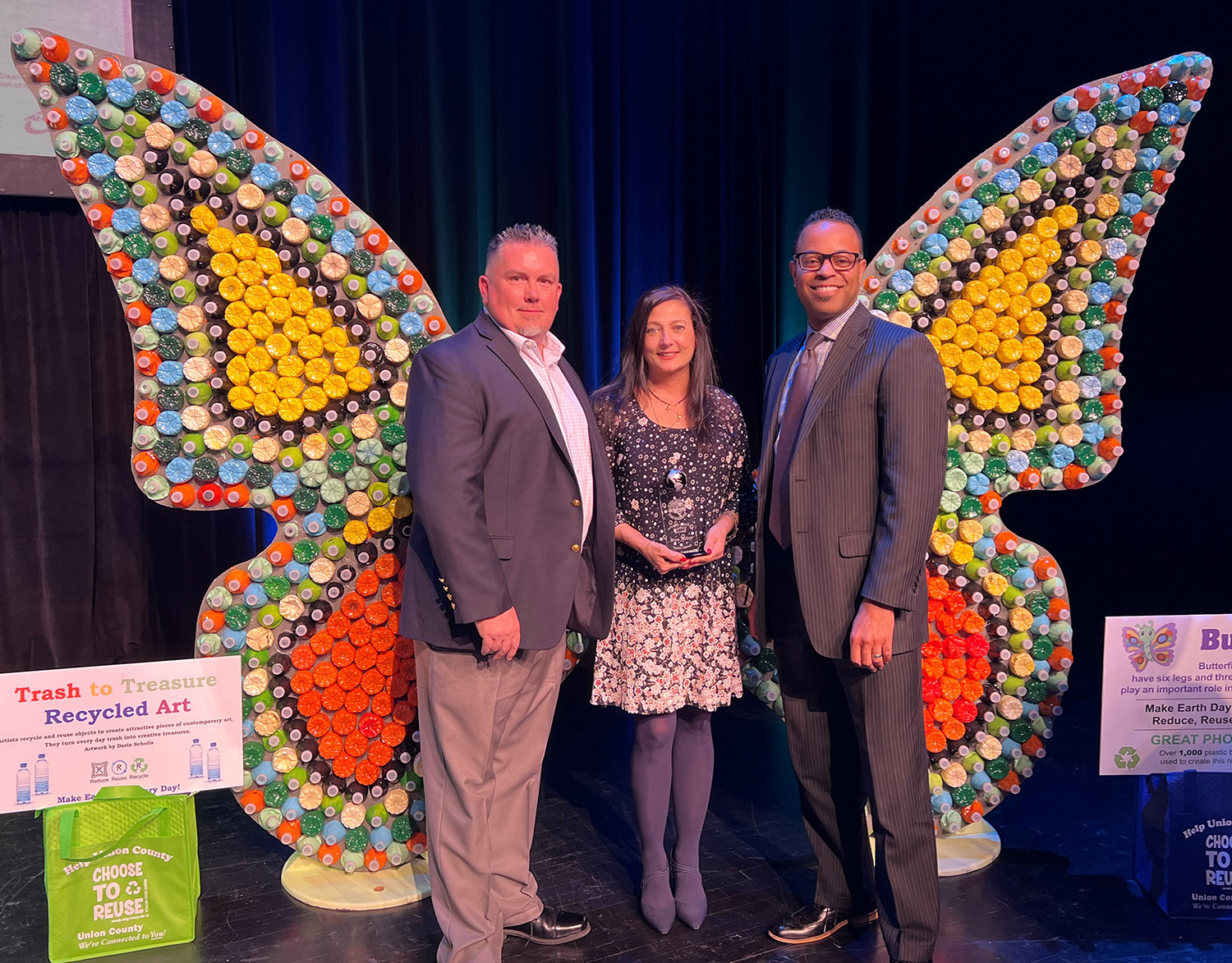 Stockton Atlantic City Community Day Wins State Award
The inaugural Stockton Community Day Clean Up and Party in the Park was a huge success last April, and the event's substantial work around Atlantic City was recently recognized by the New Jersey Communities Council.
More than 500 volunteers, representing over 80 community groups and organizations, collected more than 360 bags of trash at various locations throughout Atlantic City during last year's cleanup. The event returns April 22.
Three of the event's organizers — Brian K. Jackson, chief operating officer, Atlantic City Campus; Michael Cagno, executive director of the Noyes Museum; and Stephanie Clineman, professional services specialist — received the council's Public Lands Cleanup Award on March 9 during the 18th annual New Jersey Clean Communities Awards reception in Atlantic City.
---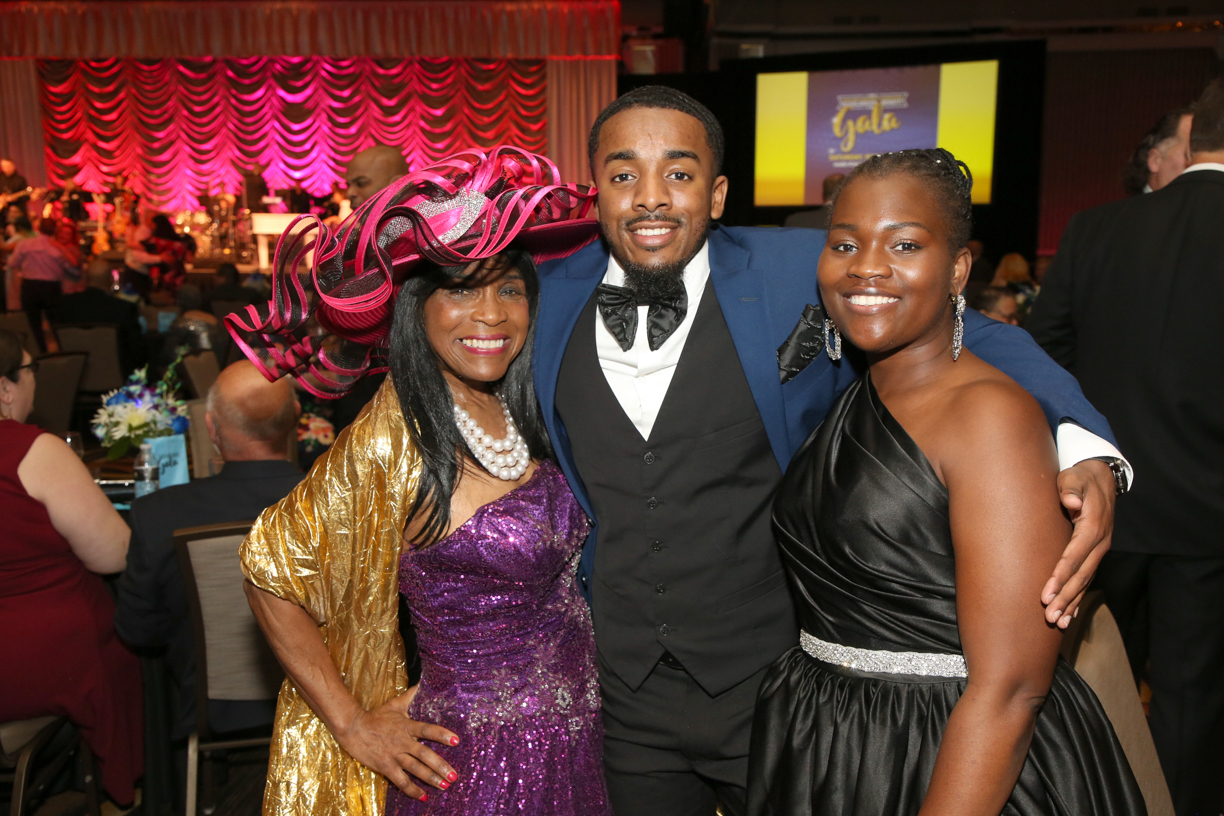 Foundation Benefit Gala Returns on April 22 at Hard Rock 🥂
The Stockton University Foundation's annual Scholarship Benefit Gala returns to the Hard Rock Hotel & Casino Atlantic City at 6:30 p.m. Saturday, April 22, and celebrates retiring President Harvey Kesselman.
"The continued generosity of our sponsors and supporters makes it possible for countless Stockton students to pursue a college education," said Dan Nugent, vice president for University Advancement and executive director of the Stockton University Foundation. "We are particularly excited to celebrate Dr. Kesselman at this year's event and honor his unwavering commitment to Stockton's students-first mission over the last five decades."
FRAME-WORTHY

Stockton Dives into Prohibition History with National Geographic
Stephen Nagiewicz, an adjunct instructor of Marine Science at Stockton, tucked a sketch of a shipwreck between the pages of a logbook for safekeeping. He knew the amber flasks poking up like gravestones on the seafloor were all that remained of a story worth telling, but how the details of the crew and mission would be uncovered was still a mystery.
Thirty-five years later, he got a phone call that would end up deploying multibeam sonar, an ROV, divers, a film crew with cameras in the air and sea, and computer-generated imagery (CGI) to reconstruct the ship and its secret role in prohibition for a season 6 episode of National Geographic's docuseries "Drain the Oceans."
WHAT'S TRENDING

@ #STOCKTONU

Twitter: NEW #StocktonVoices – If you missed the Coalition for Women's Rights' BLM march in Feb., have no fear - you can now hear (or read) some of the speeches that took place during that day!
Facebook: If you haven't heard about our foundation scholarships, where have you been?!
Instagram: Enjoy your well-deserved time off, Ospreys!
FROM THE SIDELINES
Campbell Named to NABC District 4 Second Team
Stockton junior DJ Campbell was named to the NABC District 4 Second Team by the National Association of Basketball Coaches. Campbell added the NABC All-District honor to D3hoops.com All-Region 4 Second Team and NJAC First Team accolades for the 2022-23 season.
Campbell was recognized by the National Association of Basketball Coaches for the second straight year. Last season, he was chosen NABC First Team All-American, District 4 Player of the Year and District 4 First Team.
---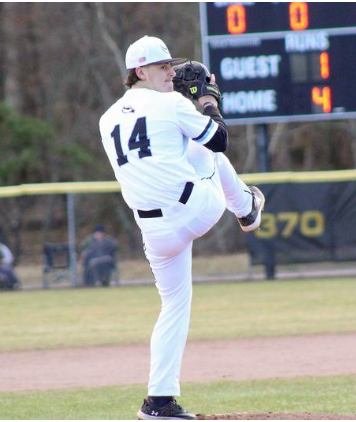 Stockton Blanks Brockport 8-0
The baseball team shut outSUNY Brockport 8-0, with five Osprey pitchers holding the Golden Eagles scoreless on March 16 in the combined shutout. Stockton's first four batters in the lineup combined for nine hits and scored all eight runs.
Max Kaplan led the way with three hits, including a double, and three runs scored. Kevin Novobilsky went 2-5 with a double, two runs and two RBI.
Freshman pitcher Antonio Sansone earned his first career win by pitching five scoreless innings in which he struck out 10 batters and allowed just two hits. Four Ospreys tossed one scoreless inning apiece out of the bullpen.
---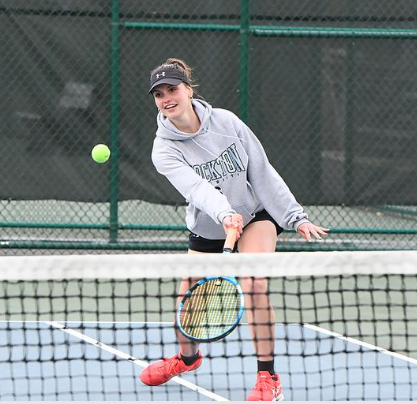 Stockton Remains Perfect with 6-3 Win
The women's tennis team topped Lake Forest by a 6-3 score on March 16 to remain unbeaten at 4-0 on its spring break trip. The Ospreys won the last four matches on the singles ladder and two out of three in doubles.
The doubles teams of Sophia Pasquale and Audrey van Schalkwyk plus Carlee Cristella and Kierstyn Fenimore each won by 8-4 scores.
---
🗓️ View the full schedule of upcoming athletic events here.
OSPREY NOTES
UPDATE: Pomona Road Detour Extended
FYI: On Monday, March 13, through Friday, March 17, a full detour will be in effect on Pomona Road in Galloway Township, between Liebig Avenue and Moss Mill Road, 7 a.m. – 5 p.m., weather permitting, for county road work.
Motorists may experience delays and should plan travel time accordingly or seek an alternate route.
Access to Stockton via Jimmie Leeds Road, Delaware Avenue (North Athletic Complex) and Oak Pond Drive will remain open during the detour.
---
Spring Break Shuttle Schedule
The shuttles between the Atlantic City and Galloway campuses will be operating on a reduced schedule during Spring Break.
View the modified Atlantic City shuttle schedule for Spring Break, March 12-19, here.
Regular service will resume Monday, March 20.
Galloway shuttle service will not operate from Sunday, March 12 through Saturday, March 18. Galloway shuttle service will resume at 3:30 p.m. Sunday, March 19.
---
Time to Renew State Aid
Attention all faculty and staff! Your students could be missing out on free money to help cover their costs to attend school!
Help remind students to file their 23-24 FAFSA by the April 15 deadline. Anyone who received state aid, including TAG and/or EOF or the Stockton Promise or Garden State Guarantee (GSG) in the 2022-2023 academic year and does not complete their FAFSA by the April 15 deadline will not be considered for any of these funds in the 2023-2024 academic year, even if they are financially eligible.
Students can file by logging into fafsa.gov with their FSA ID and password. If you or your students have any questions or need any assistance, please feel free to contact the Office of Financial Aid. Visit stockton.edu/contactfinaid to email or schedule a phone call with a member of our staff.
---
There's a pot of gold 🍀 hidden somewhere in this edition of Stockton News! First person to email
UniversityRelations@stockton.edu
with its whereabouts wins a prize! Happy 🕵️‍♀️ hunting!
UPCOMING EVENTS
Spring Professional Development Opportunities
🎭 Spring Programming at the PAC
📅 March is Women's History Month
Now-May 31: "The Armenian Genocide, One Family's Story" exhibit
March 18: 🍀Tartan Terrors
March 21:Visuals and Storytelling in Game Design
March 23:Dean's Distinguished Guest Speaker- Bill Hagaman, Jr. '79
March 24:Frankie Negrón
March 25: "Who Hijacked My Fairytale?" with Kelly Swanson
March 26: 🦅 Discover Stockton Day
March 28: 13th Annual Paul Lyons Lecture
March 29:Preceptor Day
March 30: Unity Day 2023, 🧘‍♀️ Wellness Day 2023 Health Fair
April 1:Dan Tyminski Band
April 4: Preceptor Day
April 6:The Last Lecture
April 12: ⚖️ Forum on Judicial Safety
April 14:Teaching While Black screening
April 21: 📯 The Brubeck Brothers
April 20-22: 🩰 Emerging Choreographers Showcase
April 22: Community Day Clean Up & Party in the Park, Scholarship Benefit Gala