News Briefs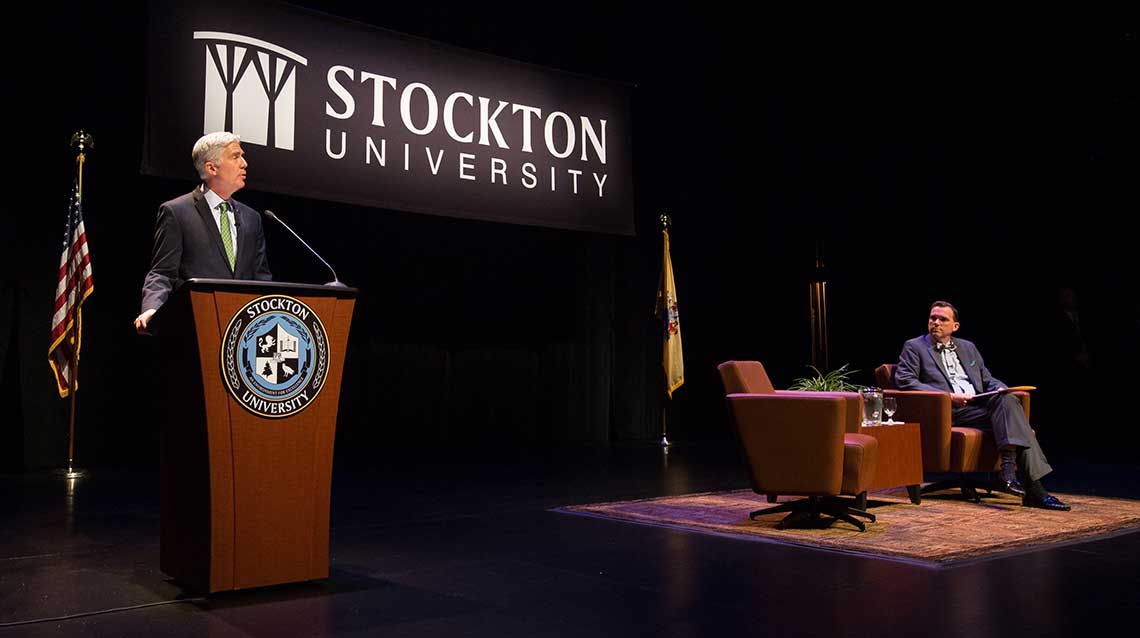 U.S. Supreme Court Associate Justice Neil M. Gorsuch Visits Stockton
U.S. Supreme Court Associate Justice Neil M. Gorsuch visited Stockton on Jan. 23, where he told some 500 students and guests that it is up to the younger generation to understand and continue to uphold the ideas on which America was founded. He said civility is also an essential element of civilization. That means listening and engaging with different ideas rather than just ridiculing them. "To preserve civil liberties we have to work on being civil to one another," he said. Following the talk, Gorsuch answered questions from William J. Hughes Jr. The event was arranged through the William J. Hughes Center for Public Policy.
---
Stockton at Manahawkin Expands Site, Nursing Options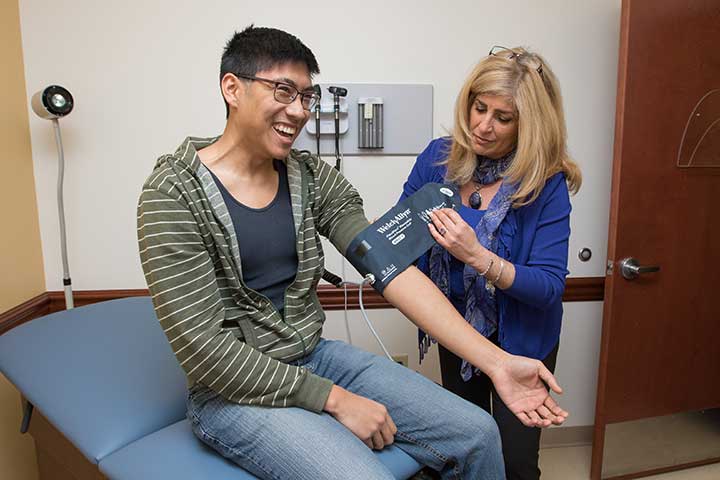 Students arriving for the spring semester at Stockton University at Manahawkin discovered it had grown to more than three times its size. The 7,915 square-foot expansion gives nursing students more room for hands-on learning in the six-bed Foundations of Nursing lab and seven physical assessment examining rooms that look like a professional medical office. The extra classroom space will allow for an increase in the number of general education and core Health Sciences courses offered in Manahawkin. In addition, faculty and staff members now have access to a lobby and new lounge spaces. An official dedication for the expansion will be held in March.
---
Klein Named Interim Executive Director of Hughes Center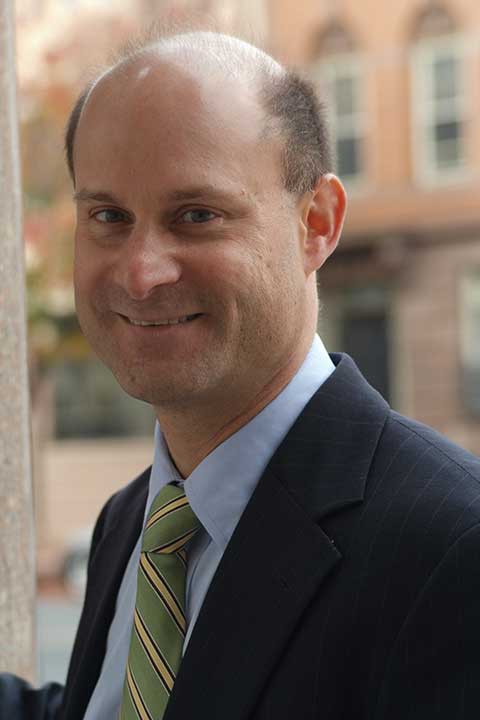 Michael W. Klein recently began his position as interim executive director of the William J. Hughes Center for Public Policy. Klein is an expert on higher education policy with extensive experience in policymaking in New Jersey. He recently served as the executive director of the New Jersey Association of State Colleges and Universities, a nonprofit advocacy organization for New Jersey's state colleges and universities. Klein received a B.A. in History cum laude from Princeton University, a JD from Boston College Law School, a certificate in Professional Achievement in Non-Profit Management from the Kellogg School of Management at Northwestern University, and a Ph.D. in Higher Education Administration from New York University. "The Hughes Center has always done great work," he said. "It is exciting for me to be a part of it." Klein's goal is to preserve and expand the quality of work produced by the Hughes Center.
Read the latest news from Stockton online and follow us on Facebook, Twitter, YouTube, Instagram and SnapChat.