Aiya Underwood - Choose Stockton
Aiya Underwood
Class of 2023
Why did you choose Stockton University?
Stockton was the best fit for me. It provided me the opportunity to play basketball at a higher level as well as further my academic goals.
Why did you choose your major?
In high school I found I love being in front of the camera and conducting interviews. Pursuing a degree and career in Communication also gives me the chance to combine my love of sports with the hope of being a sports analysist. I chose Africana Studies because I wanted to learn more about my culture and where I come from.
What have you gotten out of your academic program so far?
So far I have learned more about time management and myself in terms of getting to know what works best for me, how I learn, and what I am really interested in. I have also been able to educate myself about the history of Black people and their contribution to the world.
How is Stockton preparing you for the next chapter of your life?
Stockton has allowed me to realize I can choose my own path in life, and hard work and dedication is all it takes. Also, I feel as though I have been given an advantage in understanding both communication and Africana studies by taking specific classes with professors who are well-versed and qualified in their respective fields.
What are your career goals?
I hope to become a sports analyst for ESPN or involved in Civil Rights law, but my dream job is to play basketball professionally.
Africana Studies is a new major at Stockton. Tell us about your experience and how it has shaped your views.
Ever since joining the program, I have seen life through a different lens. I feel as though I am more aware of myself, my surroundings and, especially with the climate right now, the world. Every professor involved in Africana Studies really wants to see you succeed, and they connect us with Stockton alum who have taken the courses to show us the many things you can do with an Africana Studies degree.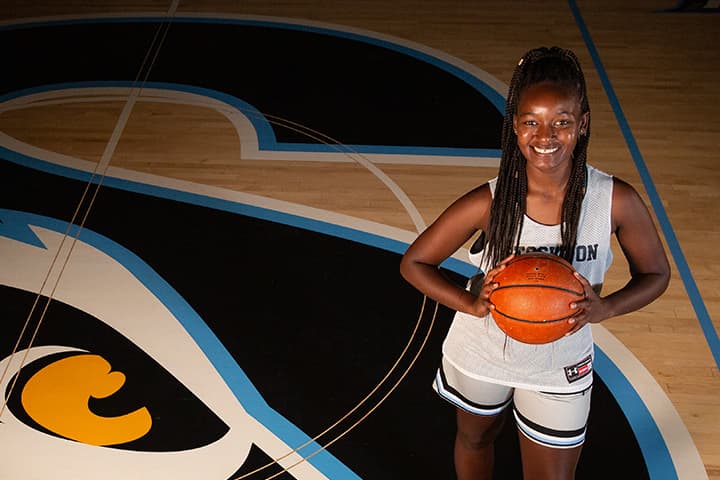 ---