Bianca Teixeira - Choose Stockton
Bianca Teixeira
Class of 2024
Why did you choose Stockton?
I chose Stockton University because of the intimacy of the university, the feeling of being heard and welcomed.
Why did you choose your major?
I love to assist and help create a welcoming environment where I can make the change that I wish to see firsthand by truly interacting and getting to know my community. Professionally, I am pursuing a career as a Physician Assistant. I aim to be a part of a professional opportunity that allows me to serve to promote inclusivity in the medical field.
What opportunities have you had at Stockton?
At Stockton I have had countless opportunities that have allowed me to express and redefine myself as a student leader that proudly activates the inclusive environment of all students. In doing so, I have had the honor of working on transition activities for new students, the GOALS Gear Up Program, and as the vice president of First Ospreys Club. I have had the opportunity of being a part of numerous activities that have pushed me to continue to build myself personally and professionally like a Women's W.O.R.T.H. Racial Healing Circle I participated in this past Spring 2022 semester.
What organizations and activities are you involved in?
T.A.L.O.N.S., EOF, G.O.A.L.S. Gear Up Program, Vice President of First Ospreys Club.
What has your experience been like at Stockton?
My experience at Stockton has been unique. I have been blessed with the opportunity to encounter a variety of mentors that not only have involved professional staff and professors but also my upperclassmen peers. I have been involved in countless social and academic programs that have enriched my experience at Stockton.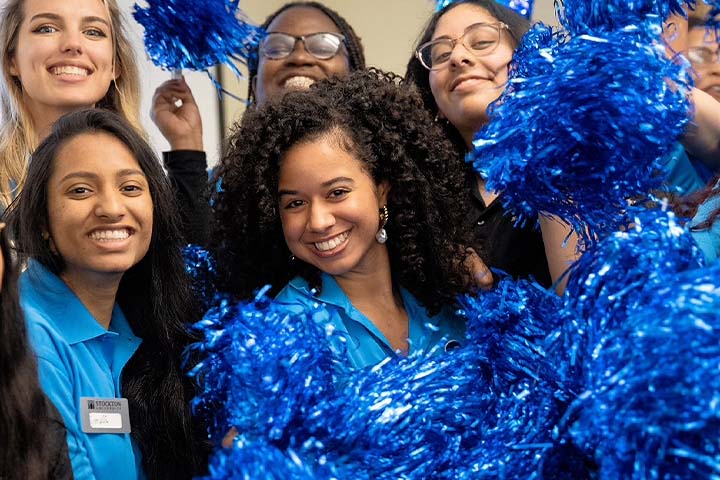 ---