Elena Gonzalez - Choose Stockton
Elena Gonzalez
Class of 2022
Why did you choose Stockton University?
Through high school, my plans never included leaving my hometown of Atlantic City. I was set in stone that Stockton was the only school I wanted to attend, especially because of its new Atlantic City campus.
What have you gotten out of your academic program so far?
In my literature courses, I have had the opportunity to strengthen my grammar, learn how to conduct literary research, and become very familiar with advanced literacy. In my education courses, I have learned a lot about the art of teaching and how to create a safe learning environment. I have also had the chance to explore unique courses like entrepreneurship and chorus.
What opportunities have you had at Stockton?
I interned with Stockton's GOALS Gear Up program in summer 2020. Originally this program was supposed to be held at the Atlantic City campus, but because of COVID-19, the program turned into a virtual one. Despite that challenge, the entire GOALS team came together and practically worked magic to create a powerful and exciting college readiness program for 6th-11th graders. I taught classes, worked with students, and observed in real time how educational instruction works.
How is Stockton preparing you for the next chapter of your life?
I have personally found that the professors are the biggest game changers and influencers for me. They go out of their way to make their teaching environments safe, provide you with thorough lessons, and suggest resources to further your knowledge.
What are your career goals?
My career goal is to become an English teacher at my alma mater, Atlantic City High School. Growing up in the urban education setting, I have seen plenty of instances where students were treated unfairly and not given any chances. I told myself that I would become the best teacher any student ever had with a strong inclination toward those urban students since I do understand them. I really do. Yet, as I am progressing into my academic career, I think being a professor of English at Stockton is another goal.
How has earning the Engelberg Scholarship shaped your Stockton experience?
The Engelberg Leadership Scholarship Program has provided me with an entirely new outlook on my academic career, as well as my personal and professional development. When I finished my freshman year I had made no new friends, did not participate in any clubs or activities, and just wanted to finish school quickly. However, when I was accepted into the program at the start of my sophomore year, everything turned around. I began remembering the names of my classmates, I started making more connections with the professors and staff, and I even participated in my first club. Additionally, ELSP allowed me to live at the Atlantic City residence hall, where I made four more close friends and finally had the true college experience.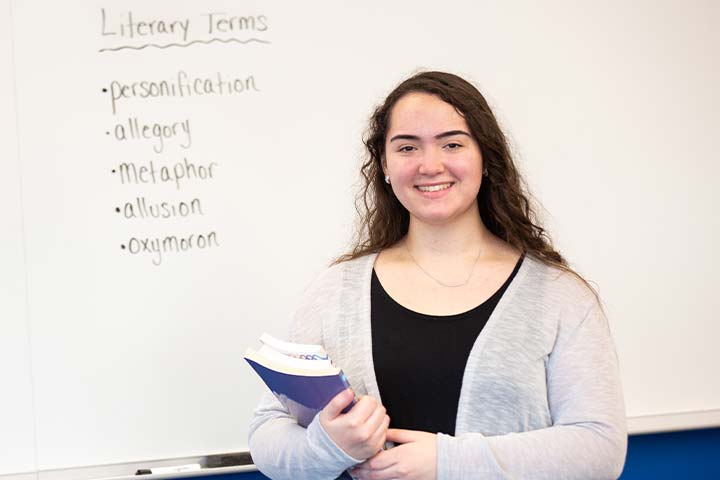 ---