Welcome
The Stockton University Art Gallery provides students, staff, faculty, area schools, artists, and the community-at-large with an opportunity to experience contemporary and historical art exhibitions and related programming of the highest quality.
Summer 2019
JULY 8 - AUGUST 2, 2019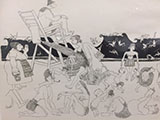 Special exhibition hours: Tuesday - Saturday 12-4pm
Alfred Bendiner, Ah Summer, 1945, lithograph
Selections from the Noyes Museum Collection
Presenting selections from The Noyes Museum of Art of Stockton University collection, on view from July 8 through August 2, 2019. The exhibition includes a large number of prints from The Brodsky Center, formerly known as the Rutgers Center for Innovative Print and Paper (RCIPP), now located at the Pennsylvania Academy of Fine Arts in Philadelphia. Other highlights are works on paper by Lori Field and Alfred Bendiner.
Fall 2018
SEPTEMBER 5 - NOVEMBER 14, 2018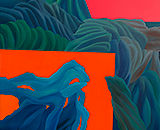 Chung-Fan Chang
Kite XI
Artist Talk: Oct. 17, 2:30
Lower Gallery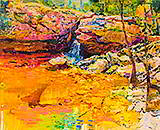 Bruce Garrity
Projected Memory
Artist Talk: Oct. 4, 2:30
Upper Gallery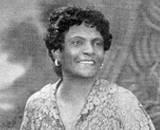 Oct. 16 - Atlantic City Campus
Al Gold Memorial Lecture Series: Viewing of the film The Sara Spencer Washington Story. A film by Royston Scott (28 min.)
Guest speakers: Vicki Gold Levi, Wendel A. White & Royston Scott
Dec. 2 - 13
Studies in the Arts: BFA Senior Exhibition
Sunday, Dec. 2, 1-3pm
Meet the Artists Reception
Spring 2019
JANUARY 14 - MARCH 27 [closed 1/21 & 3/9-17]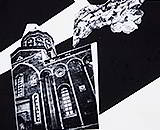 Mariana Smith
Liminal Spaces
Artist Talk
Jan 30
@2:30
Lower Gallery
Acts of Looking

photography by
Joseph Podlesnik

Meet the artist reception Feb 12 @4-6
Upper Gallery
April 7 – 25 [closed April 19-21]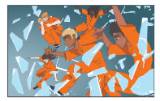 Visual Arts BFA Senior Exhibition
Sunday, 7, 1-3pm
Opening Reception
*Atlantic City Gateway Campus is located at the intersection of Atlantic, Albany and Pacific Avenues. stockton.edu/ac