Welcome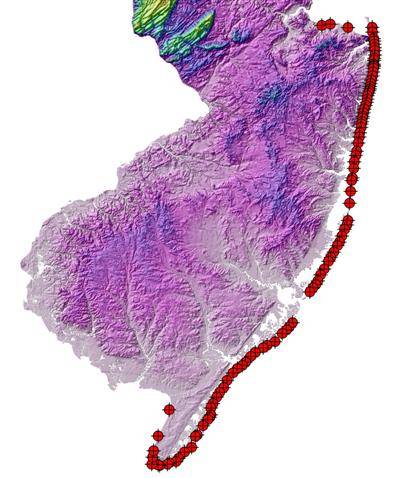 In 1986, The Stockton Univeristy Coastal Research Center (CRC) established the New Jersey Beach Profile Network (NJBPN) for the purpose of monitoring shoreline conditions along New Jersey's coast.
NJBPN consists of over 171 beach profile sites along the entire shoreline, including the Raritan and Delaware Bays. The profile sites are spaced approximately one mile apart in Cape May, Atlantic and Ocean counties with at least one site located in each oceanfront municipality. In Monouth county, there are more profiles at a higher density along the shoreline. The dune, beach, and nearshore are surveyed at each profile site twice a year (fall and spring), and analyzed for seasonal and multiyear changes in shoreline position and sand volume.
Reports on all beach profiles are published annually and are publicly available here.