Dual Credit - Tomorrow's Teachers/Pathways to Learning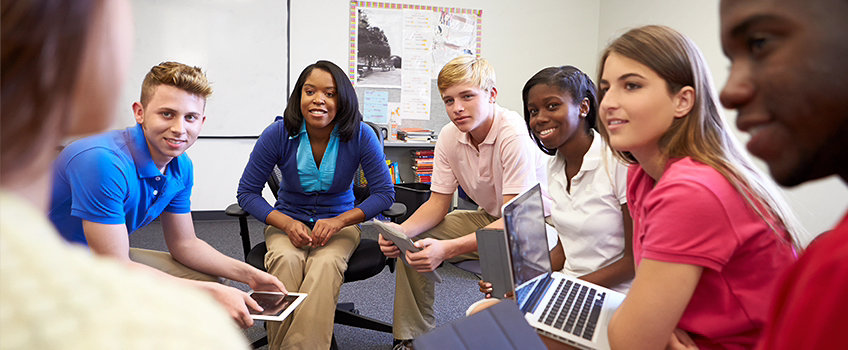 Tomorrow's Teachers is an innovative course designed to attract talented young people who possess exemplary interpersonal and leadership skills to consider a career in teaching. The program seeks to provide high school students insight into the nature of teaching, the problems of schooling, and the critical issues affecting the quality of education in America's schools. As such, the program also provides inspires these aspiring future teachers to also become community leaders with insights about teachers and schools that will enable them to be advocates of education.
Stockton University partners with schools where teachers hold a master's degree and have completed the Tomorrow's Teachers training. Stockton's counterpart dual credit course is called Pathways to Learning, GSS 2342. High school students enrolled in qualified Tomorrow's Teachers partnership classes are eligible to earn four credits in General Social Sciences (GSS) upon successful completion of the course.