Stockton, Atlantic City Arts Foundation to Host '48 Blocks' Celebration of Art in A.C.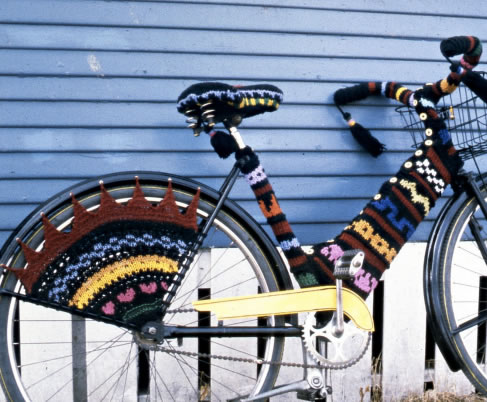 For Immediate Release; Photos on Flickr

Contact: Christina Butterfield
News and Media Relations
Galloway, N.J. 08205
Christina.Butterfield@stockton.edu
(609) 626-3845
stockton.edu/media

Galloway, NJ – Stockton University is partnering with the Atlantic City Arts Foundation to sponsor "48 Blocks," a celebration of arts and creativity, displaying 8 projects in each of the city's six wards on Saturday, June 24 from 10 a.m. to 5 p.m. The public is invited to bring historic documents to be digitized and archived at locations listed below. A closing party will be held from 6-8 p.m. at the Noyes Arts Garage and will feature local Atlantic City band, Locksmith, and food from local restaurants. All events are free and open to the public.
48 Blocks will feature art installations and creative projects including yarn bombing, garden tours, ballet and puppet shows. At each of the six wards, the South Jersey Culture & History Center will document oral histories, scan photos and photograph memorabilia. The materials will be added to the archives at the Atlantic City Public Library to create future exhibits and cultural events around the material.
"Putting on this event has been a real grassroots effort," said Lisa Honaker, dean of the School of Arts & Humanities at Stockton. "It's a big project with a lot of moving parts, but the community members have really run with it. We're excited about giving residents and visitors a wide variety of 'pop up' art experiences throughout the city. We want to showcase what Atlantic City and its citizens have to offer."
Blocks will be marked with the event logo stenciled in chalk. Projects will be displayed throughout the city all day. The oral history location schedule is as follows:


Ward 1: 10 a.m. – 1 p.m. Oceanside Family Success Center, 201 Melrose Ave.
Ward 2: 2 p.m. – 5 p.m. Atlantic City Free Public Library, 1 N. Tennessee Ave.
Ward 3: 10 a.m. – 1 p.m. MLK School, 1700 Marmora Ave.
Ward 4: 2 p.m. – 5 p.m. 2125 N. Riverside Dr.
Ward 5: 10 a.m. – 1 p.m. Wonder Bar, 3701 Sunset Ave.
Ward 6: 2 p.m. – 5 p.m. Richmond Ave. Branch, Atlantic City Free Public Library, 4115 Ventnor Ave.


Appointments can be scheduled by contacting Lisa Honaker at lisa.honaker@stockton.edu or at 609-652-4760. Walk-ins are also welcome. The public is asked to consider the question, "What's gone that you miss?"
For more information, including detailed schedules to be published near the event date, visit Facebook.com/48blocksAC.
The event is sponsored by Stockton University and Atlantic City Arts Foundation, with support from the New Jersey State Council on the Arts, Stockton's Office of the Provost and School of Arts & Humanities; the South Jersey Culture & History Center; the Noyes Museum of Art; and an anonymous art lover from Ventnor, N.J.
# # #