Learn South Jersey History in Winter Edition of 'SoJourn,' Magazine
Galloway, N.J. – What could a Frenchman, a dog, a bottle of brandy and George Washington possibly have in common?
The answer can be found in the fourth edition of SoJourn, Stockton University's journal of South Jersey history, culture and geography.
This issue features stories and pictures on the beauty of Elizabeth C. White's famed Pine Barrens garden at Whitesbog, the ghost town of Calico, and the twist and turns of history and myth-making in South Jersey.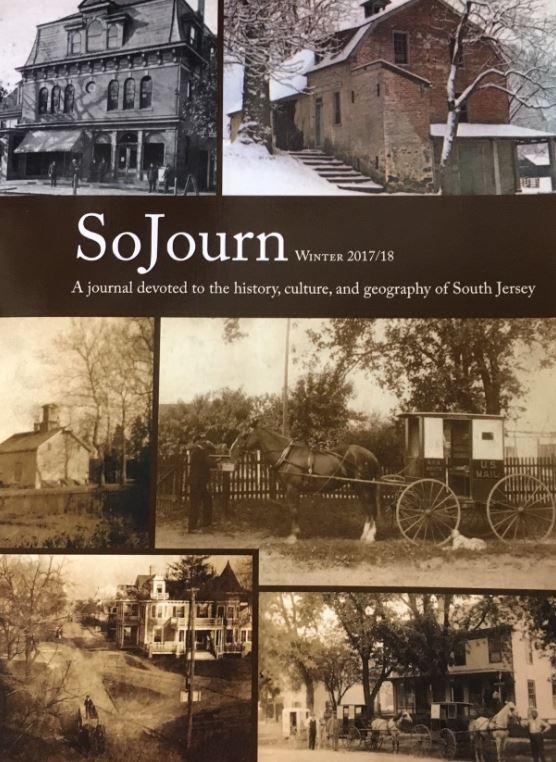 SoJourn is a collaborative effort of local historians, Stockton students, and the South Jersey Culture and History Center (SJCHC). SoJourn 2.2 is produced by the SJCHC with student interns working with center Director Tom Kinsella and Assistant Director Paul W. Schopp.
It is available at the Stockton University Bookstore, Second Time Books in Mt. Laurel, the AtlantiCare Regional Medical Center gift shop and Amazon. The Journal can also be purchased from Kinsella or Schopp at Stockton. The price is $10 and all proceeds go to the SJCHC publication fund.
Articles in this issue include:
"Made in Nesco: The Inter-Generational Project of Place-Making" by Mary Jo Kietzman
"Le Balloonist" by Hal Taylor
"Elizabeth C. White's Garden" by Albertine Senske
"Pocahontas on the Delaware: The Intersection of History and Legend in the Historiography of New Jersey" by John W. Lawrence
"Calico or Dobbin's Bog" by Rich Watson
"Plagues and Public Policy: How South Jersey Cleaned Up Its Act" by Claude Epstein
"Stockton University Welcomes Heather Perez: Special Collections Librarian and Archivist" by Amy Krieger
"Ghost Forests in the Mullica Valley: Indicators of Sea-Level Rise" by Kenneth W. Able, Jennifer Walker, and Benjamin P. Horton
"A February Freshet & Breach in the Bank" by Dallas Lore Sharp
# # #
Contact:
Diane D'Amico
Director of News and Media Relations
Galloway, N.J. 08205
Diane.D'Amico@stockton.edu
609-652-4593
stockton.edu/media