Fall Exhibits Feature Sculptures, Images of Loss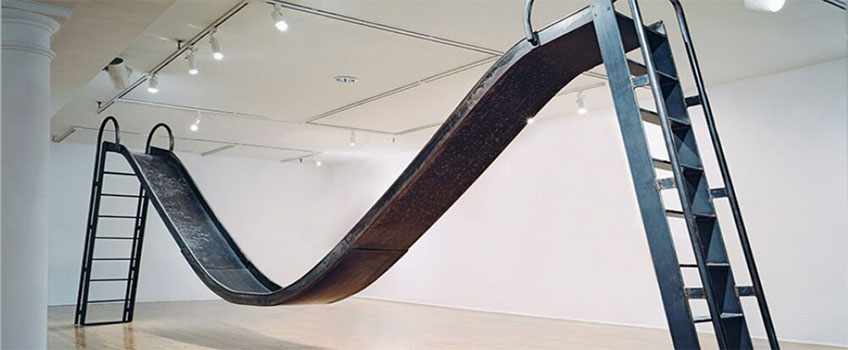 Galloway, N.J. – Sculptures by Philadelphia artist Karyn Olivier and an exhibit curated by New Jersey artist Ryann Casey will be on display in the Stockton University Art Gallery from Sept. 4 to Nov. 12.
Karyn Olivier's exhibition, "When I See It," consists of five sculptures and will be stationed in the gallery's lower level. Olivier's work frequently collides multiple histories and memories with present-day narratives. Her sculptures and installations explore the politics and poetics of space, and the role of viewers in shaping their own experience and engagement.
Olivier will give two free walking gallery talks on Wednesday, Sept. 25th at 12 p.m. and 2:30 p.m. The abridged noon talk will be approximately 20 minutes. The 2:30 p.m. talk will last about 45 minutes.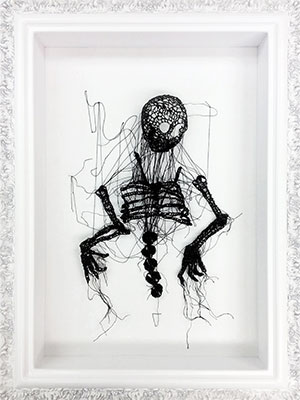 Ryann Casey's exhibition, "No Cure for Mourning," is a group exhibition of over 20 artists and a variety of visual media, and will be stationed in the gallery's upper level. This exhibit examines the relationship between art-making and the experience of loss, as well as different ways artists have acknowledged grief. It integrates both personal narratives of loss, as well as community responses to major loss events, including perspectives on contemporary and historical grief.
Casey will give a free walking gallery talk on Wednesday, Oct. 16th at 4 p.m.
The other participating artists in "No Cure for Mourning" include Manfred Bockelmann, Ellie Brown, Emily Carris, Candy Chang, Jess Dugan, Sienna Freeman, Lucas Kelly, Cannupa Hanska Luger, Mary Heinemann, Darla Jackson, Kathleen Kennedy, Anne Leighton Massoni, Caitlin McCormack, Lee John Phillips, Anjali Pinto, Regina Ritter, Manju Shandler, Ron Tarver, Alice Thompson, and Renée Zettle-Sterling.
Both exhibitions are free and open to the public. The Stockton University Art Gallery, located in L-Wing, is open Monday through Friday from 12-7:30 p.m. and Sunday from 12-4 p.m.
Reported by Kat H. Wentzell.
# # #
Contact:
Denise McGarvey
Exhibition Coordinator for the School of Arts & Humanities
609-652-4566
Stockton.edu/artgallery
denise.mcgarvey@stockton.edu