CSI Camp Takes Crime Online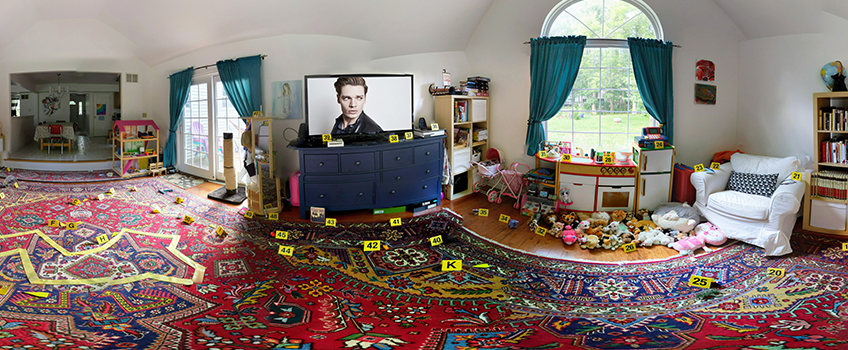 Galloway, N.J. – How do you investigate a crime when you're not allowed at the crime scene?
Stockton University is holding its 14th CSI Camp this summer, but this year, for the first time, the camp is online because of COVID-19 restrictions.
So rather than gathering at a staged crime scene on the Galloway campus, the 44 high school students participating in the camp are Zooming in and using Google Classroom to view photos of the crime scene and evidence, and to interview witnesses.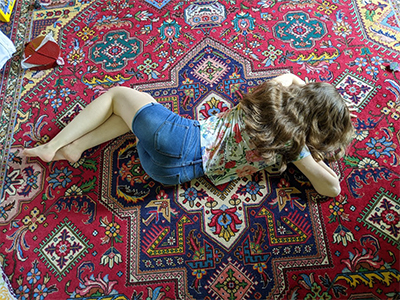 This summer the usual one-week residential camp is a two-week online camp, which began July 20 with the crime: NBC hosted a dance contest with a big cash prize. Dancers from all over were encouraged to submit videos to our judges. The judges selected a winner, who later wound up dead in her home from an apparent poisoning.
Associate Professor of Criminal Justice Joshua Duntley staged the crime scene in his home, photographed and marked all the evidence, and posted it online for the students.
Professor of Criminal Justice Christine Tartaro, who runs the camp with Duntley, said one advantage this year, is that they have attracted students across the country. This year's 44 campers are from 13 states, including seven from California.
Cassie Hart, 13, of Los Angeles said she is interested in law enforcement, but is not sure what area. She is taking the camp to learn about the different careers.
Lauren Schuster from Colorado said a summer internship was cancelled due to the COVID-19 coronavirus. She found the CSI Camp online and signed up to learn about "bigger picture" of the law enforcement field.
Many campers are fans of both fiction and non-fiction crime shows. Duntley noted during a presentation on crime scene investigations, that there are many more people involved in an actual investigation than are shown on television, where one person might both collect the evidence on scene, analyze it in the lab, and even talk to witnesses.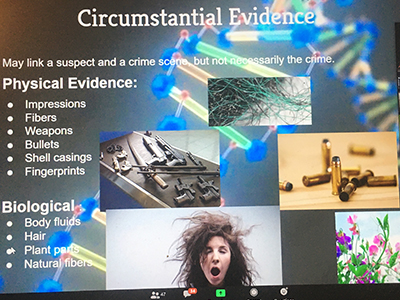 "There's a lot more paperwork, and a lot more people" said camper Audrey Alex, 17, a New Jersey resident who would have liked to come to campus, but is still enjoying the online experience. "I've always been a fan of crime shows and I wanted to see how realistic it is and what different careers are involved.
The campers are also learning that finding actual evidence is not as easy as it looks. As they reviewed the dozens of photographs Tartaro noted that not everything that gets marked is going to be related to the crime.
"It can be easy to be misled," she said. "If your room at home was a crime scene, how much of what is in it would actually be related to the crime?"
"People make assumptions," Duntley said.
Campers have homework assignments to review evidence or write up questions for potential witnesses. Guest speakers on zoom are replacing the trips students typically take the jail and morgue.
The campers spent the first week investigating the crime and interviewing witnesses. The second week they will move to the courtroom, where half will defend the person charged and other half will prosecute.
Duntley warned them the case won't be easy to prove beyond a reasonable doubt.
"There is a presumption of innocence," Duntley said. "In the history of the camp, convictions have been rare. The juries have said they though the person might be guilty, but were just not positive."
The final activity of camp is a movie showing exactly how the crime happened.
"One other advantage is that, since the 'what really happened' movie was shot entirely by people quarantining at home instead of a specific day on campus, we were able to reach out to some of our all-time favorite actors from over the years to help. The video is amazing this year."
# # #
Contact:
Diane D'Amico
Director of News and Media Relations
Galloway, N.J. 08205
Diane.D'Amico@stockton.edu
609-652-4593
609-412-8069
stockton.edu/media