Club Connect: Meet the ... Stockton Music Union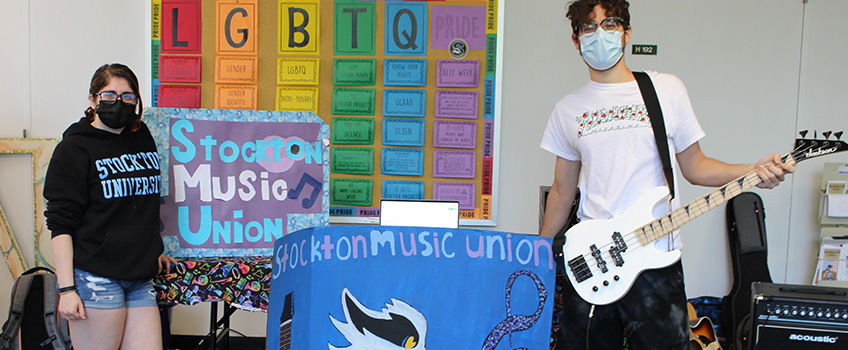 Galloway, N.J. - If you have always had the dream of playing in a band, look no further. The Stockton Music Union is the perfect place for you.
No musical experience is needed to join. Their Osprey Hub description notes that the group "looks upon both music appreciation and music performance. We have meetings on campus for those that want to come talk about music and enjoy themselves in their spare time, and ensembles in which we give musicians the opportunity to perform on stage at our shows every semester."
The club typically has different meeting times depending on if you are in a band or just want to discuss music. As of right now there are three bands, all with very different vibes and musical interests to them, so there is something for everyone.
"It is a great way to be able to share your musical interests and talents or just to pick up a new hobby," said President Matthew DiGiallenardo.
The Music Union typically performs all around campus at big events like University Weekend and collaborates with a lot of clubs to put on shows for their peers.
Their next big performance is the Winter Concert at 8 p.m. Friday, Dec. 3, in the Campus Center Theater.
To get involved join Stockton`s Music Union on OspreyHub or email stocktonmusicunion@gmail.com for more information.
- Photo and story by Hannah Urbanowycz