Ta-Nehisi Coates Encourages Diversity in Storytelling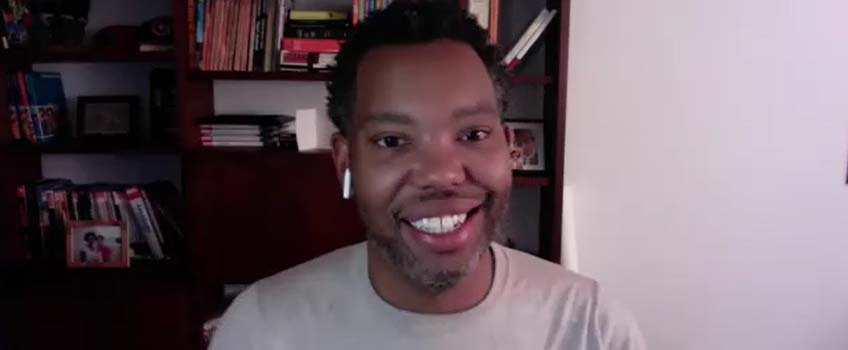 Galloway, N.J. - Listening to him speak during the Pappas Visiting Scholar Series held Nov. 16 on Zoom, it is almost as if Ta-Nehisi Coates was born to be a writer. The best-selling author offered Stockton students insight into his life and book Between the World and Me, which was this year's common reading for first-year students.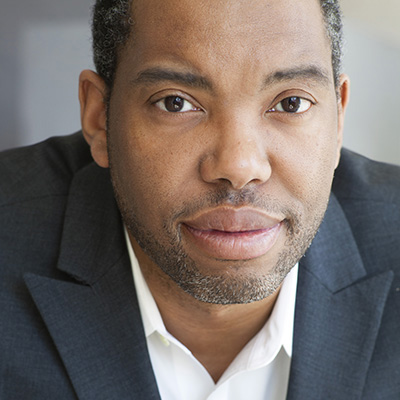 Coates spoke frankly about his upbringing, writing process and what it means to him to be a successful author, while tackling themes such as racism, representation and diversity in storytelling and the importance of critical thinking. The question and answer-style discussion was moderated by Donnetrice Allison, professor of Africana Studies and Communication Studies.
An author, journalist, screenwriter, executive producer and soon-to-be Howard University professor, Coates has published eight books including Between the World and Me, winning the National Book Award in 2015. In April 2018, it was adapted for the stage, premiering at the Apollo Theater. Then, in November 2020, it was adapted for film and aired on HBO.
"The minute I became a reader, I was a writer," said Coates, who learned to read at age four. Coates credits his upbringing "in a house filled with books" for his success.
"Reading, and books, were an open world for me to explore," Coates said. "If you can be an explorer through the medium of books, you realize someone creates those things, too. And then, perhaps, you can even be the creator of those worlds people explore."
While he was fortunate to grow up surrounded predominantly with "books by and about Black people," which exposed him to a wide variety of experiences of those of African descent from a young age, he explained he was encouraged to read all types of literature by his parents. He was not banned from reading, but rather, was educated on the context of the works he was consuming.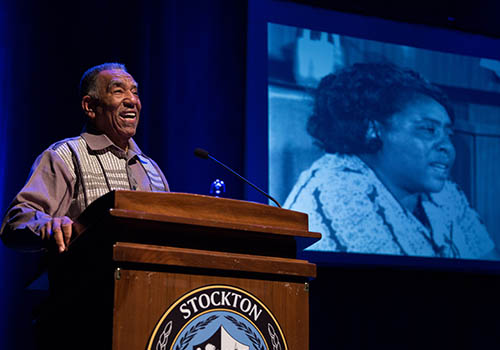 For example, Coates' father, Paul W. Coates, the 2019 Fannie Lou Hamer keynote speaker, let him watch shows like Tarzan, then asked Coates to explain what was wrong with the show and where he saw himself reflected in it. "You are not going to consume this mindlessly," Coates recalled his father telling him. This type of questioning helped Coates develop the critical thinking skills necessary to pen Between the World and Me, a critical look into the racism Coates experienced growing up as a youth in Baltimore and in America at large.
"I would not be the writer I am today if someone had said I can't read things from the worldview I opposed," Coates said. "If only for the small reason that I wouldn't be able to intelligently oppose it."
Between the World and Me is styled after James Baldwin's The Fire Next Time, written as letters to his son Amari. When asked if Baldwin is his favorite author, Coates responded that while Baldwin is his favorite of the 20th century, it was difficult to pick one, adding: "James Baldwin is someone who clearly read everything, and could not be who he would be if books were banned."
When asked for his thoughts on banning certain works from the classroom, Coates was adamant about the richness of diversity in books. "It's important to be educated on all ideas, even the ones with which you vehemently disagree," said Coates. Rather, he explained, it was up to teachers to know which texts are appropriate for students. "Teachers are trained for a reason. If we're going to have teachers, it makes sense we put our trust in them to discern what's appropriate and when."
Coates mentioned that while his book touches upon the experience of young Black men in America, it is not meant to be representative of the entire Black experience. In this regard, Coates advocated for more diversity in storytelling, saying more books need to be written to encapsulate the array of experiences of Black women and the LGBTQ+ community, among others.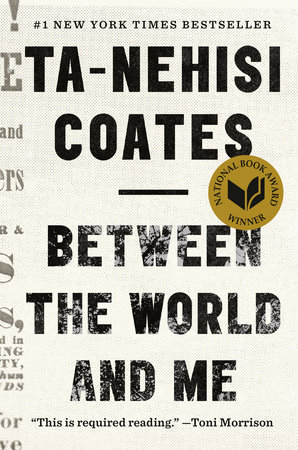 "The racism was always there," responded Coates when asked for his thoughts on the current climate of racial tensions in America, particularly following the murder of George Floyd and the protests that occurred in its wake. "When all the people you know are Black, and they all have less than the people you see on TV who are white, you immediately think something is wrong," said Coates.
Additionally, students received a glimpse into Coates' writing process. The author admitted he does not read his books once they are published. However, Coates conceded that his opinions have changed on some of the subjects he touched on in Between the World and Me, explaining that the book was written to make sense of his emotions stemming from his experiences as a youth and following the death of a close childhood friend, Prince Carmen Jones Jr., who was mistakenly killed by the police. If written today, Coates explained, the book would not be the same, considering it a type of time capsule of his emotions and thoughts in that particular time and place in his life.
"Learn a foreign language while you're here," Coates urged first-year students, expressing regret at not having done this himself in college because he didn't understand the importance of language in shaping one's experience and how it "connected to the broader world."
And while Coates was reluctant to hand out advice to parents, he noted how his father challenging him to think critically became instrumental as he grew older. "I would say that about my work, too. Talk to your kid about it. Have that conversation if you're trying to build a child who's a critical thinker," Coates said.
The Pappas Visiting Scholar Series was endowed in 2012 by Dean Pappas, a university trustee who died in 2016, and his wife, Zoë. As an undergraduate at Dickinson College in 1961, Dean attended a speech by Dr. Martin Luther King, Jr., an experience which had a life-changing effect on him. The Visiting Scholar program seeks to expose the campus and wider community to thought leaders as profound and inspiring as Dr. King.
Reported by Eliza Hunt