Maple Project Expands Outreach to Local Schools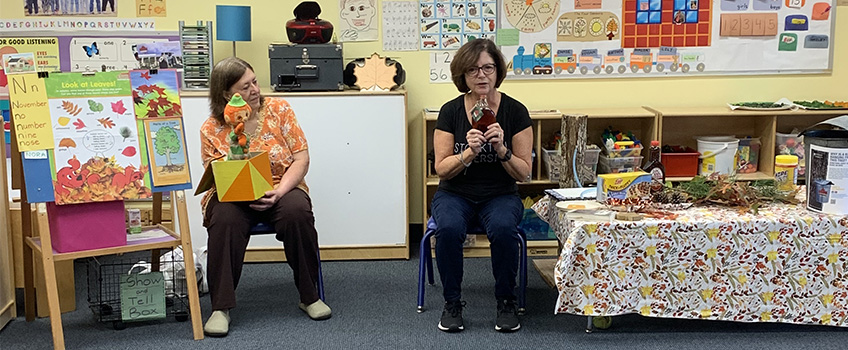 Galloway, N.J. — Growing up in Absecon, Debby Sommers loved being outside.
"I loved nature as a kid, but we didn't call it that. It was just going outside," said the retired Galloway Township Middle School science teacher. "We fished and crabbed and watched turtles lay their eggs and ducks bring their babies up so we could feed them Cheerios."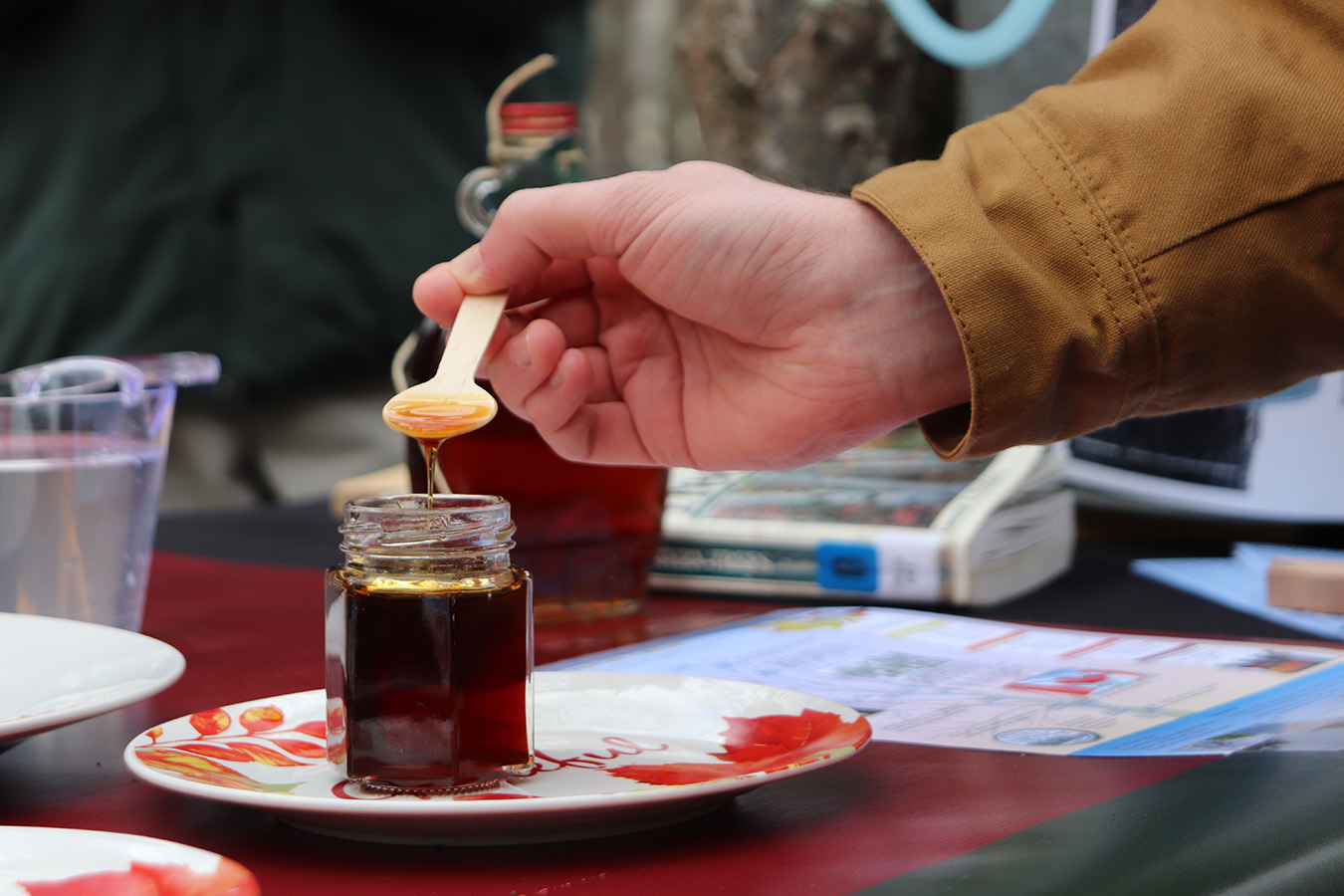 The Stockton Maple Project has been approved to sell its syrup.
But she said she wasn't taught about the Pine Barrens or environmental science until she went to college.
"It wasn't until I went to Stockton that I fell in love with environmental science and learned to appreciate the unique ecosystems we live in," said the 1977 graduate.
Part of that unique ecosystem is the Stockton Maple Project. The program began three years ago and is funded by two United States Department of Agriculture grants totaling more than $900,000 to promote maple sugaring in South Jersey.
Now as the education specialist for the project, Sommers can give back to her alma mater. She was hired in September and has used her extensive contacts from 31 years of teaching science in sixth through eighth grades to establish a flourishing outreach program with at least 15 southern New Jersey schools.
Sommers said she has done several classroom presentations from pre-kindergarten to high school. She not only focuses on the syrup-making process from the trees' sap, but also discusses the types of trees and how they fit into the Pine Barrens. She said students are routinely amazed at the entire process.
"It's my pet peeve that kids know about elephants, tigers and lions, but they know nothing about what's in their own backyard," she said. "When you learn uniqueness and nature and all the cool things about it, it makes you appreciate it. Then, moving forward in your life, you'll take care of it because you know why it's so important."
Sometimes she will meet with the students in their classrooms and work with the schools to tap their own maple trees, like at Cedar Creek High School in Egg Harbor City.
This is the second year that the environmental science magnet school has taken part in the project, and it's looking to tap more trees and involve more than just the science department this year, said Michael Manning, Cedar Creek's supervisor of the English, Science and Culinary departments.
"Our two chefs are always looking to come up with recipes and do stuff that's natural or homegrown," Manning said. "When they had the opportunity to get fresh, homegrown maple syrup, they jumped all over it."
The English department incorporates the syrup project into its unit on sustainability and the environment, Manning said.
"In English, not every student is excited to read a novel or read an article," he said. "Having that hands-on experience really kick-starts students' interest. When you talk about the future, everything needs to revolve around sustainability. Little things like, 'How we can live with nature a little bit better?' I think those are important lessons for kids to have in the 21st century."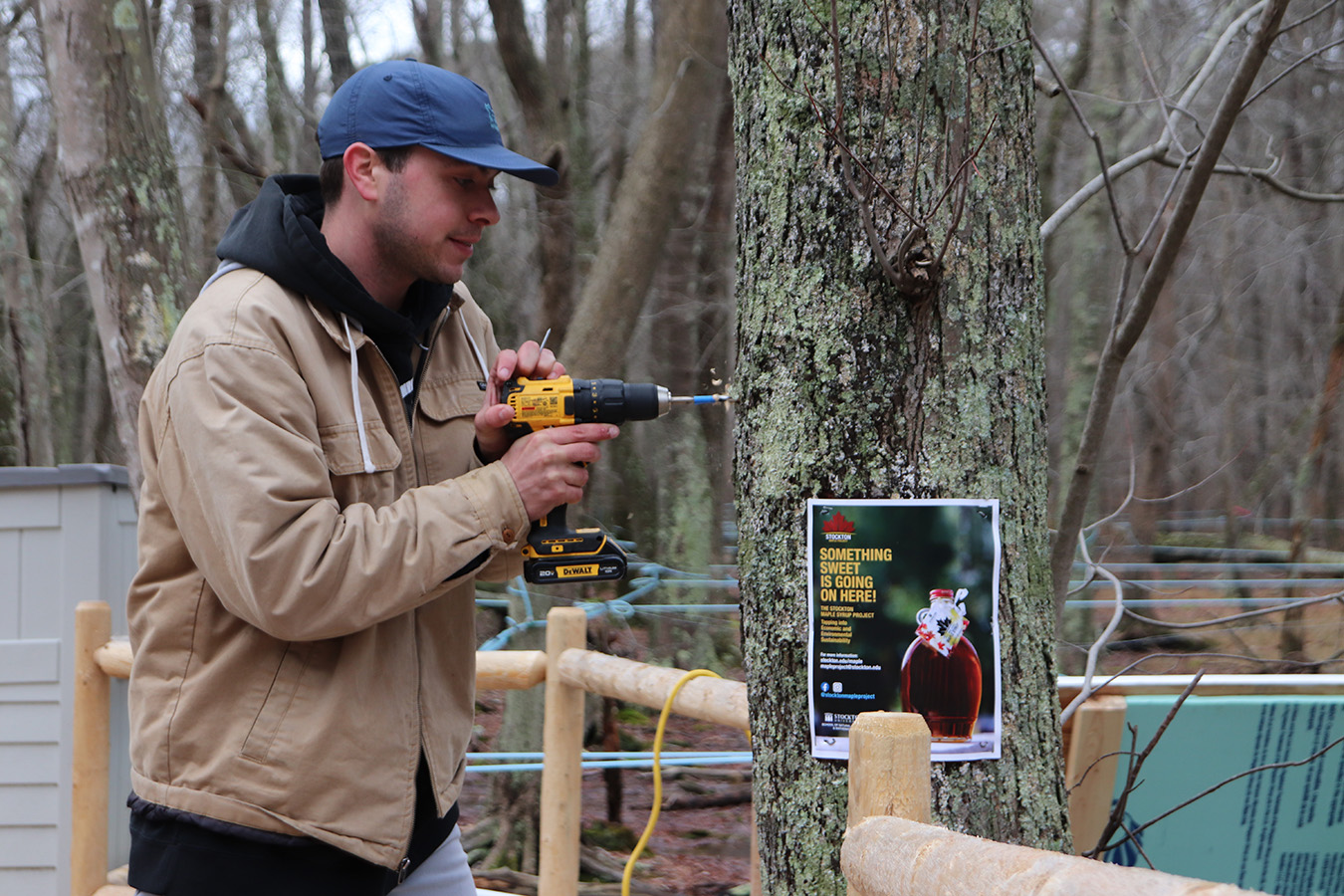 Ryan Hegarty drills a hole in a maple tree at Stockton's grove to install a tap. The project is collecting sap from several hundred trees until about March 31.
This is the busiest time of year for the project.
"This is the Kentucky Derby for us," said Judith Vogel, a Stockton professor of Mathematics and the lead on the project.
Vogel said the team will actively collect sap from several hundred trees in Stockton's maple grove from Jan. 1 to about March 31, or while there are below-freezing nights and warmer days. An elaborate system of tubing has been set up in the grove to collect the sap, and a vacuum pump sucks the sap out, allowing the collection of 300 gallons at a time.
That sap, which looks like and has the consistency of water, is then taken to the university's sugar shack to be boiled down and turned into syrup.
Vogel said this year they are focused on best practices in maple production, and they hope to produce nearly double the amount of syrup with the eventual goal of selling it this year.
"We are now approved to sell to the community," Vogel said. "All proceeds will be reinvested into the program, helping to sustain the project past the grant funding period."
She added that Mariam Majd, assistant professor of Economics, will be working with area businesses and restaurants to develop a sustainable business model for selling and distributing Stockton's syrup to the community.
Vogel said the project also wants to create more local sap-collecting hubs and keep the education outreach growing as well.
That sounds sweet to Sommers.
"I'm really happy about coming full circle back to Stockton," she said. "This job opportunity gave me a chance to use what I learned in college and my teaching career and get back out in the field. I'm thrilled to be back on campus and back in the woods teaching kids about nature."
— Story by Mark Melhorn
Photos by Mark Melhorn and Susan Allen