Office of Research and Sponsored Programs
The Office of Research and Sponsored Programs offers one on one meetings to help support your scholarly, research and creative activities: Conceptualizing ideas to all aspects of developing a proposal; Locating funding sources; Application forms and guidelines; Proposal editing and packaging; Budget development and much more.
Contact the ORSP today to schedule a meeting to discuss your project: ORSP Inquiry Form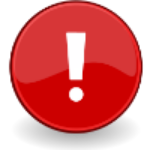 Enforcement of NSF approved Biographical Sketch and Current & Pending Support Formats:

Effective October 5, 2020, the NSF will begin enforcing the PAPPG (NSF 20-1) requirement to use NSF-approved formats for the preparation of the Biographical Sketch and Current and Pending Support proposal documents. The NSF-approved formats are SciENcv: Science Experts Network Curriculum Vitae and an NSF fillable PDF.

To learn more please view the NSF-Approved Formats for the Biographical Sketch & Current and Pending Support Sections of NSF Proposals webinar.

GRC to Pivot: ORSP will no longer be utilizing GRC as a funding opportunity alert engine. All are encouraged to sign up for

Pivot, which is an exceptional tool, allowing users to search for opportunities on their own, setup automatic alerts, and find collaborators in their specified field.
Principal Investigators: Please inform

Lia Bairaktaris

of any Sponsor inquiries regarding your grant funded project and the impact of the COVID19 virus on such.
RPD Internal Awards Program: In light of the COVID-19 pandemic, all FY21 internal award funding has temporarily been suspended. We will keep the Stockton community up to date as the situation develops.
---
Semester Hours:
Mon.- Fri. 8:00am - 5:00pm,

Summer Hours:

Mon. - Fri. 8:00am - 5:15pm (Closed Sat. & Sun.)