Office of Research and Sponsored Programs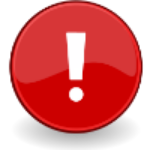 ANNOUNCEMENTS:
Dr. Susan Cydis - Dollar General Literacy Foundation - 2020 Summer Reading Grant Awardee
Please inform Lia Bairaktaris of any Sponsor inquiries regarding your grant funded project and the impact of the COVID19 virus on such.
Fulbright Scholars 2020-2021:
Due to the U.S. Department of State's global Level 4 Travel Advisory caused by the COVID-19 pandemic, the ECA will delay the start date of the 2020-2021 Fulbright U.S. Programs until after January 1, 2021. Portions of the email received by scholars on April 21st can be seen here.
---
Have a bright idea?
The Office of Research and Sponsored Programs offers one on one meetings to help support your scholarly, research and creative activities: Conceptualizing ideas to all aspects of developing a proposal; Locating funding sources; Application forms and guidelines; Proposal editing and packaging; Budget development and much more.
Contact the ORSP today to schedule a meeting to discuss your project: ORSP Inquiry Form
---
Semester Hours:
Mon.- Fri. 8:00am - 5:00pm,

Summer Hours:

Mon. - Fri. 8:00am - 5:15pm (Closed Sat. & Sun.)