Office of Research and Sponsored Programs
Have a Bright Idea?
The Office of Research and Sponsored Programs offers one on one meetings to help support your scholarly, research and creative activities: Conceptualizing ideas to all aspects of developing a proposal; Locating funding sources; Application forms and guidelines; Proposal editing and packaging; Budget development and much more.
Contact the ORSP today to schedule a meeting to discuss your project: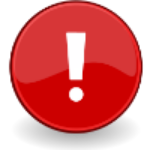 21st Annual Day of Scholarship: There's still time to view presentations from the April 8th Event - Visit here to view posters/pre-recorded presentations and information from the Live Zooms!
Principal Investigators: Please inform

Lia Bairaktaris

of any Sponsor inquiries regarding your grant funded project and the impact of the COVID19 virus on such.
---
Semester Hours:
Mon.- Fri. 8:00am - 5:00pm,

Summer Hours:

Mon. - Fri. 8:00am - 5:15pm (Closed Sat. & Sun.)