Student Affairs Leadership
A Message from Dr. Christopher Catching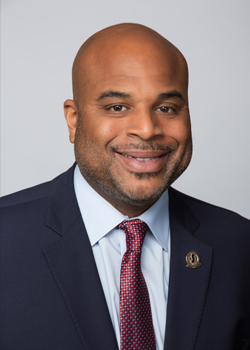 Welcome to Stockton Student Affairs!
As the Vice President, I have the privilege of leading a community of educators to support inclusive student success.
As members of the Osprey community, we are committed to providing a campus environment that is safe, equitable, and inclusive. Stockton actively promotes a Culture of Respect that values and champions civility, community, and safety. This is accomplished through a diverse array of offices, initiatives, co-curricular programs, activities, and additional resources.
We invite you to partner with us to provide students access to transformative educational opportunities, lifelong learning, and leadership development to support their success.
Request the VPSA to speak or an appear at an event.
---
Senior Leadership Team
Student Affairs Leadership Council