Andrew Simoes - Choose Stockton
Andrew Simoes
Class of 2025
Why did you choose Stockton?
I grew up in Egg Harbor Township but attended high school in Red Bank. A lot of my classmates were looking at big schools in other states, but that wasn't for me. I knew I wanted to become a teacher, so I started looking to see where I could get an education and have as little debt as possible. Stockton had the program I was looking for, was affordable for me and I will come out with my teaching certification for New Jersey.
Why did you choose your major?
I've always loved history and I can usually be found telling other people about history, so becoming a history teacher seemed like the natural choice for me. I didn't have the greatest history teachers in the past, so I want to be able to take what some people see as a boring subject and make it exciting and show students that learning history can be fun.
What opportunities have you had at Stockton?
Some opportunities I have had at Stockton are to serve as Vice President for a club and be an orientation leader (TALONS). I became involved with the TALONS after not having a great experience at my own Orientation. I want to make sure other new Ospreys coming to campus have a good start to their journey. I also wanted to be part of a club that was bigger than myself, and the TALONS provide an opportunity for me to give back.
What organizations and activities are you involved in?
Newman, TALONS, Religious Council
What has your experience been like at Stockton?
My experience at Stockton had been great. The faculty are so kind and welcoming, and I have made so many friends between my classes and clubs.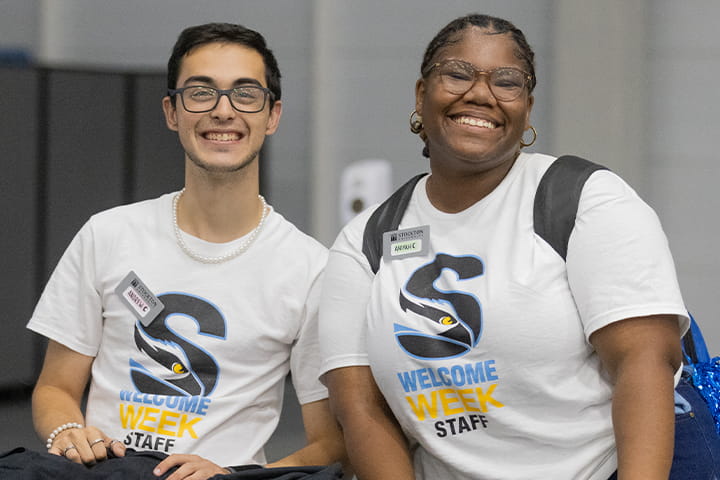 ---