Historical Studies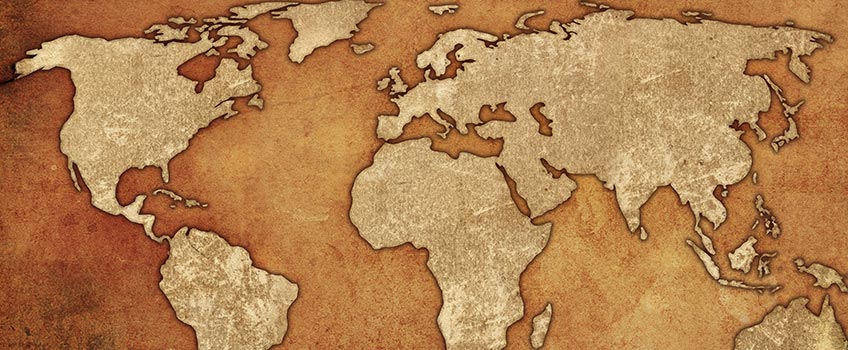 Within the Historical Studies program you can pursue a B.A. degree in Historical Studies or in K-12 or Secondary Education History Certification. A minor in Historical Studies is also available.

---
About the Program
Program Chair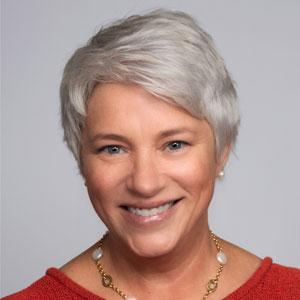 Michelle McDonald

Associate Professor of Atlantic History
The Historical Studies curriculum offers courses that acquaint students with the various methods of historical study, provide them with a broad understanding of the major themes of human history, and give them the opportunity to propose and implement their own research projects. Designed to help students develop careful, thoughtful self-expression, particularly in written form, the curriculum is composed of courses of increasing difficulty, progressing from introductory and intermediate courses in content areas, to upper-level seminars and finally to the senior capstone courses, Historical Methods and Thesis Seminar. The capstone seminars provide opportunities for students to explore their individual research interests and share their experiences with faculty and their peers. Students also achieve competence in a second language, which they may put to use in study tours and semester or summer study abroad.
Students interested in pairing a degree in History with teaching certification for K-12 are encouraged to explore the K-12 History Certification Concentration. Core history course requirements remain the same, while cognates and At-Some-Distance courses are tailored to facilitate students' progress through the courses required for New Jersey Teachers Certification.
Historical Studies courses prepare majors to:
Identify and analyze arguments by others.
Generate important, open-ended questions and hypotheses about the past and devise research strategies to answer/test them.
Write clearly and use evidence to craft compelling arguments.
Understand situations from a range of perspectives especially those that have not traditionally been preserved, including Black, Indigenous, people of color, LGBTQ, and women, among others.
Appreciate historical origins, causation, and changes and continuities over time, space, and culture.
Use historical thinking both in their future professional endeavors and also as engaged citizens.
Creativity & Innovation
Pursue your passion. Are you a history buff? Do you watch the History Channel? Are you fascinated by the Civil War or the Holocaust? Do you like to travel and explore the U.S. and other countries? Would you love to teach, to work in museums and historic sites? As a Stockton History major, you can do all of these things and even get course credit for them.
Critical Thinking, Global Awareness
Understand your past while preparing for your present. History deals with real people and events. It offers a boundless variety for selecting favorite topics and pursuing personal interests because everything has a history—nations, wars, ethnic groups, sexuality, jazz, gambling, even food. And historical knowledge is powerful currency for the twenty-first century because you increase your cultural literacy and sensitivity when you consider multiple points of view and changing global contexts.
Information Literacy & Research Skills, Adapting to Change, Communication Skills
Carry out undergraduate research tailored to your unique interests. Many employers are looking for evidence that students did more with their college years than just sit in courses. Stockton History majors learn to read critically, write clearly and persuasively, and do independent research in archives in South Jersey and beyond. These skills are attractive in a wide range of fields, and History majors go on to careers in education, public history, law, business, medicine, government, and not-for-profits—all of which value the ability to research, write, and think creatively and persuasively.
Global Awareness
Explore study abroad and internship opportunities for credit. Stockton History majors have the opportunity to study abroad around the world. They can apply to The Washington Center to spend a summer or semester working in the government agency or not-for-profit of their choice.
Program Competence
Interested in attending graduate school? At Stockton, History majors can apply to the Master of Arts in American Studies or in Holocaust & Genocide Studies. They can choose a second major in Education. Qualified students can start taking graduate courses in their senior year—and those graduate course credits can transfer to graduate programs elsewhere in the state.
Curriculum
The Historical Studies program offers degrees in the following concentrations:
Additional Information
To view the curriculum, you'll use the web program, Degree Works. This program is accessible even if you are not currently a student with Stockton University.


Current Students
Access your portal for Degree Works, then look for the "What If" option to explore the various paths towards degree completion. Click the button below for instructional videos on how to use Degree Works:
Prospective First Year or Transfer Students
Use the button below:
How to Use Degree Works Equivalency
At the next page you are prompted with three (3) options.

Select

the one that says "continue without signing in."
Respond to each prompt using the pull-down menu in the center of the page. [Please be patient. It may take a few seconds for the system to process your request. If you see a NO symbol, you need to wait a moment!]
Prompts include:
Enrollment dates (Choose intended semester attending)
Intended level (Choose "undergraduate")
What degree you will pursue? (Choose "Bachelor of Arts")
What is your intended major? (Choose "Historical Studies")
What is your intended concentration? (Choose "General" or "Education")
What is your intended minor? (Choose "none"

or select one

- it is not required). For History minors, select "Historical Studies."
For prospective students, choose "I'm all done" button.
For transfer students,

use the "class" button to see how courses already taken fit into the Stockton degree path.
You will see an overview of the degree you have selected, including all requirements.
At the bottom of the screen, you could save or print the worksheet.
Faculty


Adjunct Faculty
Emeritus Faculty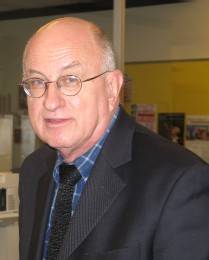 William Lubenow
Distinguished Professor Emeritus of History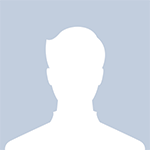 Robert Nichols
Professor Emeritus of History

Lisa Rosner
Distinguished Professor Emerita of History
Alumni Highlights
Rebecca Howard
Rebecca graduated from Stockton University in 2018 with a Bachelor of Arts in Historical Studies and a minor in Art History. She then earned a Master of Science in Information Sciences from the University of Tennessee in 2019. Currently, Rebecca works as a Digital Librarian with the Tennessee State Library and Archives in Nashville, Tennessee. Here, she works with historical documents and photographs, assists in creating exhibits, and builds collections in the institution's virtual archive.

"The Historical Studies program at Stockton University provided me with core research and analytical skills that have benefited my various roles in the field of library and archives. I felt supported by my professors who expressed care in my quality of work, historical interests, and professional endeavors. An aspect of the program that I am very appreciative for is the thesis course, which many other undergraduate history programs do not require. While writing a thesis was challenging, it encouraged me to deeply engage with primary sources - which I now handle on a daily basis. I highly recommend the program as it has proved to stimulate and expand my professional and personal interests."
Career Opportunities
Students pursuing degrees in Historical Studies may prepare themselves for careers in teaching, law, journalism, library science, computers, government, civil service, administration, and the ministry. A history degree can also lead to opportunities in art institutes, galleries, museums, 200 local and state historical associations, and to archival work with libraries, private organizations, and government agencies. More information on careers for Historical Studies majors and minors is available at the American Historical Association's website.
Special Opportunities
Students in Historical Studies can explore their own interests in a wide range of fields such as American/Atlantic World, European, Mediterranean, Southeast Asian, and Ancient Near Eastern history. In addition to coursework for the major, students may
Intern

with historical societies, libraries, and art museums
Become certified to teach social studies in secondary schools
Study abroad
Participate in travel with the History Club
Participate in conferences, such as those sponsored by Phi Alpha Theta, the national honor society, and by the McNeil Center for Early American Studies at the University of Pennsylvania.
BA/MA and BA/MAT Degree
Qualified Historical Studies majors are eligible for automatic admission into the MA or Certificate in American Studies at Stockton, the MA and MAT degree programs in the Federated History Department of Rutgers, Newark/NJIT, and the MA degree program in History at Rutgers, Camden.