Internships & Experiential Learning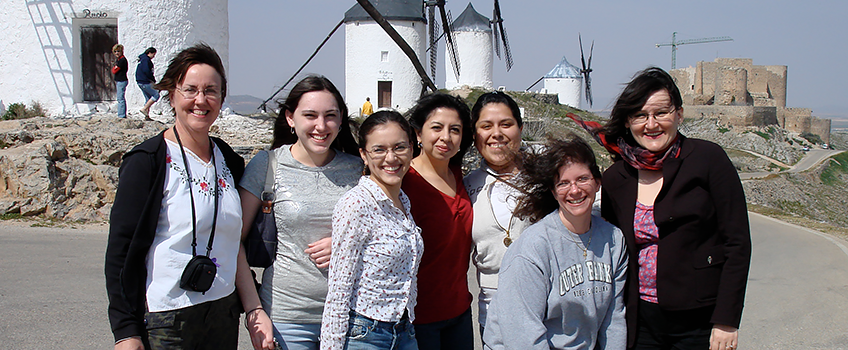 The School of Arts and Humanities offers a wide range of Internship and Experiential learning opportunities that are designed to build on and expand student-learning experiences outside of the classroom setting.
Faculty in all ARHU Programs of study support enhanced learning opportunities through internships—both on-campus and at offsite locations. Internships provide a platform where students can expand intellectually and become socially responsible and engaged citizens.
---
Eligibility and Requirements:
Information regarding eligibility and internship requirements can be found under each individual Program of Study.

How is the credit applied to the student's major?
Course credit is earned and is applied to the student's transcript after successful completion of the registered internship.

How are Internships administered?
The Stockton University Internship Form will not be approved until the Affiliation Agreement has been successfully executed. This process usually takes approximately 3-4 weeks; students must plan to meet with their faculty sponsor to initiate the required paperwork well in advance of the internship start date.
The School of Arts and Humanities follows the protocol as outlined on the Stockton University Internship form and instructions that can be accessed at the following link under "Miscellaneous".
The Arts and Humanities School Office (suite K-150) provides oversight and processing of all University Affiliation Agreements and Internship forms for internships sponsored by ARHU faculty. On-campus internships do not require an Affiliation Agreement.

Policies in place
A Stockton University Affiliation Agreement form is executed for all off-campus internships. The Affiliation Agreement originates in the Arts and Humanities School Office and is processed and approved by Stockton's Office of General Counsel. Upon receipt of the signed Agreement by the Internship Site, the Assistant Dean approves both the Internship form and the signed Affiliation Agreement. Note: Frequently, depending on the internship site, modifications to the Affiliation Agreement are necessary in order to finalize the Agreement.

Service-Learning Opportunities:
Some internships are designated as service-learning courses and offer students the opportunity to earn service-learning credit, which is recorded on a student's transcript after successful completion of the internship.

The following internships are offered each term:
ARTV 4926 DESIGN FOR COMMUNITY PARTNERS
COMM 4901 COMMUNICATION STUDIES INTERNSHIP
COMM 4902 WLFR INTERNSHIP
COMM 4906 COMMUNITY TV PARTNERSHIP
Internship Opportunities by Program