Lisbeth Espinal - Choose Stockton
Lisbeth Espinal
Class of 2022
Why did you choose Stockton University?
I chose Stockton because I was looking for a home away from home. Stockton is not too far and has a good Educational Opportunity Fund (EOF) program that provides me with the resources I need to succeed. In addition, I was looking for a university that has people who look and talk like me. The Latino community at Stockton gave me exactly what I was looking for.
Why did you choose your major?
I chose Psychology because I knew I wanted to help people, but I did not know how. I decided that in order help others, it is important to learn how the mind works and why we act the way that we do. From there, I fell in love with my program.
What have you gotten out of your academic program so far?
I've learned of many ways I can be of service to my community. I have learned to create and open doors for myself. With a psychology degree, I have the chance to do more than just be a therapist.
What unique opportunities have you had at Stockton?
I currently have the chance to intern at Garden State Academy with the Little Sprouts, working with children between 6 months and 3 years old.
How is Stockton preparing you for the next chapter of your life?
The leadership opportunities have allowed me to go out of my comfort zone and experience the world around me. Through my position as a Resident Advisor, I have learned to think on my feet and how to have the right mind set when entering any type of situation.
What are your career goals?
I plan to get my doctorate and counsel children and adolescents. I hope to be affiliated with a hospital or police department where I would counsel child victims.
Tell us about your experience transferring to Stockton.
I would not be where I am without the EOF Program. I am the first in my family to graduate college and pursue a career thanks to the support and guidance of the program. The relationships, professionally and personally, that I created through the Summer Academy have stuck with me to this day.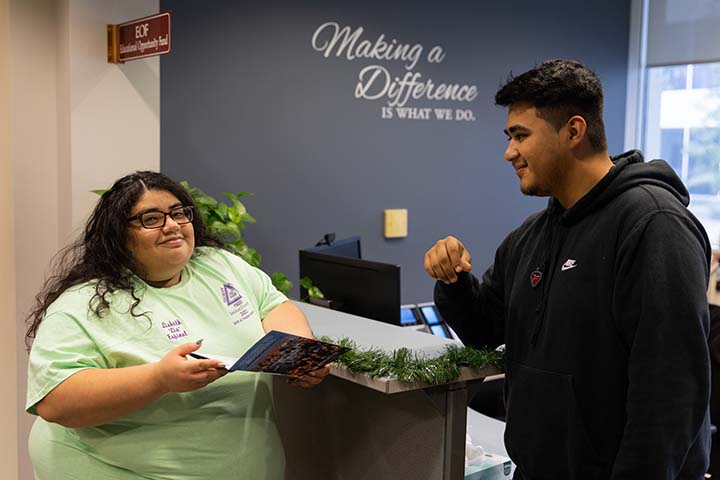 ---