Mekhi Davis - Choose Stockton
Mekhi Davis
Class of 2025
Why did you choose Stockton?
I chose Stockton because of the number of opportunities available between sports, clubs and programming. Stockton puts their students first.
Why did you choose your major?
I chose Communication Studies because I want to be a motivational speaker or public speaker. Since there is a lot of communication involved in that career, I thought the communications program would be the best step for me.
What opportunities have you had at Stockton?
I've had the opportunity to be a part of photo shoots, participate in and help with Open Houses and to join lots of clubs. I'm also a Residential Assistant (RA), helping students adjust to living on campus and problem solving any roommate issues. Stockton has so many ways for students to get involved on campus.
What organizations and activities are you involved in?
Stockton Entertainment Team, Stockton Music Union, and Newman Club.
What has your experience been like at Stockton?
My experience here has been packed with new opportunities and clubs, great, and eventful!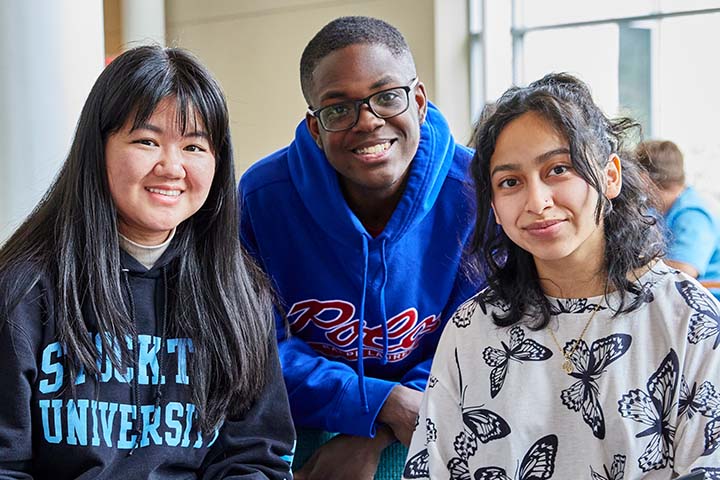 ---