Commencement FAQ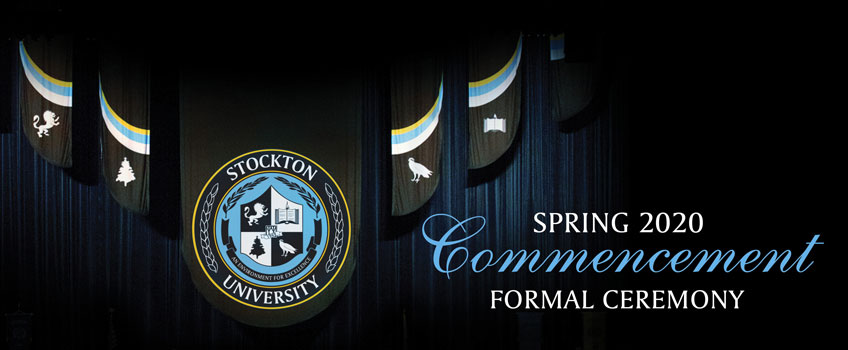 Following feedback from a survey sent to all graduating students in April, Stockton is planning a traditional in-person commencement ceremony later this year.
The Spring 2020 Formal Commencement Ceremony will celebrate Doctoral, Masters and Baccalaureate graduates who had their degrees conferred at the May 15 eCommencement. The Class of 2020 graduates will receive an invitation to the event through their go.stockton.edu email account when a date, time and location for the event are finalized. Check this page for updates throughout the summer.
Senator Cory Booker's Message For Stockton University's Class Of 2020
Commencement Ceremony
At this time, the University is considering all options and will provide more information when a decision has been made.
At this time, only graduates who were approved to participate in the May 2020 ceremonies will be eligible to participate in the Spring 2020 Formal Commencement Ceremony.
Graduates
Parents and Families
Families and guests should cancel all travel or accommodation plans for May 2020.