Engagement
Engagement is a fundamental value at Stockton and is one of four themes of the University Strategic Plan. Students, faculty, staff and community partners can learn more about opportunities to serve the community and to partner with other organizations. Stockton encourages students to excel academically and to be engaged in student life, the community and the world. Stockton is an active participant in Campus Compact and earned the Community Engagement Classification from the Carnegie Foundation.
---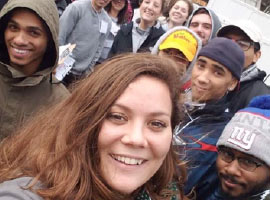 Serve your community and learn about yourself – "Service with a Purpose." Find the service-learning courses that combine your interests with service to your community.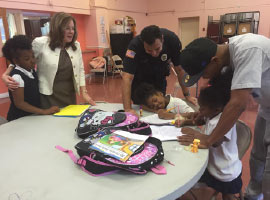 Getting personally involved with our neighbors is a critical part of our Stockton mission. Learn more about the opportunities to contribute in the community.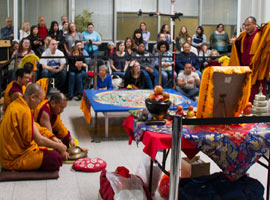 Indeed, it is a small world. Make the global connection as an international student or as a study abroad student. Learn more.