For Students
Check out Global Learning Events at OspreyHub:

https://stockton.campuslabs.com/engage/organization/globallearning
Global Youth Survey
Deloitte Global, in collaboration with the
Global Business Coalition for Education
, is exploring the role the private sector is, can, and should play in preparing global youth for work. Through the
WorldClass initiative
, Deloitte is committed to empower 50 million people to succeed in the changing economy. They are seeking the voice of youth globally ages 15 to 29 to better understand youth skill development and youth employment. Please share this
5-minute survey
with your secondary and postsecondary students.
#20GlobalLearningQuestions
Globalization Lecture Series
By introducing a variety of global topics across disciplines, the Global Lecture Series aim to support students to develop a global awareness as well as a broad and critical perspective of the global world, developments, and opportunities.
GLS happens on Thursdays between 4:30pm-5:30/6:00pm in L-112. OspreyAdvantage Credit is available, as well as pizzas and drinks.
Please see here for the Flyer for Spring 2018.
Please see previous lectures here.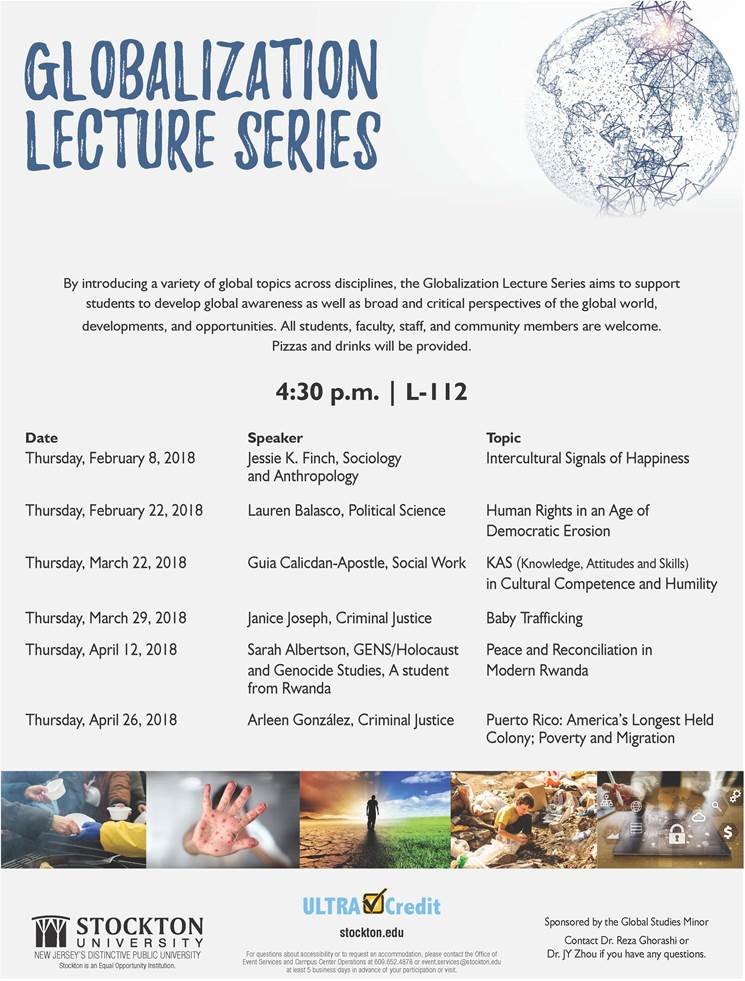 Stockton World Language Tables
This Stockton World Language Tables (SWLT) provides a welcoming and no-pressure environment to practice world language skills. All students, faculty, staff, and community members who want to learn, practice, polish, or share their language skills are welcome to join this student-led activity. You may bring your own lunch to the tables, and cookies and coffee will be served as well.
SWLT happens on every Thursday between 02/01/2018-04/19/2018 between 12:30pm-1:00pm in C/D Atrium. Click here if you have any questions.
Council on Foreign Relations Academic Conference Call Series
The Council on Foreign Relations (CFR) Academic Conference Call Series is co-sponsored by the Political Engagement Project and Stockton Model United Nations. Dr. Tina Zappile (Political Science) will serve as a moderator for each of these calls.
This series happens on Wednesdays between 12:00pm - 1:00pm in Campus Center Theater. Click contact Dr. Tina Zappile if you have any questions.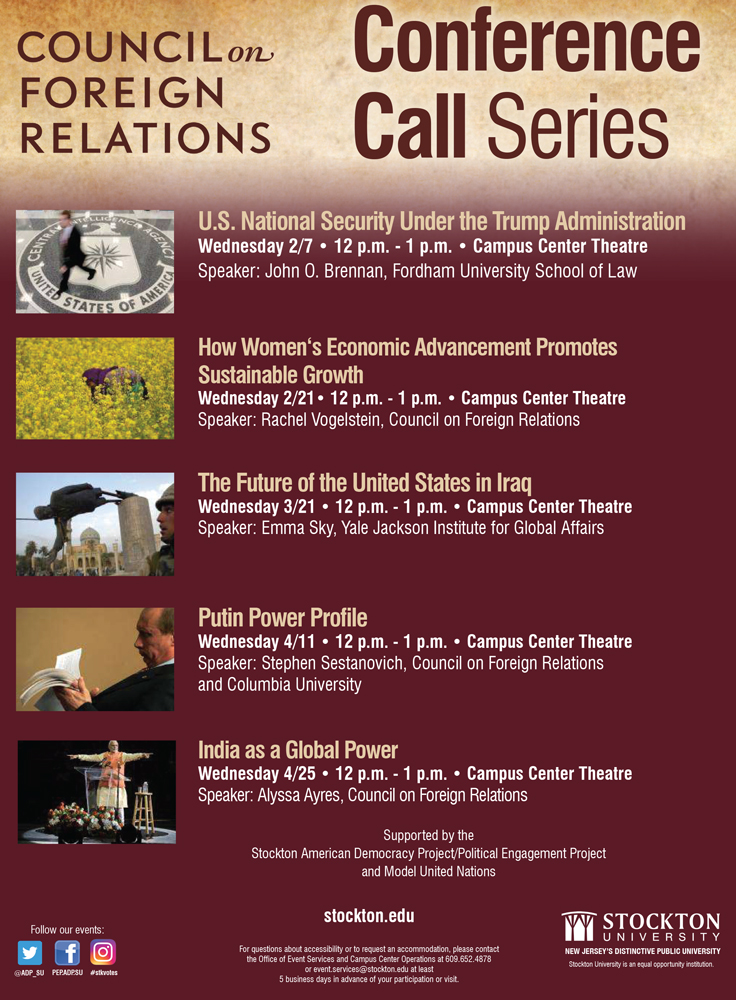 The World Cultures Club of Atlantic City High School
The mission of the World Cultures Club is two-fold.
Members of the club are provided an opportunity to learn or to be exposed to the mores of other cultures through interactive participation in meetings and club activities e.g. cultural parties, fashion shows, club projects. Involvement in the World Cultures Club helps to dispel the preconceived notions and stereotypes that may have developed through incorrect perceptions about a certain culture and its people.
The World Cultures Club grants students a platform from which to share and articulate the concerns of its members who come from other countries and helps to make their views known regarding the ideologies of current events.
The purpose of the World Cultures Club is to foster the belief that there are similarities in our differences.
Please contact Louise Gorham-Neblett if you are interested in getting involved.
Stockton Model United Nations Program
Stockton's Model U.N. social media platforms:
Twitter: @StocktonMUN
Instagram: @stocktonmodelun
Snapchat: su_mun
Workshop for Students
Global Perspectives Within Your Organization (
Collaborate with Office of Student Development)
Click here for the presentation slides.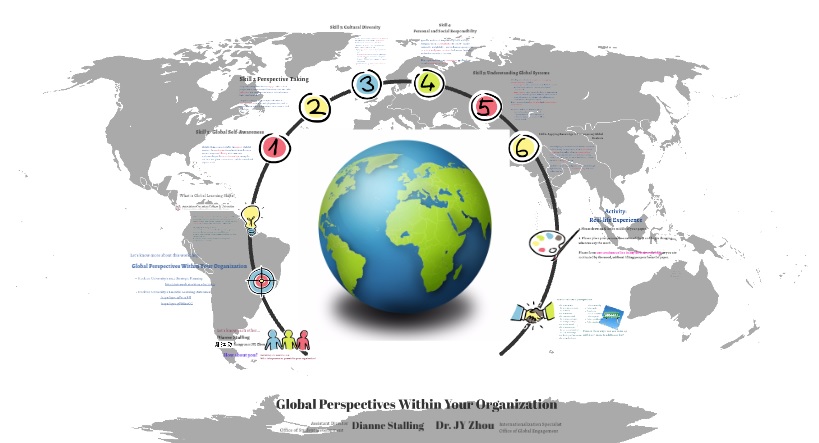 (Photo above: Stockton World Language Table Coordinators and participants)
The Importance of Language Skills & Global Competencies (by U.S. Department of Education)
Archieves:
Game (02/08/2018):
Tour Sites (02/01/2018) :