Welcome to the Office of Global Engagement
Welcome to Stockton University's Office of Global Engagement!
---
U.S. Department of Education Releases Updated International Strategy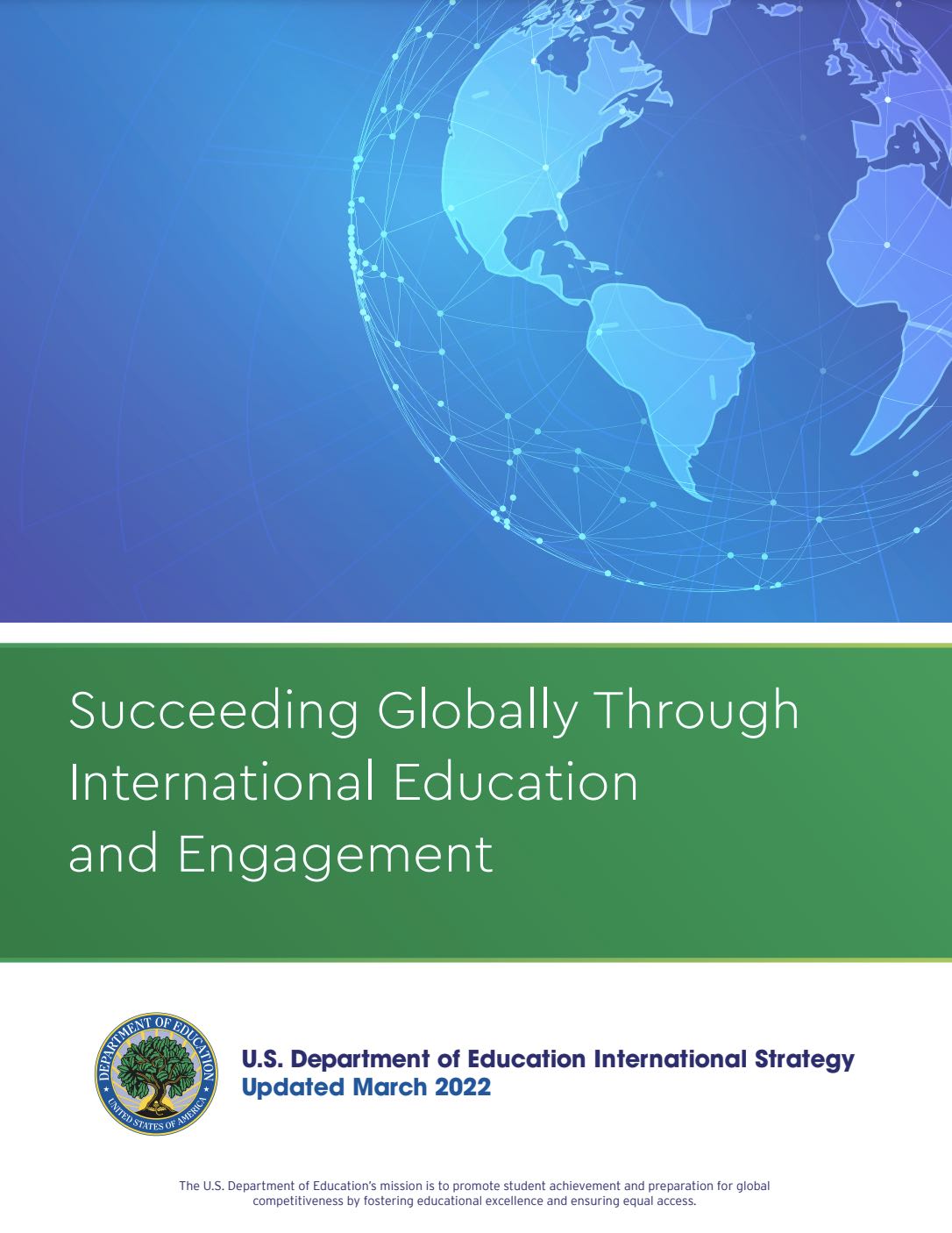 The U.S. Department of Education announced its updated international strategy, which reaffirms the department's commitment to developing "a globally and culturally competent citizenry," among other goals.
The new document is a revised version of the department's 2012–16 strategy, Succeeding Globally Through International Education and Engagement, and covers Joint Statement of Principles in Support of International Education, the importance of global competencies for U.S. students, diversity and equity, and more.
"More than ever, it is vital to prepare students to engage with the world. We must begin to reimagine and rebuild the future of education and provide all learners with the opportunity to grow and thrive." The updated strategy outlines three strategic objectives that are intended to support the department's overall domestic and international strategic goals.
Increase global and cultural competencies of all U.S. students.
Learn from and with other countries to strengthen U.S. education.
Engage in active education diplomacy to advance U.S. international priorities.
To learn more, download Succeeding Globally Through International Education and Engagement.
---
National Student Exchange: Studying Away in Other US States
Interested in exploring different cultures but not too far from your home?
Office of Global Engagement is excited to introduce National Student Exchange (NSE): a study away opportunities for Stockton students to study in other US states and territories.
You can study for a semester or a year at over 200 institutions throughout the United States, Canada, Guam, Puerto Rico, and the U.S. Virgin Island, while paying regular Stockton tuition!

---
Office of Global Engagement Annual Report 2020-2021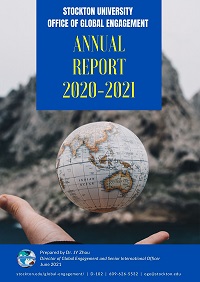 We are excited to present OGE Annual Report 2020-2021!
It has been quite a year for international education in 2020-2021; however, the Office of Global Engagement had a creative and productive year, with an increased responsibility to advocate the urgency of international education.
Student mobility was paused abruptly worldwide since March 2020. We took this year to examine, redesign, and revamp existing education abroad procedures and practices as well as developed programs for future semesters. On the other hand, global learning was flourishing, with innovative ideas, strong collaborations on and beyond campus on global challenges, and extensive and inclusive embraces of virtual teaching and learning.
---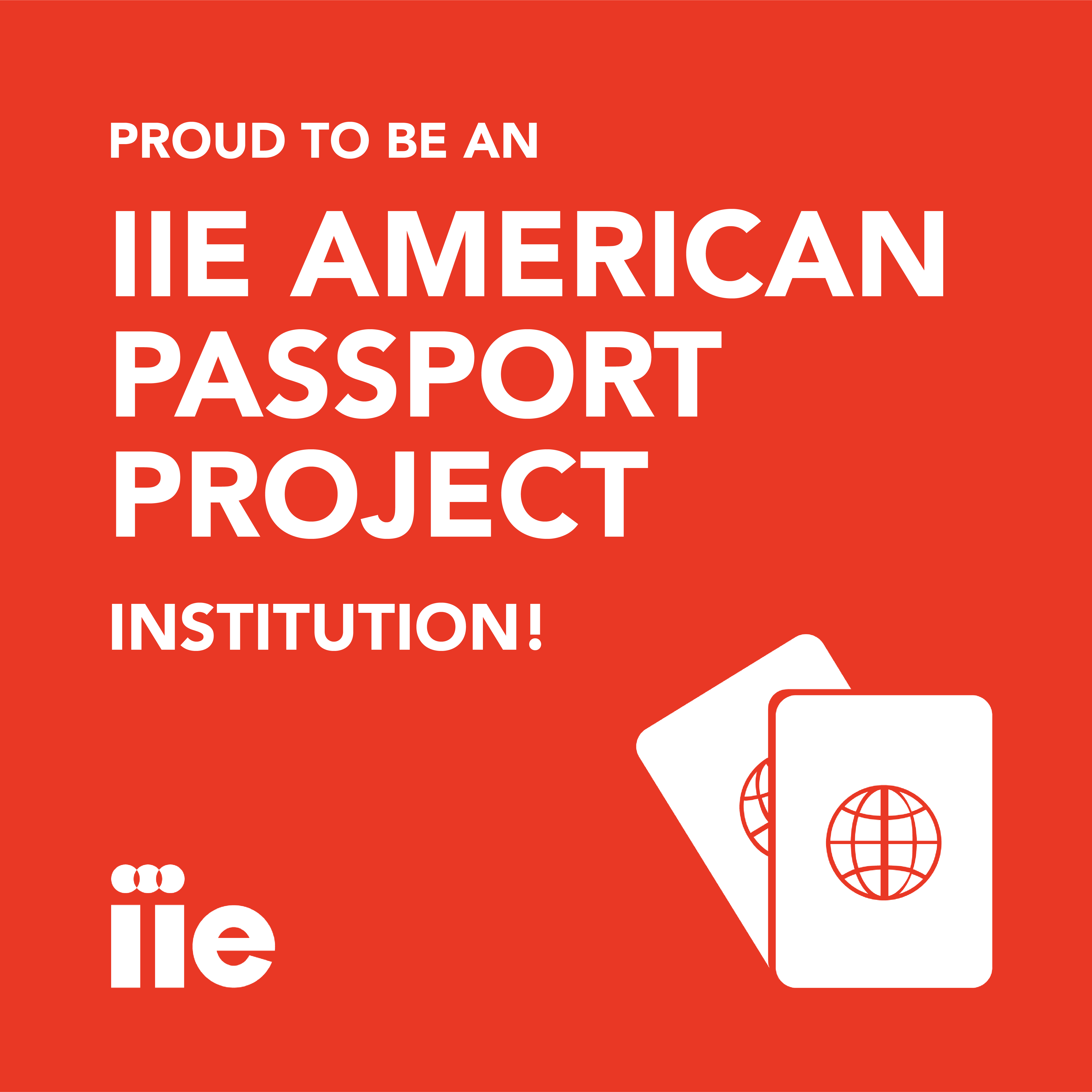 Stockton University is proud to be an #IIEPassportProject institution to receive fundingfrom Institute of International Education to support students to get their U.S. passport and plan to #studyabroad!
Stockton University has prioritized the goal to promote diversity, equity, and inclusion in education abroad programs. Being awarded in this project, Stockton will be able to encourage 25 Pell-eligible and first-year students to go abroad who would otherwise not participate in the global learning experience as part of their university education.
We hope this grant will give our students not only the critical skills they will need to thrive in an increasingly interconnected world, but lifelong friendships and meaningful experiences that could shape the trajectory of their lives.
---
COVID-19 Resources for Educators and Students in International Education