Contact Us
About Office of Global Engagement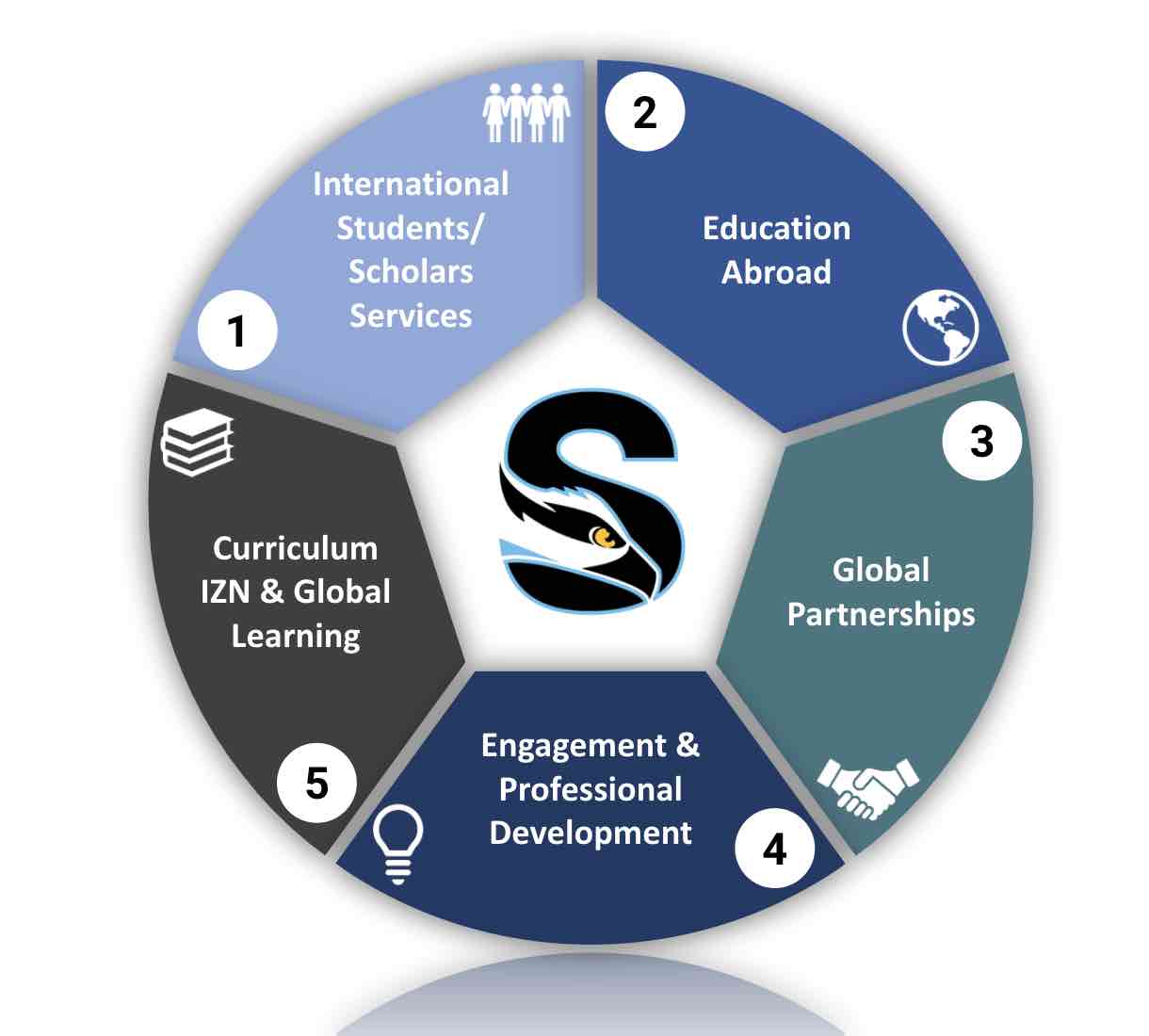 Office of Global Engagement (OGE) provides campus-wide support and coordination of Stockton's global initiatives, partnerships, and programs.
Through five focused and interconnected areas – international student/scholar services, education abroad, global partnerships, global learning and curriculum internationalization, and professional development and engagement for faculty/student/ staff/community, OGE collaborates across University's divisions and programs to advocate and promote global perspectives as a core value of the University.
Our vision: Office of Global Engagement aims to create a campus hub and culture that transformative global learning will be integrated and practiced throughout Stockton's teaching and learning, research, and service. Through this strong commitment, OGE aims to prepare our students to succeed in the multicultural, interdependent, and globalized world with advanced understanding, curious attitudes, and responsible engagement.
OGE's Key Initiatives and Services:
International student and scholar services
Education abroad
Partnerships with international institutions
International education scholarships, awards, and grants
Global learning programs and projects across curriculum and co-curriculum
Professional development and engagement for faculty/student/staff/community
Contact Us
Mailing address:
Stockton University
Office of Global Engagement
101 Vera King Farris Drive,
Galloway, NJ 08205
Location: Galloway Campus, F 101-q
Phone: +1 609-626-5532 | Fax: +1 609-626-6050
Email: oge@stockton.edu
Spring/Fall Hours
Monday - Friday: 8:30am - 5:00pm
Saturday - Sunday: Closed
Summer Hours
Monday - Friday: 8:00am - 5:15pm
Saturday - Sunday: Closed
OGE Staff