Alumni Voices: Caitlin Lee '22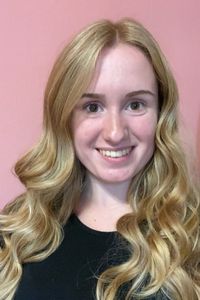 Caitlin Lee, 22'
Assistant Manager of Event Services, Rutgers University-Camden
Caitlin Lee graduated from Stockton University in May of 2022 with a bachelor degree in Hospitality, Tourism and Event Management studies (HTMS). Lee was the first student accepted into Stockton's HTMS/MBA dual-degree program, an accelerated MBA program with high acceptance standards. In December of 2022 she will graduate with her MBA from Stockton University. As a student in this newly established program, Lee was able to gain additional management decision-making skills, which helped her land a role in higher education events.
Currently, Lee is an assistant manager of Event Services at Rutgers University-Camden. In this role, she assists in planning the resources needed for events and determines the location best suitable for the success of the function. In addition, she communicates directly with clients to assist them with their event needs. Lee interned in Stockton University's Event Services and Campus Center Operations office as a student scheduler. She also completed an internship with the Greater Atlantic City Chamber of Commerce as an event and program coordinator, where she worked under the direction of the chamber president to coordinate the 2021 Atlantic City Airshow and Chamber Golf Classic.
While enrolled at Stockton, Lee has been a recipient of several scholarship awards such as the Greater Atlantic City Concierge Association and Casino Reinvestment Development Authority Hospitality Scholarship and Stockton University Foundation Scholarship. In addition, she is a member of Eta Sigma Delta International Hospitality Management Honor Society and Stockton's Women Leadership Council. Lee also coordinated several projects at Stockton such as her service-learning project in partnership with AtlantiCare Center for Childbirth in Galloway, NJ to donate supplies to mothers and infants in need during the COVID-19 pandemic.
Throughout her Stockton career, Lee strived to enhance her networking skills to succeed. Specifically, she created a networking project in partnership with the Stockton University Department of Event Services and Campus Center Operations to recruit hospitality students as student schedulers to expand upon the event concentration within the program. Lee credits networking with much of her success and is appreciative of her mentor, Mary Kate McKenna, coordinator of event services at Stockton University, for investing time to guide her to her ideal career path in higher education.