Esports Innovation Center: A Hub for Competition, Research, and Collaboration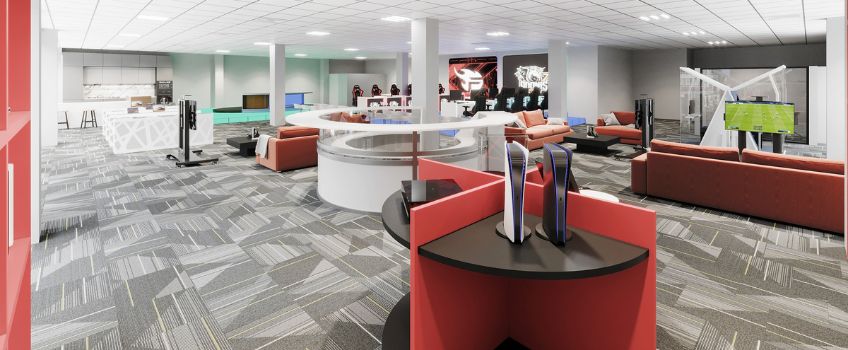 By: Andrew Weilgus, Director, Esports Innovation Center, Stockton University
When people outside the industry think of esports, the image of out-of-shape teens playing endless hours of confusing games is often what they envision, but nothing could be further from the truth. Esports, like traditional sports, cannot be pigeonholed into a single category. In traditional sports, the audiences for basketball, football, hockey, and baseball vary widely from fans of motorsports, track and field, and strategy sports like chess.

Andrew Weilgus
Director, Esports Innovation Center (EIC) - Stockton University
Esports works the same way, there are dozens of video game titles people play competitively but the ecosystem surrounding it is a multi-faceted, multibillion-dollar industry that includes tech titans Microsoft, Amazon, Apple, and many others. Do you want to know how big esports has become?
Microsoft just purchased one of the most prestigious game developers for close to $70 billion (yes with a B). In the 1990s, the Nintendo World Championships offered $10,000 for first place. Fast forward to 2022, DOTA 2 (Defense of the Ancients)'s "International" had a prize pool of over $40 million for a single event.
It's easy to get caught up in the hype or buzzwords surrounding esports, but the key thing to keep in mind is the industry supports a variety of high-tech, high-paying jobs that have NOTHING to do with being a professional gamer.
Think of it this way, students study sports management because they hope their passion for the sport could translate into a career in the sports industry not because they believe they will play pro. Gamers are the same way, their skill sets support a broad industry that has jobs including computer programming, graphic design, event planning and management, local and national marketing etc. but at their core, they enjoy the game itself and that drives them to participate in the overall ecosystem it is a part of.
Atlantic City is uniquely positioned to capitalize on the growing esports passion for several key reasons."
So, what does any of this mean for Atlantic City? Well for starters, Atlantic City is uniquely positioned to capitalize on the growing esports passion for several key reasons. First, in terms of event space, Atlantic City is unmatched. With 17,000 hotel rooms and multiple casinos and event spaces, hosting large-scale events in Atlantic City is commonplace. Second, our location puts us within a four-hour drive of 75% of the East Coast population, which has extremely favorable demographics. In the offseason months, the cost of hosting events in Atlantic City is significantly less than in competing regions. Third, the overwhelming desire for people to bet on competitions opens the door for a new market of esports betting, which New Jersey is the first in the nation to embrace. Globally, the esports betting market, which has already been established in Europe could reach more than $20 billion annually in the next decade. Adding esports betting, including head-to-head competitions and tournaments, will draw a younger demographic to the casinos.
Fourth, the industry depends on skilled labor for growth and the higher education system in the tri-state area is among the best in the world to complement the esports industry. Over a dozen New Jersey schools have active esports programs with Stockton University boasting 700 participants and a global No. 2 ranking among universities in Rocket League, one of the most played esports (think of soccer but instead of players, high-end cars move a ball across a field to score goals). The ability to turn a passion for esports into a career in esports is a major focus of the Esports Innovation Center at Stockton University. We invite you to learn about this growing industry and its many components. Our Innovation Center will begin operating this October on the world-famous Atlantic City Boardwalk at Stockton University's campus.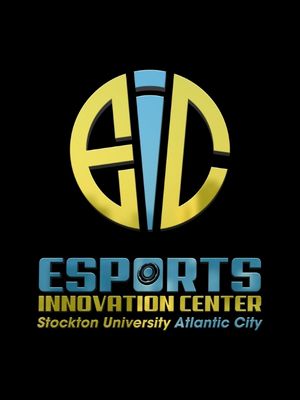 Esports Innovation Center
A Hub for Esports Competition, Research, and Collaboration