Events
---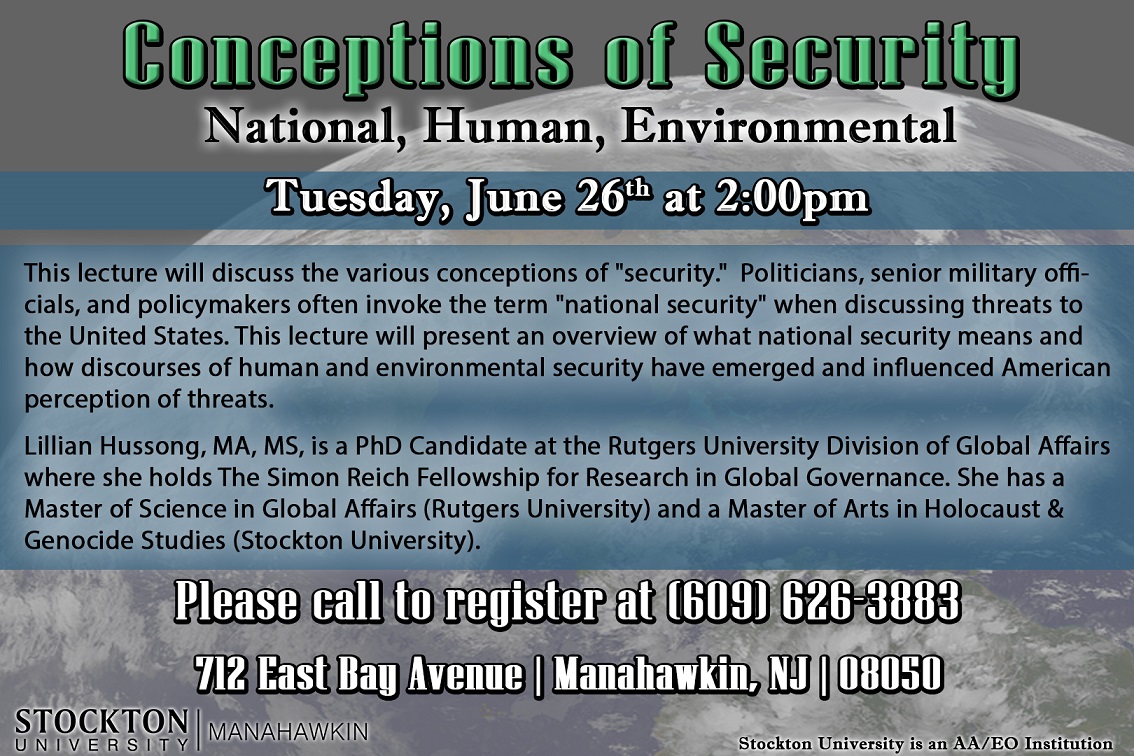 Conceptions of Security
Tuesday, June 26th
2:00pm-3:00pm
This lecture will address the various conceptions of "security". The discussion will include national, human, and environmental security.
Questions? Call us at (609) 626-3883.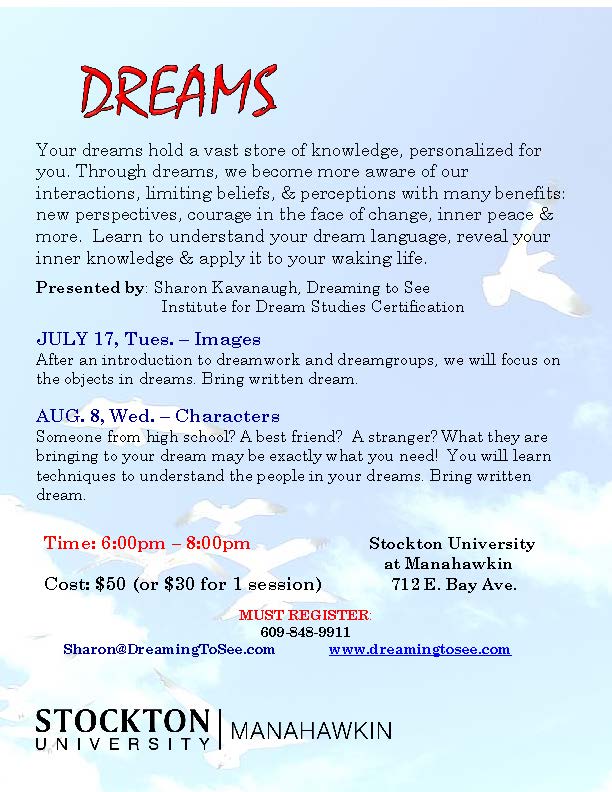 Dreams
Tuesday, July 17th
Wednesday, August 8th
6:00pm-8:00pm
Learn to understand your dream language, reveal your inner knowledge & apply it to your waking life.
Two sessions: Cost is $50, or $30 for one session. To register please call
609-848-9911 or contact sharon@dreamingtosee.com.
For more information please visit dreamingtosee.com.