Spotlight On: Psychology Professor Receives 2019 Clark Tibbitts Award
Galloway, N.J. – David Burdick, professor of Psychology, received the 2019 Clark Tibbitts Award from the Gerontological Society of America (GSA). He will be given an engraved plaque and will present a lecture at the GSA Annual Scientific Meeting from Nov.13-17 in Austin, Texas. Burdick will also be featured in GSA's Gerontology News publication.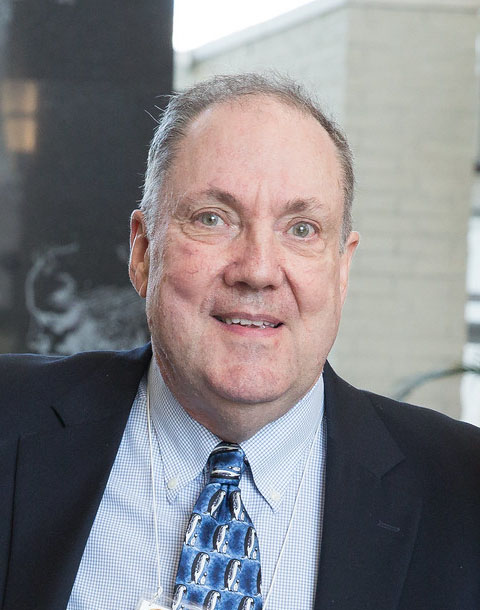 According to James Appleby, the executive director and CEO of GSA, the award is given each year to an individual or organization that has made an outstanding contribution to the advancement of gerontology and/or geriatrics education.
Burdick serves as the Director of Stockton's Center on Successful Aging (SCOSA) and recently spearheaded the University's efforts to join the Age-Friendly University Global Network.
"I was touched deeply by the many kind greetings [from Stockton upon receiving the award]," said Burdick. "The gerontology award is a testament to Stockton's unique interdisciplinary, collaborative, and caring community – my home for 35 years – which I will highlight in the award lecture. Many thanks!"
Many of Burdick's colleagues share his excitement.
"Dave is now listed with gerontology's best educators at the country's best schools, which is exactly where he belongs," said Christine Ferri, associate professor of Psychology. "I am just so happy to see him recognized for decades of hard work and commitment to this field."
Reported by Kat H. Wentzell