Dan Nugent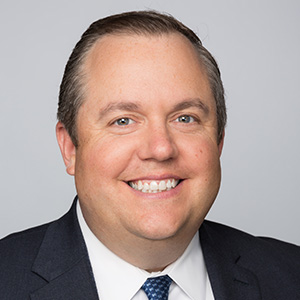 Vice President for University Advancement and Executive Director of the University Foundation
Dan Nugent serves as Vice President for University Advancement and Executive Director of the Stockton University Foundation. In this role, he oversees the operations of the division of University Advancement, which encompasses the offices of Development and Alumni Relations and University Relations and Marketing. Prior to his role at Stockton, Nugent spent fifteen years at Seton Hall University, most recently as assistant vice president of Advancement Services and campaign manager, as well as interim assistant vice president of Alumni Relations.
He manages a Development and Alumni Relations team whose responsibilities include the solicitation, processing and stewardship of donor contributions, management of relationships with corporate and foundation supporters, execution of major fundraising events, management of engagement opportunities for Stockton's more than 60,000 alumni, coordination with volunteer leaders, management of comprehensive communication campaigns, and oversight of the Foundation scholarship process which awards more than $1 million in annual awards to Stockton students.
University Relations and Marketing (URM) includes an award-winning team of writers, marketers, graphic designers, social media professionals, web creators and media specialists. URM is committed to supporting the University's staff and faculty in producing high quality, thorough content in support of Stockton's mission. Services include graphics production, marketing and advertising, marketing video production, news & media relations, photography, proofreading & editing, publications, social media and web communications.
Nugent works closely with the Foundation Board of Directors to support their mission of providing ever-growing resources for Stockton students and faculty, and maintains relationships with the Foundation's key contributors, advocates and friends.
In his time at Seton Hall, Nugent successfully created programs aimed at increasing engagement among a wide array of constituencies and focused on creating value-added programs, collaboration, meaningful student, volunteer and alumni participation, and strategies aimed at supporting at-risk groups of students.
Nugent holds a bachelor's degree in communication and a master's degree in public administration, both from Seton Hall University. He is a native of Atlantic County, having spent most of his life in Northfield.