Student Veteran Organization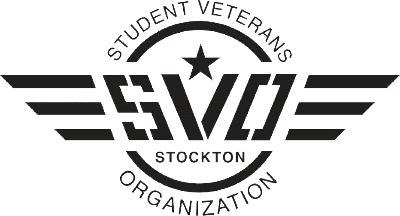 Stockton's Student Veterans Organization (SVO) welcomes Stockton University's incoming veteran students. Our Student Veterans Organization was formed and continues to embody the below needs.
The transition from the everyday structure of military service to the new rigors of college life requires determination, dedication, perseverance, and friendly familiar support from those with similar interests, background, experience and support of our local community. Stockton's SVO is a unified body of diverse individuals who are able to communicate and share experiences which are needed to provide a foundation of support.
SVO Meeting Time/Location
Dates: TBD
Time: TBD
Location:

TBD
| | | |
| --- | --- | --- |
| Title | Name | Email |
| President | | |
| Vice President | | |
| Secretary | | |
| Treasurer | | |
| Chief of Staff | | |