Adjunct Faculty Handbook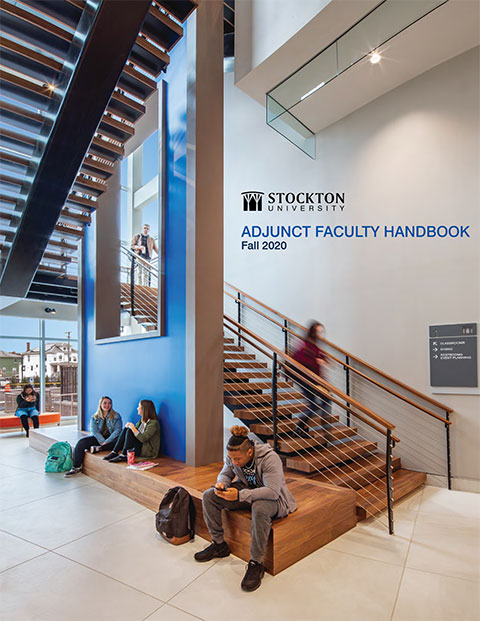 The Office of the Provost is pleased to provide you with the 2020 Adjunct Faculty Handbook.
Please download the Handbook, review it, and return to it often whenever you have questions about who to contact, where to go, or what is available at Stockton to facilitate adjunct faculty teaching, campus involvement, and professional growth and development.
If you have comments or suggestions, please contact the Provost's Office, Provost@stockton.edu or call,
609-652-4514.
Adjunct Faculty Handbook (PDF)
The Adjunct Faculty Handbook will be periodically updated.
Please note that as of December 2018, Stockton University only provides email accounts to employed faculty, staff, and emeritus faculty.