Adjunct Faculty Handbook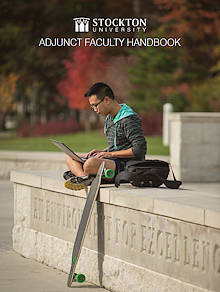 The Office of the Provost is pleased to provide you with the 2016 Adjunct FacultyHandbook.
Please download the Handbook, review it, and return to it often whenever you have questions about who to contact, where to go, or what is available at Stockton to facilitate adjunct faculty teaching, campus involvement, and professional growth and development.
If you have comments or suggestions, please contact Carra Hood, Assistant Provost for Programs and Planning at carra.hood@stockton.edu or 609-652-4606.