Meet our Team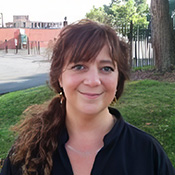 Helana Girgis, Ph.D.
Ph.D., University of Arkansas, 2015
M.A., University of North Carolina Wilmington
B.A., University of North Carolina Chapel Hill
I am an assistant professor of psychology and the director of the Children's Learning Lab (CLL). My research focuses on cognitive development during the preschool years. I find it both illuminating and rewarding to uncover how and why children learn about the world as they do, especially as it relates to the development of their understanding of complex concepts. As scientists, It is vital that we investigate the many socio-cultural influences that may be responsible for individual and population differences. For the past 3 years and with the help of research assistants from the American University of Cairo, I've been actively trying to answer these same research questions in Egypt! We believe that this will give us a more complete understanding of how children's concepts develop across ages, for example, which thinking patterns are universal and the timing of any cultural influence on these patterns.
It is through this research that we can provide the best environment for children to reach their full potential, which is not possible without the help of our community, specifically our schools, directors, principals, teachers, parents and children. We are very thankful for your support and dedication to children's cognitive and social development!
---
Stockton University Research Assistants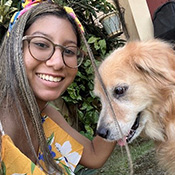 Eileen Noland
I'm a junior psychology major with a minor in Holocaust & Genocide Studies. My research interests involve learning further about the behavior of children and what underlies their decision making. After earning my bachelor's here at Stockton, I hope to gain my Psy.D in clinical psychology. My goal is to make whatever impact I can in assisting those in this ongoing mental health crisis.
---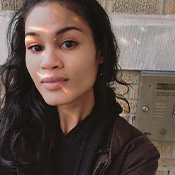 Victoria Corless
I am a Junior at Stockton University and I have recently switched from Communication Studies to pursue a Psychology major. Currently, I'm hoping to receive my MSW and would like to use these skills to make a direct impact on those within my community. I'm very interested in research and would like to work towards developing my own research interests, as well as understanding how cognitive processes function as I begin to navigate and explore various studies related to human development and psychology.
---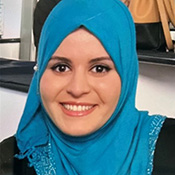 Amal Alkhatib
I am a sophomore, and my major is Psychology with a concentration of Empirical Research and a minor in Childhood Studies. My research interests are how parents' own childhood impacted their abilities to raise their own children. My career goals are to become a psychiatrist and open up my own practice to promote mental health. I especially want to ensure people in minority groups or just people that feel like they are not safe or are scared to visit doctors, get the help they deserve. Everyone has the right to be heard. I hope my psychology background will put me in a position to raise my children to the best of my abilities. Last but not least I enjoy drawing, painting, and spending time with my family.
---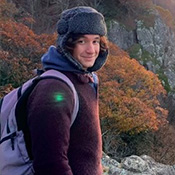 Justin Supnick
My name is Justin, I'm a senior psychology major with a concentration in mental health. I've always been fascinated with how the mind works and gaining a better understanding of the factors that shape our behavior, often beyond our awareness! I aspire to be a therapist after graduate school and to help people maintain concepts and patterns in thinking that help to positively serve them. In addition to having a passion for psychology, I'm also a dedicated musician and rock climber. At school, I play a piano accompaniment for the ballet classes and am the president of the rock climbing club!
---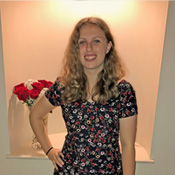 Bryanna Stork
I am a junior Psychology major with a concentration in Mental Health and minors in Childhood Studies and Victimology & Victim Services. My future career goals include going for my Psy.D. and becoming a child clinical psychologist. I am very excited to become a part of this lab team and am interested in research to help better my scientific writing and learn more about how children understand the world. I look forward to furthering my understanding of psychology.
---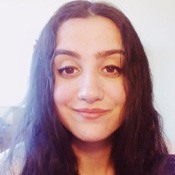 Belgusa Sherifi
I am a senior at Stockton University who is pursuing a Bachelors of Science in Psychology. I have a keen interest in developmental, adolescent, and abnormal psychology, focusing on cognition, executive functions, and neural plasticity in childhood development. I am also interested in adolescent abuse or neglect and how to tackle those problems using a macro-level approach. Thus, taking part in the childhood developmental lab would help me get one step closer to achieving my graduate school goals because it would allow me to gain exposure to an environment that studies human behavior from a more pragmatic, hands on approach. I have hopes to attain a career as a psychotherapist and to further my education towards a doctorate degree in either Clinical Neuropsychology or Child Psychology.
---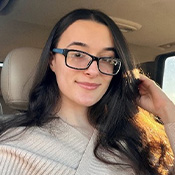 Briana Sylejmani
I am a Psychology major at Stockton University and am currently in my senior year. My passion has always been to help those who struggle and have found that the mental health field is in need for people with my passion. I hope that this lab can further expand my knowledge within the field of psychology. After Stockton University, I will attend graduate school and work towards my goal of earning my Psy.D. I am excited to be joining this team, which I am confident will further motivate me to becoming the best version of myself that there is.
---
Project for Distinctions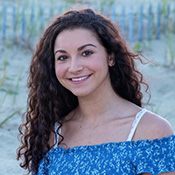 Anna Caputo
I am a senior at Stockton University pursuing a Bachelor of Science in Psychology with a concentration in Empirical Research, and a minor in Behavioral Neuroscience. After I graduate, I plan to go to graduate school to pursue either teaching or data analytics. My topic for my Project for Distinction is all about perception and our senses. I plan to look at how our sense of sight effects our accuracy and perception of sense of smell. For fun I love to paint, draw, and workout.
---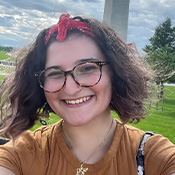 Kaylee Heslin
I'm a Senior Psychology major and Women's, Gender, and Sexuality studies minor at Stockton University. I have been a part of the CLL since my Freshman year, and this year I will be working on a Project for Distinction, looking into factors that contribute to unhealthy cognitions surrounding foods.
---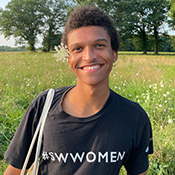 Ethan Mays
I am a Senior at Stockton University majoring in Psychology with a concentration in Mental Health and a minor in Sociology. After college, I want to go to graduate school for my masters or doctorate in psychology. I currently work as a Registered Behavior Technician, a job title that includes working with children with autism to increase their socially significant behaviors through ABA therapy. Maybe I'll work with children in the future! I chose this experience because I thought it would be a great way to get out of my comfort zone and learn the inner workings of research within psychology. My Project for Distinction will examine the effect of mindfulness on resilience and creativity.
Lab Alumni
Danielle Yaeger
Anthony Staton
Devon Freed
Melissa Zou
Hailey Jones
Alivia Elliot
Alexandria Lamoreaux
Shoruq Elmeligy
Olivia Roth
Hanya Abdelbadie
Sherine Hassan
Sousana Thabit
Fatimah Badawy
Cheyanne Wyble
Allison Fitzsimmons
Gloria Boutros
Cheyanne Wyble
Allison Fitzsimmons
Gloria Boutros
Alexandra Nicoletti
Abigail Schreder
Claire Berman
Tania Gafanha
Veronica Campbell
Stephanie Coulman
Reet Patel
Reem Naber
Michaela Giaquinto
Dalia Afifi
Sheren Sobeih
Sherine Soliman
Reem Naber