Distinctive Alumni Awards

The Distinctive Alumni Awards provide Stockton University an opportunity to recognize
our best and brightest graduates, highlight impressive levels of engagement and involvement,
and learn more about our University's most valuable ambassadors: our distinctive alumni.
Each award celebrates the ways in which the University's alumni
have positively influenced both Stockton and our world.


2018 Distinctive Alumni Awards
Saturday, October 6, 5-7 p.m.
Art Gallery, Galloway Campus
Inivitation Only.

Congratulations to our 2017 Distinctive Alumni Awards Honorees
Allie Bairan '11
Wall Intermediate School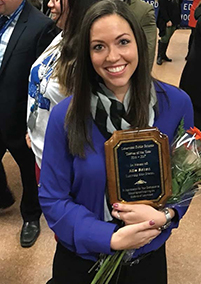 Outstanding Young
Alumni Award
Presented to alumni 30 years of age and younger who have demonstrated outstanding achievements
in promoting the University
Kirsten Corley '14
Writer and Philanthropist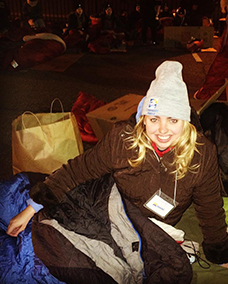 Alumni Impact Award

Presented to alumni who have demonstrated outstanding devotion and service for their betterment of Stockton University and/or their community.
Richard V. Hurley '76
President Emeritus, University of Mary Washington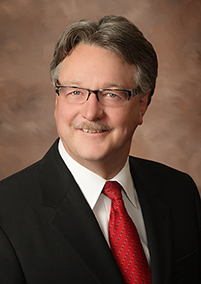 Professional
Achievement Award
Presented to alumni who have gained national/international distinction in his/her chosen field or profession.


Past Recipients
Susan Adelizzi Schmidt '05
Chandra Anaya '08
Thomas J. Ballance '80
Marjorie Barnes '90
David Brown '78
Janice Cambron '79
Kevin Cathcart '76
Barbara Chamberlain '90
Amanda Charney '01
Raymond Ciccone '79
James Connelly '86
Alexa D'Amato Barrera '98
Joe D'Angelillio '74
Madeleine Deininger '80
Jeanne DelColle '93
Terry Dougherty '00
Richard Dovey '75
Robert Fine '75
Bruce Friedman '89
Robert Garguilo '86
Frank Gilliam '98
Sarah Griffith '81
Matthew Guterl '93
Roland Hagan '90
Brigid Harrison '88
James Herrington '94
John Hughes '78
David Hughes '86
Harvey Kesselman '79
Lynne Kesselman '82 / MA '05
Christina Kozmor '77
Sarah Krom '04
Elijah Langford '15
L. Scott Larsen '78
Mary Ann Lee '98
John C. Lore, III '95
Jose Lozano '03
Carlotta Marini '08
Mark Marrone '98
Richard Maung, MPT '01 / DPT '08
Ernest McDuffie '90
Gwendolyn Meusburger '88
Christine Mozes '91
Peter Murphy '76
Naomi Natale '03
Ann Marie Pete '08
Maryann Pionegro Carol '90 / MA '03
Rick Ricciardi '75, '76
Sharon Sergeant, MPT '02 / DPT '09
Ronald Stablini '05
Lew Steiner '75
Eric Stiles '93
Lori Stuck Herndon '92
Cookie Till '83
Blaire Van Valkenburgh '74
Monica Vermeulen '01
Marilyn E. Vito '80
Aviva Weiss '03
Kenneth Wisnefski '97