The Nest E-Newsletter
Meet this month's Bird's-Eye View
Brian Bednarski '03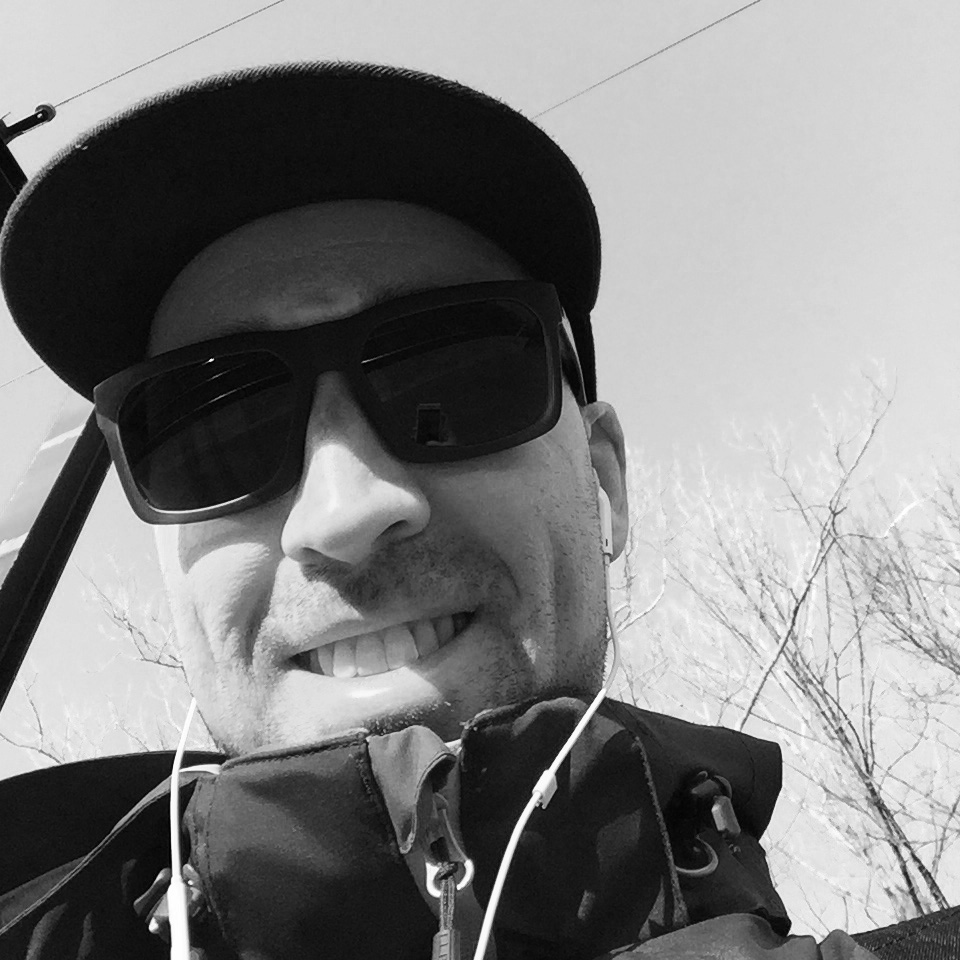 NAME:
Brian Bednarski
DEGREE:
B.A., Studies in the Arts, concentration in Visual Arts
JOB TITLE:
Director of Product Design at Major League Baseball Advanced Media
FUN FACT/HOBBIES:
I like diner breakfasts. My eBay feedback rating is 100%. I don't like when people start a sentence with, "Let me put it to you this way..."
How did your Stockton experience influence your life?

I can confidently say my time at Stockton helped me grow academically and personally. I met and worked with so many different types of people; exposure to the breadth of students and faculty at Stockton was incredible. The culture that Stockton promotes, both in and out of the classroom, enabled me to develop the skill set that allowed me to follow my goals, professionally and personally.

How did your academic program impact your Stockton experience and career?

I've always considered myself a multifaceted designer. The structure of the Visual Arts program at Stockton complimented this. Stockton's academic plan gave me the opportunity to work with very talented faculty in a variety of fields, including Printmaking, Painting, Graphic Design, Illustration and my favorite elective, 3D Design. This exposure has been so beneficial to me throughout following my career path.



Describe your favorite Stockton memory as a student. (Ex: favorite professors, classes, events, activities, etc.)

Easy, Hannah Ueno. She is a great educator, artist and person. Hannah has always been an encouraging mentor; she supported me starting at Stockton and then throughout my MFA studies. We still keep in touch. I also miss those N-wing brunches and cool night lacrosse games.



Describe your top reason for staying connected and involved with Stockton and your fellow Ospreys.

Osprey pride. I try to exercise that pride as best as I can. I don't attend as many alumni events as I would like to, but I get to a handful of Osprey games every year. Currently, I live near a college in the NJAC; Stockton visits the campus for conference games. I make a point to get to those Stockton games with my family.

What piece of advice would you pass onto the graduating class of Ospreys?

Not a cliché at all, this comes from experience: figure out what makes you happy, if you haven't already, and make that your life's path. If you aren't sure what that is yet, don't worry, but keep your eyes open. Also, say please and thank you.

Is there anything else you would like to share with Stockton and your fellow Ospreys?

A serious suggestion: Stockton athletics needs to have a throwback night. Bring the red back for one night. I think alumni would eat that up.